WHSmith staff given average £40 uniform rebate - are you owed?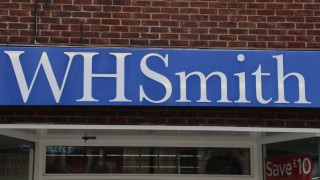 Over 10,000 current and former WHSmith employees have been paid uniform rebates of around £40 on average, after the company asked its staff to wear certain clothes to work - here's what you need to know.
The retailer says it has already contacted over 10,000 current and former employees and paid them earlier this month, but if you've changed your bank details since working there it's worth checking if you're owed.
The amount paid will depend on your wage, but WHSmith says the average repayment is around £40. We've seen people reporting payouts of between £8 and £50, although tax and national insurance may be deducted from these amounts.
WHSmith's letter to employees says it was "not alone" in its interpretation of uniform regulations, and has apologised for the "genuine mistake".
'I'm getting £25 - what a treat'
Several former WHSmith employees were surprised but pleased to receive the out-of-the-blue payment, sharing the news on social media:
Why is WHSmith paying out for uniforms?
WHSmith told employees to wear blue or black trousers or skirts and shoes, which are not provided by the company (although the retailer does provide company-branded items such as badges and tops).
But if an employer tells its employees to wear specific clothes at work, and either deducts the cost of the uniform from workers' wages or expects them to buy it themselves, this counts as a reduction in the employees' pay under HM Revenue and Customs (HMRC) regulations.
And if an employee's salary is at minimum wage or close to minimum wage (currently £7.83/hour for those aged 25+), the reduction in pay as a result of buying uniforms could bring their salary below minimum levels.
If this is the case, the employer will need to cover part or all of the costs to make sure employees' pay remains at or above the minimum wage.
WHSmith says it is now in the process of reviewing its uniform policy.
I'm a former WHSmith employee - am I owed?
WHSmith says it has paid current employees, and those who've worked for it within the past six years, using the bank details it had on file.
If you're a former employee and have moved house, you won't have received a letter but WHSmith says you still will have been paid the automatic refund as long as your bank details are the same.
But if you've changed your bank details and think you may be owed, contact WHSmith to check whether you're owed.
We've asked WHSmith if it will pay staff who worked for it more than six years ago, but it's yet to confirm. In the meantime you could try and contact it if you feel you're owed.
What about the uniform tax refund?
The payment from WHSmith is a one-off automatic rebate for the cost of buying the uniform.
This is separate from HMRC's uniform tax refund, which you can apply for if you wash or repair your own uniform for work - so even if you've just received a rebate from WHSmith for uniform costs, you could still be eligible.
If you wear a recognisable uniform that shows you have a certain job - for example, if you wear a branded shirt or fleece - you can claim tax relief for the cost of maintaining it.
You can usually claim a refund back to 2014, and once you've registered for the rebate your tax code will change, meaning you'll pay slightly less tax in future.
See our Free Uniform Tax Refund guide for full claiming help.
What does WHSmith say?
A WHSmith spokesperson said: "Following a review with HMRC, and in common with a number of retailers, it has to come to light that we have misinterpreted how the statutory wage regulations are applied to our uniform policy for staff working in our stores.
"This is a genuine error and we are committed to rectifying it immediately. We sincerely apologise to staff affected by this misinterpretation and we are in the process of reimbursing them."
We've asked HMRC for further details but it said it doesn't comment on individual company's cases.
For all the latest deals, guides and loopholes simply sign up today – it's spam-free!
Join the MSE Forum discussion