MoneySavers win clean sweep of holiday prizes in Elton John radio competition
Three lucky MoneySavers won a clean sweep of prizes to New Orleans, Orlando and Paris in a radio competition after spotting them on the MSE Forum's comping board.
The competition, which was run by Smooth Radio, asked entrants to pick their favourite from three Elton John songs, Rocket Man, Your Song and I Guess That's Why They Call It The Blues, and offered mystery holiday prizes based on their answers.
And it turned out to be a hat-trick for MoneySavers, with all three prizes won by users who'd spotted the competition on the MSE Forum.
The three winners all posted in the 'I won! I won! I won!' forum thread to share their success and thank fellow forum user liamell, who posted the original competition.
They will be taking trips to Paris, Orlando and New Orleans – with flights, transport, travel insurance and five-night hotel stays all thrown in.
See our 41 Comping Tips for more help on maximising your competitions success.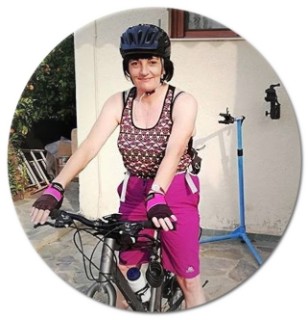 'I've won prizes worth £75k'
Sharon Mead, 47, from Bath, won a trip to New Orleans for her and husband Andy, after choosing I Guess That's Why They Call It The Blues.
Sharon started comping seriously in 2013, and reckons she's won over £75,000 worth of prizes since then.
She uses the MSE Forum as the starting point for all her comping, and says it's rare a competition doesn't end up on the forum's comping boards.
Her wins include £1,000 in Groupon vouchers – which she spent on a six-day trip to Iceland and New York – a long weekend in Dublin and a cycling holiday in Greece, as well as regular spa breaks and theatre tickets.
She's also made friends through the comping community, which can be useful when it comes to sharing prizes – just last year, she went on a holiday to Italy after a comping friend won flights to Milan.
Sharon told us: "My philosophy is that if you don't enter, you'll never win. Anybody can do it, it's there for the taking really.
"Comping makes life so exciting, and it's meant I've done things I never would've done under my own steam – you can do great things and treat friends to different experiences.
"I'm still buzzing after winning my trip to New Orleans – it's a spine-tingling feeling."
'I never would've won without the forum'
Christine Bateman, 70, from Chichester, will be taking her five-day trip to Paris for her 41st wedding anniversary with husband David, after choosing Your Song.
As well as their flights and hotels, Christine and David will have a free VIP evening at the Moulin Rouge with a four-course meal and champagne.
Christine, who's been comping on the forum for five years, has also won trips to Istanbul and Majorca in the past, and has scooped a top-of-the-range TV and cash prizes of up to £1,000.
She told us: "I've only been to Paris once for the day, so this is fantastic.
"I'm really grateful for the MSE Forum – I never would have won anything without it."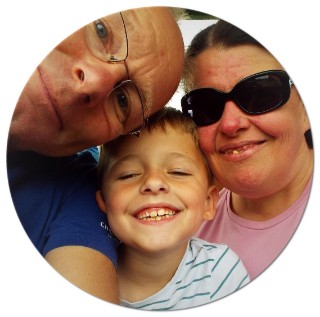 'I was in shock at first – I can't wait'
Sharon Worsley, 45, who lives in Bedfordshire, won a trip to Orlando including a free visit to the Kennedy Space Center for her and husband Kevin, after choosing Rocket Man. She's also managed to add her six-year-old son, Logan, to the booking.
Sharon, who's been comping on the forum since 2011, says she enters around 200-300 competitions each day and wins around 10 prizes every month.
She loves any prize which offers a new experience, and favourite wins include vouchers and trips to music festivals as well as an all-inclusive £1,000 trip to London, which she won after telling a joke on the radio for a competition. She's now looking forward to using MSE's travel tips as she plans her Orlando trip.
She told us: "I work hard on comping, and nothing's guaranteed so you can't use it as a means to an end – you have to do it as a bit of fun.
"My husband didn't believe me when I first told him we were going to Orlando, we were in shock! The excitement is already building – I can't wait."
How to try your hand at comping
Our 41 Comping Tips guide has a ton of hints and tricks to help you try your hand at comping and – with a little luck – perhaps become as successful as some of our winners. Here are a few top tips to get your started:
Find 100s of competitions in one place. Our MSE comping forum board is regularly updated and compers have a real team spirit.


Never use your personal email address for comping. Creating a new email address just for comping will help stop your inbox clogging with spam.


Track what you've entered. You can press the tick button at the bottom of each competition post on our forum, so you can easily see which you've entered.
For all the latest deals, guides and loopholes simply sign up today – it's spam-free!
Join the MSE Forum discussion