Birmingham Midshires pays compensation to mortgage customers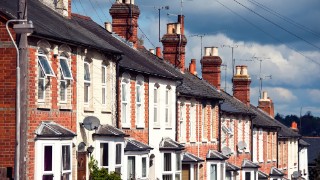 Birmingham Midshires is paying compensation to some customers after wrongly calculating their monthly mortgage payments, and one customer has already received over £1,600. Here's what you need to know.
The affected customers were either charged too much or too little due to a "system error" – with some customers even being charged too much for some months and not enough for others.
Birmingham Midshires refused to tell us how many customers were affected by the errors, saying it was a "small number" of its 420,000 mortgage customers.
It also refused to say how much it has paid out in compensation – but one customer we spoke to, who didn't want to be named, received over £1,600.
The bank said it started reviewing cases where customers had been charged incorrect amounts last year, but wouldn't confirm how far back the problem dates.
It's confirmed financial regulator the Financial Conduct Authority (FCA) is aware of the error and has been informed about the compensation being paid. The FCA refused to comment.
See our Cheap Mortgage Finding guide for full info on finding the best mortgage deal.
'I've been paid £1,600 – but how long has this been going on for?'
One letter, sent to a Birmingham Midshires customer and seen by MSE, said the customer would be paid over £1,600 to his mortgage account, including more than £500 in compensation.
But the letter didn't say how these payments had been calculated, or how long the incorrect monthly repayments had been charged for.
This left the customer confused about what had happened and how to check the amounts were accurate, saying: "I'm not sure what to do – how do I know if the amounts they're saying are correct? And how do I know how long this has been going on for?"
Others have also reported receiving payments from Birmingham Midshires on social media:
What payments is Birmingham Midshires making?
Birmingham Midshires is making payments to customers who were charged wrong amounts for their monthly mortgage repayments. Here's what it's offering:
Underpaid on your mortgage? Birmingham Midshires will make up the difference. If you've been charged a lower monthly payment than you should have been, you'd have been paying your mortgage off more slowly than you should, so your remaining mortgage balance will be higher than it should be.

Birmingham Midshires says it will make a payment to your mortgage account which will reduce the balance to the level it would have been at if you'd been charged the correct monthly payments.


Overpaid on your mortgage? You'll get compensation. If you've been charged a higher monthly payment than you should have been, you'll be paid 8% of the extra money you paid per year as compensation.

This will be paid towards your mortgage account – but as long as you're up to date with repayments, you can also ask for this to be paid to you directly.

But Birmingham Midshires says that if you choose to have the compensation paid to you directly, your mortgage balance will be higher than if you used it to reduce the outstanding balance – so your monthly repayments will also be higher than if you used it to reduce the balance, due to the way it is doing its calculations.
As some customers were both undercharged and overcharged at different times, you could receive both a reduction to your balance and a compensatory interest payment.
Birmingham Midshires says it's also recalculating the monthly mortgage payments of affected customers to make sure these are accurate going forward.
And if you've already paid off or switched your Birmingham Midshires mortgage, you'll be sent a payment by cheque. If you'd been charged a lower monthly payment than you should have, you'll be paid an amount to put you in the same financial position as if you'd been charged the correct amounts originally.
I've had a mortgage with Birmingham Midshires – what should I do?
Birmingham Midshires says it's in the process of contacting affected customers and ex-customers, so you shouldn't need to do anything to receive your payment – even if you've already closed your mortgage account.
It says it's also tracking down customers who have moved house or changed their contact details – but if you think you might have been affected and haven't heard anything, you can contact Birmingham Midshires on 0808 145 1776, or by writing to Birmingham Midshires Mortgage Servicing, PO Box 833, Leeds, LS1 9PU.
For all the latest deals, guides and loopholes simply sign up today – it's spam-free!
MSE Forum
Join the MSE Forum discussion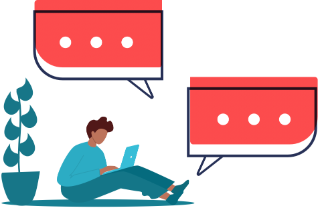 Have your say
This is an open discussion and the comments do not represent the views of MSE. We want everyone to enjoy using our site but spam, bullying and offensive comments will not be tolerated. Posts may be deleted and repeat offenders blocked at our discretion. Please contact fbteam@moneysavingexpert.com if you wish to report any comments.
Update: We are aware that some users may currently be having issues seeing the comments and we're working on it.