'I reclaimed a quarter of a million pounds in PPI'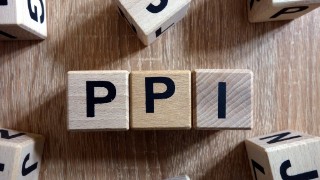 The owner of a family business has spoken of his shock after making a PPI reclaim worth £247,000, which is the biggest we've ever seen.
Mike Weaver founded his business, which hires out radios and communications equipment in Coventry, back in 1991. He took out multiple large loans – in the region of £40,000 to £80,000 each – to pay for the equipment and had a large commercial overdraft.
He says he remembers being told he couldn't take out the products without PPI, even though he believed he didn't need it as his business would continue to function if he had been unable to work.
Mike initially submitted his mis-sold PPI complaint to the lender, Lloyds, back in March and expected to get around £30,000 back. But after several follow-up interviews and back and forth, he eventually claimed back £247,000, the vast majority of which was for the overdraft and around £30,000 of which was for two of the loans.
Payment protection insurance, or PPI, is sold alongside loans, cards, overdrafts, mortgages and catalogue accounts, to cover repayments if you can't. There's nothing wrong with it in itself, but banks and building societies massively overcharged and systemically mis-sold it. So far more than £35 BILLION has been paid out to millions who were mis-sold PPI, but many more are likely to be owed and you now have less than a month to claim before the Thursday 29 August cut-off.
Mike's claim was for commercial PPI, but personal reclaims work in the same way – see our Free PPI reclaim tool and guide for full info on how to claim, whether it's a personal or business claim.
'I nearly didn't do it, but one day I had 30 minutes free'
Mike initially started trying to reclaim PPI back in March by filling in an online complaints form on the Lloyds website. He was sent several holding letters, before having to do several interviews. The cash was then transferred to his account.
Interviews aren't usually part of the reclaiming process, but in this case they are likely to have been because the payout is so large.
Mike said: "I saw about PPI on MSE and I nearly didn't do it, but one day I had 30 minutes free. I thought we might get £30,000, I didn't think we'd get anything like this.
"We'd had some big business loans, these were going back to the early 2000s and maybe 1990s, and we'd been told you don't get the loans without the PPI. I've got very little paperwork, but I filled in their online claims form as best as I could – mainly just putting in our business account details.
"I was going to borrow more money for some contracts, but I won't need to now. We're going to have a party and I've given all the staff a bonus too!"
Lloyds added that commercial PPI payments do tend to be considerably higher than those made to retail customers.
Hurry! If you want to claim, the deadline is less than one month away...
This latest victory could not have come at a more appropriate time, with less than one month left to make a claim for mis-sold PPI.
For YEARS we've been urging anyone who's ever had a loan, credit or store card, catalogue account, overdraft or car finance to check whether they've had PPI.
But now time is running out fast, as the deadline's Thursday 29 August. But don't wait till the last minute as there's a risk technology could fail, lines could jam or the postie could lose your letter. Plus the earlier you claim, the quicker the result - important as the expected surge could delay claims processing. For full details and help, see our Reclaim PPI for Free guide.
And if you need still more inspiration, we've recently seen a flurry of successful last-minute claims, including some from people who were convinced they'd never had PPI:
Bob and Jane from Swindon received an astonishing £175,000 for mis-sold PPI.


Brodie Pryke was among those who got in touch to say she received a total PPI payout of £52,236.


Another MoneySaver, Alan Macdonald, got back £7,843 from a mortgage he took out in 1997.

"Thanks to your PPI tips on MoneySavingExpert I did it on my own with minimal effort. No need to throw money away on claims companies. I'm so over the moon," he said.


Ian, whose partner had a successful claim, said: "I then told the lads down the pub and my mate did the same. Even though he believed he didn't have PPI on a credit card with Barclays, a couple of weeks later he got £3,800 back from them."


And Graeme told us: "I was convinced I had no PPI. But after some nagging from my partner I decided to check. Thank goodness I did. I received nearly £24,000."
For all the latest deals, guides and loopholes simply sign up today – it's spam-free!
Join the MSE Forum discussion