'I reclaimed over £4,000 for mis-sold payday loans using MSE's tool'
A MoneySaver from Cheshire has claimed back over £4,000 using MoneySavingExpert.com's payday loan reclaiming tool after having her borrowing extended several times without additional checks on whether she could afford it – and she's hoping to get more cash back from other lenders.
Nat Weatherer, 35, first took out a loan with payday lender QuickQuid in 2011, when she was only working part time and training to be a teacher. Her initial loan was around £100, but the amount she borrowed gradually spiralled. In total, she says she borrowed about £5,000 and paid an additional £2,500 in interest on top.
She put in her complaint on the basis that the affordability of her borrowing had not been properly checked. She was awarded £4,172 within two months, and says she didn't have to submit much evidence beyond a written explanation of why she felt she shouldn't have been lent to.
QuickQuid's response to Nat's complaint, seen by MSE, states that it paid out on the basis that there were "too many rollovers without additional checks". (A rollover is when a lender offers the opportunity to extend a loan.) Payday lenders and other firms offering high-cost, short-term credit must now limit the extension of loans to two rollovers, though this rule came in after Nat's borrowing.
We first launched our payday loan reclaiming tool last November and have since seen lots of success stories such as Nat's come through, as borrowers who were mis-sold reclaim interest and fees.
Were you mis-sold a payday loan? See our Reclaim payday loans guide for full help and use our free online claims tool via complaints site Resolver to get cash back.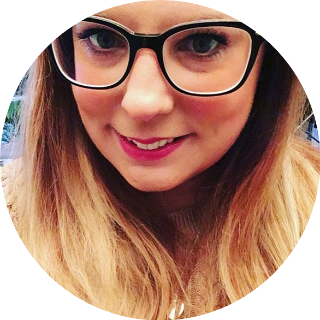 'Borrowing became a vicious cycle'
Nat (pictured right) said: "At the time when I took out the loan, my financial situation was not good. It started out as a small amount of around £100, but quickly escalated to over £1,000 – at one point I was extending the loan every month, paying only the interest, until the interest payments became as much as the loan.
"QuickQuid just kept allowing me to increase the amounts, even though I started to accrue a string of debts with other payday lenders. It didn't seem to matter that I had these other financial commitments – they were happy to renew and increase the amount each time. It became a vicious cycle. I was lucky that little by little I was able to pay the debt off, and now have an excellent credit file.
"I saw about payday loans in your email in May, and information on how to claim for free via Resolver. I did just that. They didn't need to see any evidence, just my written account of how I felt they should not have lent to me in my financial situation and how it lead to a very anxious and stressful situation. Almost two months later I received the payout of £4,172, which I'm now using to save for a deposit on a house. I have also lodged complaints with the other lenders and I hope to receive some more compensation.
"Thank you so much for your website and especially the tips email. It has been incredibly useful and a life saver at times, especially when things were pretty bad financially."
The amount Nat got back consisted of the interest and fees on some of her borrowing, plus 8% annual interest on top of this but with tax taken away.
We contacted QuickQuid to ask if it wanted to comment on Nat's case, but it declined.
What is a payday loan?
Payday loans are designed to be short-term loans of around £100 to £1,000 that – as their name suggests – tide you over to the next payday, at which point you have to pay it back, plus the interest accrued.
They're often far too easy to get though and can be an expensive nightmare – many borrowers end up struggling to pay them off and running up hideous amounts of interest.
How do I check if I was mis-sold a payday loan?
Quite simply, the main reason you may have been mis-sold a payday loan is because you should never have been lent the money in the first place – as you could never have afforded to pay it back.
For example, if you earn £400 a month and are given a payday loan for more than this, it should be clear to the payday lender that you wouldn't easily be able to pay back the loan – in fact, you would probably get into a situation where you needed to borrow more money to try to pay it back.
Specifically, rules set by regulator the Financial Conduct Authority (FCA) say that a firm must undertake a reasonable assessment of the creditworthiness of a customer before entering into a regulated credit agreement and before significantly increasing the amount of credit provided.
You can use our tool in our Reclaim payday loans for free guide to check if you were mis-sold and to claim cash back.
For all the latest deals, guides and loopholes simply sign up today – it's spam-free!
Join the MSE Forum discussion