Energy prices fall as new price cap kicks in – but most will still massively overpay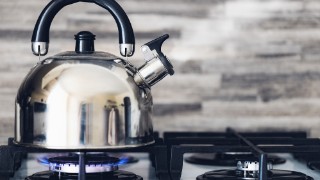 Millions of customers stuck on expensive standard tariffs should start to see lower energy bills this week as Ofgem's new price cap kicks in, though most will still be massively overpaying – you could save £300+/year by switching supplier.
Some 11 million households on rip-off standard tariffs are set to see bills drop from today, as the energy regulator's new price cap level comes into force. For a typical user, the maximum price is set to fall by £75/yr, from £1,254/yr to £1,179/yr.
This isn't the maximum you can be charged, though. The price cap sets a limit on the rates you pay for each unit of gas and electricity, so if you use more, you'll pay more. What's more, while rates will have fallen if you're on a standard or default tariff, your provider may not necessarily cut your direct debit payment – particularly as providers like you to be in credit leading into the higher-use winter period.
The price cap level for prepayment tariffs is also falling today, from a maximum price of £1,242/yr to £1,217/yr for a typical household. Again, this is much higher than the cheapest prepay deals available – switching could save an average £190/yr on the new prepay price cap level.

If you're on a standard or prepay tariff, use our Cheap Energy Club to find the best deal for you.

'Households on a standard tariff are almost certainly still being ripped off'
Guy Anker, deputy editor of MoneySavingExpert.com, said: "There's a huge risk this reduction in the price cap and subsequent price drop will lull people into a false sense of security that they're on a decent rate. Yet the 11 million households on a standard tariff are almost certainly still being ripped off.
"That's because standard rates are still mega expensive, at an average £300+/year more than the cheapest on the market based on typical use, even after the reduction in prices. So our message is the same now as it has always been: ensure you're on the cheapest possible deal and do not simply sit on your hands on your energy provider's standard tariff, as you are being fined for apathy."
The best savings still come from switching
Once again, the big six have predictably priced within a pound or two of the cap. Customers of the big six will typically save an average £76/yr under the new capped rates. In comparison, the cheapest deal on the market is £864/yr – over £310/yr less than the new average big six standard price.
What's more, there are more than 100 tariffs available to consumers right now that are priced under the new cap on typical use, so there's lots of options to switch and save.
Here's the new average tariff for each of the big six suppliers from today (Tuesday 1 October) based on typical use, paying by direct debit:
British Gas – £1,177/yr
E.on – £1,177/yr
EDF – £1,177/yr
Npower – £1,178/yr
Scottish Power – £1,178/yr
SSE – £1,178/yr
This is down from the previous maximum of £1,254/yr for a typical user, which all of the big six suppliers charged.
To see if you can switch and save £100s/yr, use our free Cheap Energy Club for a whole-of-market comparison and alerts when it's the right time to switch again.
How does Ofgem's energy price cap work?
The price cap limits the maximum amount suppliers can charge for each unit of gas and electricity you use, and sets a maximum daily standing charge (what you pay to have your home connected to the grid).
Under the new price cap level, someone who uses a typical amount of energy on a standard or default tariff pays a maximum of £1,179/yr. However, your energy bill will still be higher following the cut than they were in January, when the first price cap came into force.
The cap sets a limit on the price of each unit of gas and electricity, so if you use more energy, you pay more; use less and you pay less.
The price cap is reviewed twice a year, with changes coming into effect in April and October. It's set to remain until 2020, after which Ofgem will recommend on an annual basis if it should continue, up to 2023.
For all the latest deals, guides and loopholes simply sign up today – it's spam-free!
MSE Forum
Join the MSE Forum discussion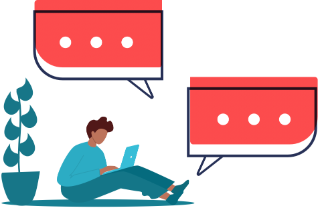 Have your say
This is an open discussion and the comments do not represent the views of MSE. We want everyone to enjoy using our site but spam, bullying and offensive comments will not be tolerated. Posts may be deleted and repeat offenders blocked at our discretion. Please contact fbteam@moneysavingexpert.com if you wish to report any comments.
Update: We are aware that some users may currently be having issues seeing the comments and we're working on it.