QVC to refund 300,000 customers after delivery charges blunder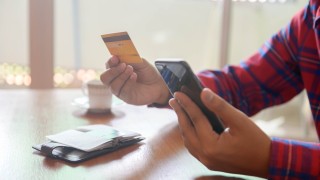 Hundreds of thousands of shoppers who bought items from TV shopping channel QVC and then returned them are to be refunded postage and packaging charges, MoneySavingExpert.com can reveal.
Under the Consumer Contracts Regulations, if you return something you bought by phone, post or online, you should be refunded within 14 days of the firm receiving your returned order. The refund should include the initial delivery charge you paid, though if you chose faster delivery you only get the basic cost back.
But QVC says that due to an error in its processes, some 300,000 customers who've returned items since 2014 have failed to receive a refund for delivery charges. If you've been affected, QVC says you should receive your refund by cheque by Thursday 31 October.
The mistake emerged after a MoneySaver told us they'd been contacted by QVC with an email apologising for the issue. QVC has also posted a message to customers on its website about the refunds.
While postage and packaging costs vary depending on the size and weight of items and the delivery type chosen by the customer, QVC says the average cost in the UK is £3.89 – and of course, some customers may be owed refunds on multiple orders.
See our Consumer Rights guide for full info on your rights when shopping.
I think I'm owed a refund from QVC – what should I do?
Most affected customers don't need to do anything, as QVC says it will be identifying and refunding everyone affected by the end of October.
But if the TV shopping channel doesn't have your up-to-date contact details, you will need to provide them so it can send you a cheque. If you've moved house recently, you should update your address by logging into your QVC account.
QVC says affected customers will be refunded even if they've since closed their account.
But if you've closed your account and your details have changed, you can contact it by calling 0800 514131, sending an email using QVC's online form, or writing to QVC, Customer Operations Centre, South Boundary Road, Knowsley Industrial Park, Knowsley, Liverpool, L70 2QA.
What are my refund rights when returning shopping?
If you've ordered shopping over the phone, online or by post, you'll usually be covered by the Consumer Contracts Regulations 2013 – and you'll have valuable extra protections.
Under these rules, you have the right to change your mind about your purchase and send it back for a full refund. You'll have 14 days from the day after you receive your order to cancel it, and then another 14 days to send the item back.
And crucially, if you paid to have your order delivered to you, your refund must include the delivery costs.
The retailer only needs to refund you up to the amount of the least expensive delivery option, though – so if you paid extra for express delivery, for example, it only has to give you the standard delivery cost back.
'Don't be afraid to challenge stores over your web return rights'
Steve Nowottny, news and features editor at MoneySavingExpert.com, said: "Unfortunately we often see firms get customers' web return rights wrong – but it's unusual to see such a large-scale blunder from a major firm.
"It's good to see QVC are now proactively refunding customers, but the message to online shoppers is clear. If you return an item within the period the law says you're due a refund, make sure you demand that refund and the cost of delivery too – don't be afraid to challenge stores which get it wrong."
What does QVC say?
QVC says it has handled around 75 million orders over the past five years, and it is contacting approximately 300,000 customers about the postage and packaging error.
A spokesperson said: "We have identified inconsistencies in our process, where some of our customers didn't receive a refund for their delivery postage and packaging charges for product returns within 14 days of receipt.
"This is not in line with our policy. We are genuinely sorry for this mistake and we are currently in the process of identifying all affected customers, who will be issued a refund for any delivery postage and packaging costs owed.
"Since identifying the issue, we have taken measures to ensure these errors do not happen again and are committed to doing all that we can to learn from this."
For all the latest deals, guides and loopholes simply sign up today – it's spam-free!
Join the MSE Forum discussion