Holidaymakers who are away over Brexit will get healthcare costs covered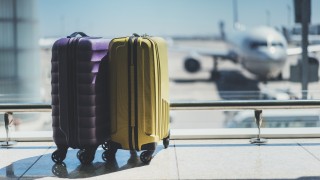 The UK Government has committed to continuing to cover the healthcare costs of UK travellers who have a trip to the EU that straddles Brexit day, if we leave without a deal on Thursday 31 October.
In the event of a no-deal Brexit, the Government will offer the same level of healthcare cover that holders of the European Health Insurance Card (EHIC) get now to those who travel to Europe before Thursday 31 October – when we're officially set to leave the EU, though there is much uncertainty – but don't return until after exit day.
It also says people already living in the EU, who have their healthcare funded by the UK, will have their costs covered to the same level as they do now for six months if we leave without a deal.
The UK Government has proposed to each EU member state that if we leave without a deal, existing healthcare arrangements should continue until 31 December 2020, in the same way that they do now, but discussions on this issue are ongoing.
If we leave the EU with a deal, current reciprocal healthcare arrangements are expected to stay the same during a transition period, likely to last to the end of 2020.
See our 25 Brexit need-to-knows for more on house prices, visas, flights, consumer rights & more.
What has the Government committed to?
The UK Government says it will fund the healthcare of UK nationals living in the EU, who currently have their healthcare funded by the UK, to the same level as now for a further six months from exit day in the event of no deal. It says this is to ensure people are not exposed to gaps in healthcare coverage and potentially high costs while they register for healthcare locally.
In addition to this, the Government has committed to:
Cover the healthcare costs for UK students who begin their courses in the EU ahead of Thursday 31 October for the duration of their course.


Cover the healthcare costs of UK visitors to the EU who commenced their trip before the UK left the EU until they return to the UK.


Ensure that people whose healthcare is currently covered by the UK while they are living in the EU can continue to return to use the NHS temporarily in England, Wales and Scotland free of charge. It's not guaranteed that the UK will continue to pay for their healthcare in the EU after the initial six months.


Cover the costs of UK nationals in the EU who are in the middle of treatment when we leave the EU for up to a year.
All cover will be to the same level as is currently in place, so if you're a UK traveller in Europe you'll be entitled to the same treatment that local citizens are entitled to (as you are with the EHIC), rather than entirely free healthcare. See our Free EHIC Card guide for more information.
Should I take further steps to ensure my healthcare costs are covered?
If you're a traveller going to the EU, you should also ensure you've got adequate travel insurance, and as always, make sure you book it as soon as you book your trip. See our Travel Insurance section for more information.
The Government is also continuing to advise all UK nationals living in the EU to consider:

Registering as a resident under local rules.
Ensuring important documents are up to date, for example getting a copy of your S1 form and proof of residence.
Checking with local healthcare services to understand how healthcare coverage may change and the timeframes for registering with local schemes.
Buying comprehensive health insurance while applying for, or if not eligible to join, local schemes.
For all the latest deals, guides and loopholes simply sign up today – it's spam-free!
MSE Forum
Join the MSE Forum discussion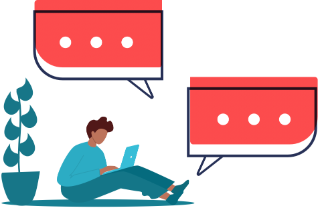 Have your say
This is an open discussion and the comments do not represent the views of MSE. We want everyone to enjoy using our site but spam, bullying and offensive comments will not be tolerated. Posts may be deleted and repeat offenders blocked at our discretion. Please contact fbteam@moneysavingexpert.com if you wish to report any comments.
Update: We are aware that some users may currently be having issues seeing the comments and we're working on it.