Good Samaritan finds man's wallet... and gets in touch with him via four 1p bank transfers
A Good Samaritan who found a wallet in the road in central London has returned it to its owner – after getting in touch with him via four separate 1p bank transfers, each containing information on how he could be contacted.
Tim Cameron lost his wallet on his way home from work in Islington, north London, yesterday (Monday), and then received the four bank transfers – via Faster Payments – into his account later that day.
Each payment included some text in the payment reference field - where you'd usually include information on what the payment is for - but there's a limit on the number of characters you can use in this box, which was why the message had to be sent over several payments. When pieced together, they read: "Hi. I found your wallet in the road." It then displayed his number and said: "Text or call!"
Tim was then able to get in touch with fellow Londoner Simon Byford, who had made the transfers using the details on his bank card.
Got a quirky MoneySaving story? Let us know at news@moneysavingexpert.com.
'I have the wallet back safe and sound'
Tim sent the tweet below, which has now had thousands of likes and retweets, on Monday evening.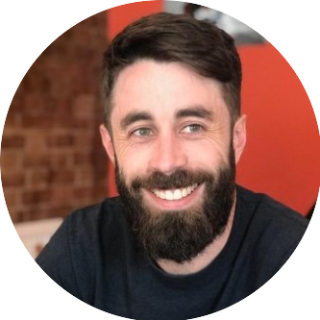 Speaking to MoneySavingExpert.com, Tim, pictured right, said: "I have the wallet back safe and sound. I rode over to the finder's house and picked it up.
"I bought him a bottle of wine. I hadn't thought of sending the 4p back until someone asked it, but now it's the most asked question [from other Twitter users]."
Finder Simon told us: "I was cycling home from work and noticed it in the middle of the road. It had already been flattened by the cars in front, so I thought I'd rescue it.
"I spent a while trying to find him on Facebook, but Tim Cameron is a fairly common name. The only other information I had was his bank details. It seemed like a pretty long shot but worked out nicely."
For all the latest deals, guides and loopholes simply sign up today – it's spam-free!
Join the MSE Forum discussion