Warning – the booking sites that may rank hotels higher if they get commission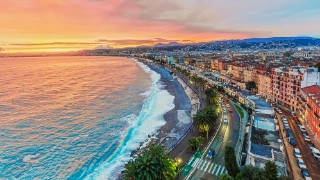 At least eight major booking sites may rank hotels higher in their default search results if they receive commission for reservations, MoneySavingExpert.com has found. If you're booking a hotel online, beware – you need to keep your wits about you to be sure you're getting the best deal.
When you search for a hotel via a hotel broker or comparison site, the default results usually show 'recommended' or 'top pick' hotels, chosen according to the site's algorithms. Price, location, reviews and other factors relevant to customers usually feed in to this.
But a MoneySavingExpert.com investigation has found that about half of the big hotel-booking sites also factor in the commission they receive for bookings when ranking accommodation – in other words, a hotel may be ranked higher than similar alternatives if a booking site is paid, or paid more, when a customer makes a reservation.
Eight sites including Booking.com, Expedia and Kayak say that commission may affect rankings – and all clearly state this to customers on their sites. By contrast, other sites such as Lastminute.com and Skyscanner told us any commercial agreements have no impact on rankings.
It comes after the competition watchdog, which has been working to make hotel booking websites more transparent, stressed earlier this year that sites should be clear to customers if rankings may be affected by commission. It warned that default search rankings are "crucial" for many when choosing a hotel.
When using a hotel broker or comparison site, always remember that a range of factors affect the default results and you can instead use different filters to search by the factors which are most important to you, eg, price or reviews. If you've time, check multiple sites to ensure you get the best price too.
For more ways to cut the cost of holiday accommodation, see our Cheap Hotels guide.
How do different sites' default results rank hotels?
We looked at the default search rankings of some of the hotel booking sites most commonly used by UK customers – we selected these from among those the Competition and Markets Authority has looked at and those we've previously featured on MoneySavingExpert. We checked 14 sites in total and found eight consider commercial factors when returning results:
| | | |
| --- | --- | --- |
| Site | Default ranking | Are hotel rankings affected by commercial factors? What sites say |
| Agoda | 'Our picks' | Yes – Agoda didn't respond to our query, but its site warns "commission earned affects the order of your results". |
| Booking.com | 'Our top picks' | Yes – Booking.com told us it says "in a banner at the top of our search page that commission paid may affect an accommodation's ranking". |
| Ebookers | 'Recommended' | Yes – Ebookers told us its site warns: "Where we are displaying properties with a similar offer, then a booking from which we earn more compensation will feature higher in our search results listing compared to other properties with similar offers where we are paid less compensation on the booking." |
| Expedia | 'Recomended' | Yes – Expedia told us its site warns: "Where we are displaying properties with a similar offer, then a booking from which we earn more compensation will feature higher in our search results listing compared to other properties with similar offers where we are paid less compensation on the booking." (The Expedia Group includes Ebookers, hence the matching statements.) |
| Getaroom | 'Best sellers' | No – Getaroom told us: "Commission is not a factor. The main factors are value and customer demand." |
| Hotels.com | 'Featured' | Yes – Hotels.com said its site warns: "The compensation which a property pays us for bookings made through our sites is also a factor for the relative ranking of properties with similar offers." |
| Kayak | 'Recommended' | Yes – Kayak told us: "The 'recommended' hotels algorithm is based on a few key factors. This mainly takes into account the price, the hotel's guest rating and its popularity as well as the average revenue potential for us from each hotel result." |
| Lastminute.com | 'Recommended' | No – Lastminute.com told us category, location, review score, pricing, promotional discounts and popularity are factors, but added: "We do not... [have a] commission-based bonus system for hotel ranking." |
| Netflights | 'Most popular' | No – Netflights told us it determines "which hotels are 'most popular'... according to their cumulative sales. The ranking of a particular property would only be otherwise affected if their listing is sponsored – and those are clearly labelled as such to the user." |
| Skyscanner | 'Best' | No – Skyscanner told us "our 'best' sort filter isn't determined by commercial agreement. When a traveller completes a search for a hotel, our hotels page calculates a score based on: distance to city centre, guest rating, image, review counts, stars, chain, descriptions, price and conversion rate." |
| TravelSupermarket | 'Popular' | No – TravelSupermarket told us: "No form of extra payment is taken from any hotels or providers of hotels. The 'popular' ranking aims to put the most relevant and 'bookable' hotels in front of users. The ranking is based on guest reviews and those hotels which are booked the most." |
| Trip.com | 'Recommended' | Yes – Trip.com didn't respond to our query but its site says: "Results are sorted by user ratings, room prices, location and commission rates." |
| Trivago | 'Our recommendations' | Yes – Trivago told us it did "consider the compensation booking sites generate for Trivago when a user clicks on an offer; however, this is just one factor among several that determines which hotels are initially shown to users." |
| ZenHotels | 'Popularity' | No – ZenHotels says its popularity filter works on an "average index of two factors: a number of search requests on the hotels and a number of bookings of the hotel". |
How do commercial factors affect hotel rankings?

The algorithms used to rank hotels in searches are complicated and differ from site to site. As multiple factors are typically involved and it's not always clear which hotels sites are paid to feature, it's impossible to give specific examples of when individual hotels have been ranked differently. But it's possible a hotel may be ranked higher than similar alternatives due to the fact it earns the booking site more money.
The issue featured prominently in the Competition and Markets Authority's recent investigation into hotel booking sites. Its guidance document earlier this year identified "failure to disclose the effect of payments on search results" as a key concern, and said it was vital consumers were given a clear explanation of any impact commercial factors may have on search results – something all sites did when we checked.
It added: "Where hotel booking websites fail to clearly and effectively explain to consumers the methodology for determining the ranking, consumers may take a transactional decision without sufficient knowledge of the commercial relationship underlying the recommendations.
"For example, consumers may interpret the search results presented in the default listing as being tailored entirely based on their search criteria and in their interest, without any direct reference to the interests of the hotel booking website."
'Keep your wits about you to find the best deal'
Guy Anker, deputy editor at MoneySavingExpert.com, said: "Ranking hotels based on commission could be harmful to users, but you could argue that sites are at least being transparent about their practices. Yet don't see the fact that a hotel booking site could skew its rankings as a reason not to use one. After all, they may still offer the best price.
"But you'll need to keep your wits about you to find the best deal, so don't automatically go for the hotel at the top of the search. Before choosing, read reviews, compare prices between sites and the hotel direct, and also check location, booking flexibility, room type and what extras are provided, such as breakfast."
For more help on how to find the best hotel deals, see our Cheap Hotels guide.
For all the latest deals, guides and loopholes simply sign up today – it's spam-free!
MSE Forum
Join the MSE Forum discussion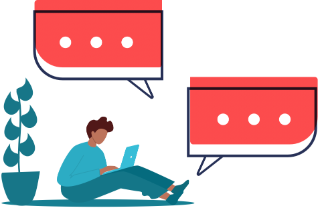 Have your say
This is an open discussion and the comments do not represent the views of MSE. We want everyone to enjoy using our site but spam, bullying and offensive comments will not be tolerated. Posts may be deleted and repeat offenders blocked at our discretion. Please contact fbteam@moneysavingexpert.com if you wish to report any comments.
Update: We are aware that some users may currently be having issues seeing the comments and we're working on it.