Mobile bank N26 to close all UK accounts in April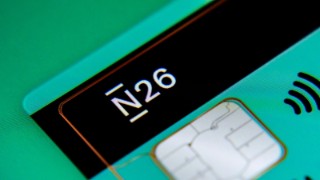 App-based bank N26 has announced it will stop operating in the UK, with its accounts to close on 15 April 2020.
It says nobody will be able to open a new account with it from today.
N26 says it's taken the decision because eventually it will no longer be able to operate in the UK under its European banking licence, due to the UK's exit from the EU.
See our Best Bank Accounts guide for more info on how to get up to £175 by switching, and our App-based banking guide for the top mobile-based options.
What will happen with N26 accounts now?
Existing accounts will continue to work as usual until 15 April 2020, and membership fees for the Metal and You accounts will be charged up to Saturday 14 March.
If you have a Metal or You account and you don't close it before 14 March, you won't be charged after this date, but it will only function until 15 April.
From 15 April you won't be able to use any N26 account. Your N26 Mastercard will be automatically deactivated at this point, so you won't need to send it back and can safely destroy it.
You'll also lose access to any benefits you have with your account – such as LoungeKey airport lounge membership – from this date.
I'm an N26 customer – what do I need to do?
If you have an N26 account, you should take action now – especially if it's your main bank account. Here's what N26 says you should do ahead of the closing date:
Withdraw any remaining money from your account. Transfer to another account, or withdraw cash at an ATM using your N26 card (this will be subject to daily limits).

N26 says that its customer support team will still be available after 15 April 2020 through a link on its website, and will be able to explain how to recover any remaining balance after this date. We've asked N26 how this will work and will update this story when we hear back – but regardless you should withdraw any funds before the account closes.


Move any automated transactions to a different account. Salary, direct debits or standing orders etc will need to be moved.

If N26 is your only account you'll need to switch it. Frustratingly, N26 isn't part of the Current Account Switch Service – which moves payments across for you when you switch banks – so you'll have to transfer any payments across manually.

If you receive a payment to your N26 account after 15 April, it will bounce and be returned to sender – so it's vital you make arrangements before this.


Top up your account if overdrawn. N26 says customers with negative balances should make sure their accounts are topped up to zero before 15 April – top up by bank transfer using the account details on your N26 Mastercard or in the 'MyAccount' section of the app.

We've asked N26 what will happen to customers who still have negative balances on 15 April, and whether it's made provisions for those who will struggle to top up their accounts before then. We'll update this story when we hear back.

N26 says after 15 April, customers won't be able to log in to the app or directly access historic account information. It says you will be able to request account details through the website after this, but it's still worth making a record of any details you'll need. N26 also recommends you download your personal data before the account closes.
What does N26 say?
Thomas Grosse, chief banking officer at N26, said: "While we fully respect the decision that has been taken, it means that N26 will in due course be unable to serve our customers in the UK and will have to leave the market."
For all the latest deals, guides and loopholes simply sign up today – it's spam-free!
Join the MSE Forum discussion