NHS prescription charge to rise to £9.15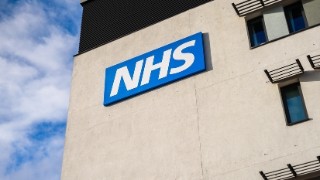 The NHS prescription charge in England is set to increase by 15p to £9.15 from April.
The Government has announced that the price of single prescriptions and prescription prepayment certificates – essentially season tickets which cover the cost of all prescriptions over a certain period – will rise from Wednesday 1 April.
Here's what's changing:
Single prescriptions will increase from £9 to £9.15.
Three-month prescription prepayment certificates will increase from £29.10 to £29.65.
12-month prescription prepayment certificates will increase from £104 to £105.90.
Charges for wigs and fabric supports, such as spinal supports, will also rise in line with inflation.
The charges apply when you collect your prescription, not when it is issued. Only patients in England will be affected, as prescriptions are free in Scotland, Wales and Northern Ireland.
And many are also likely to be able to save with a prepayment certificate – we've more info on these below.
See our Cheap Medicines guide for more ways to save on prescriptions and over-the-counter medicines.
How are other charges changing?
Charges for other items such as wigs and fabric supports are also set to increase:
Surgical bras will rise from £29.50 to £30.05.


Abdominal or spinal supports will increase from £44.55 to £45.35.


Stock modacrylic (ie, synthetic) wigs will go up from £72.80 to £74.15.


Partial human hair wigs will rise from £192.85 to £196.40.


Full bespoke human hair wigs will rise from £282 to £287.20.
How to check if you can save with a prepay certificate
A prepayment certificate can mean big savings. Anyone who lives in England can apply for one, though check if you're eligible for free prescriptions first.
The amount you can save with a prescription prepayment certificate depends on how many prescriptions you pay for and over what period, but roughly, getting one will help you save if you pay for more than one prescription a month.
If you'll pay for four in a three-month period, a prepay certificate would save you £6.90 (or £6.95 after the increase).
If you get 13 over the course of a year, a 12-month prepay certificate would save you £13 (or £13.05 after the increase) – and if you need more, you'll save more.
You can buy a prepayment certificate online, at a registered pharmacy or by calling 0300 330 1341 – see Cheap Medicines for full info.
For all the latest deals, guides and loopholes simply sign up today – it's spam-free!
Join the MSE Forum discussion