1.6 million payment holidays offered to mortgage holders affected by coronavirus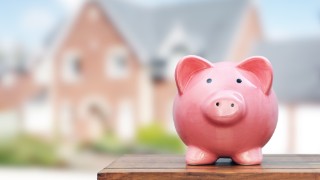 One in seven UK mortgages is now subject to a payment holiday, after 1.6 million mortgage breaks were offered to customers who have been impacted by Covid-19.
Last month, banks agreed with the Chancellor to offer 'forbearance' to mortgage customers who are struggling to keep up with bills due to the effects of the coronavirus pandemic – including the option of taking a three-month 'holiday' where customers don't have to make mortgage payments.
Now, the latest figures published by UK Finance – which represents banks – show that lenders have now given 1.6 million of these payment breaks to mortgage customers, as of Friday 24 April. UK Finance says this amounts to suspended payments of £755 per month for the average mortgage holder.
And it's also announced that it's waiving rules that would usually stop customers on payment holidays qualifying for a mortgage transfer. This means that those on coronavirus-related payment holidays and those who have been furloughed from their work will be able to transfer to a new like-for-like mortgage deal at the end of their fixed term if they meet other eligibility criteria, and generally won't have to do a new affordability assessment.
For more info on what help's available for your bills during the coronavirus pandemic, including mortgage holidays, see our Coronavirus Finance & Bills Help guide.
I'm struggling – can I get a mortgage holiday?
If you want to take a mortgage holiday because you're struggling to pay bills due to the effects of the coronavirus pandemic, it's vital you speak to your lender first and make a formal agreement.
If you simply stop paying your mortgage without discussing it with your lender, this will be recorded as a late payment – putting you in arrears and likely damaging your credit file.
It's best to contact your lender directly. Do this online if you can, as phone lines are likely to have long waits with backlogs of customers getting in touch.
How much will a mortgage holiday cost me?
If you take a mortgage holiday, you'll still be charged interest for the time you're not making payments. But you won't have to pay it back immediately – it'll be added on to the total cost of your mortgage and factored into repayments when you start making them again.
There are generally two ways you'll repay this interest:
By making up for the 'lost' payments by spreading the cost over your future monthly mortgage payments.
Or by increasing your mortgage term, eg, if you've 15 years left now, you'd have 15 years and three months left after the holiday.
Your lender will typically decide what option is available to you, and many will ask you to spread the cost of the missed payments and extra interest over your future monthly payments as the default – though we've a breakdown of lender-by-lender policies in our full guide.
To get a rough idea of how much your monthly payments could increase by, try this useful mortgage payment holiday calculator.
What does UK Finance say?
UK Finance chief executive Stephen Jones said: "Lenders understand that many households are seeing their finances squeezed due to the coronavirus pandemic, and we are working hard to help customers get through these tough times.
"The industry has acted quickly to support homeowners through this crisis and has taken decisive steps to ensure that eligible customers on payment holidays due to Covid-19 can opt for the security of fixing their monthly mortgage payments going forward.
"There is a range of support available to mortgage holders concerned about their finances. We would encourage any homeowners impacted by coronavirus to visit their lender's website in the first instance to find out more information and how to apply."
For all the latest deals, guides and loopholes simply sign up today – it's spam-free!
Join the MSE Forum discussion