Coronavirus Universal Credit & Benefits
Universal credit, employment & support allowance & other benefits that can help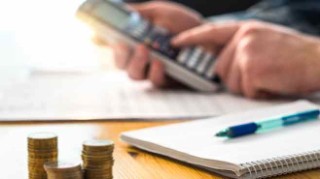 The coronavirus pandemic has fundamentally changed the way we live. It's an anxious and upsetting time, and while the primary concern is health, many of us have lost our jobs or found we can't continue in business. This guide looks at what benefits you can claim to help you through this difficult time – many can be claimed alongside other Government help available.
Important: The info below is the best we have currently, but as this is a fast-changing situation we're updating this guide all the time. If you've a question not covered below or in our other coronavirus guides, please email it to us (we can't respond to each question but we'll try to add answers in these guides).

Get Our Free Money Tips Email!
For all the latest deals, guides and loopholes - join the 12m who get it. Don't miss out
Income hit by coronavirus? You may be able to claim universal credit
If you're unemployed, off work due to sickness, or on a low income, you could be eligible for universal credit, a means-tested benefit to help you meet your basic living costs. You could work for an employer, be self-employed, have been recently furloughed or made redundant, or have had a reduction in wages, and still apply.
In response to the coronavirus crisis, the Government has made changes to universal credit, including upping the monthly standard rate – eg, from £317.82 to £409.89 for single people aged 25 or over. It's also removed the 'minimum income floor', to help self-employed people whose income has fallen, and increased the allowance for private renters who need help with housing costs.
You can check if you're likely to be accepted for universal credit using our 10-minute Benefits Calculator.
Who can claim universal credit?
You might be able to claim universal credit if:
You're out of work or on a low income.
You're aged 18 or over (there are some exceptions if you're 16 or 17).
You or your partner are under state pension age.

You have less than £16,000 in savings – if you have a partner, their savings count too (if you're self-employed, some savings may not count if they're for business purposes, eg, tax. Full what counts info is below).
You live in the UK.
You currently receive any of the benefits that universal credit is replacing – eg, working tax credits, child tax credit, income support, housing benefit – and your circumstances have changed.
WARNING: If you currently receive means-tested benefits, such as working tax credits, but are thinking of applying for universal credit, check before you do so. You need to be aware that your existing payments will stop as soon as you apply. Universal credit replaces these benefits and you will NOT be able to go back on to those benefits in future (you may of course remain entitled to some UC). For more, see our Will I be better off switching to universal credit? analysis.
Everyone gets a standard allowance, based on age and whether you're single or in a couple:
UNIVERSAL CREDIT STANDARD ALLOWANCE

Your circumstances
Monthly standard allowance

Single and under 25

£342.72

Single and 25 or over

£409.89

In a couple and both under 25

£488.59 per couple

In a couple and either of you is 25 or over

£594.04 per couple
In addition, universal credit offers some people extra help. This is for:
Housing costs – for rent, but mortgage-holders can apply for a 'support for mortgage interest' loan
If you care for children
If you have a sickness or disability that prevents you from working
If you have other caring responsibilities
Don't forget it's quick and simple to see how much you could get with our 10-minute Benefits Calculator.
Quick questions
No. England and Wales follow the same guidelines, but Scotland has some extra flexibility and Northern Ireland has a different system.

Scotland

Scotland has added flexibilities when it comes to receiving the payments, known as 'Scottish choices'. After you've received your first monthly universal credit payment, you can make two sets of choices. The first, between:

Being paid monthly, or

Being paid twice a month

The second, between:

Having the housing element of universal credit paid into your bank account, or

Having the housing element paid directly to your landlord

Northern Ireland

Universal credit works differently in Northern Ireland. For example, it's normally paid twice a month, though you can choose to be paid monthly. Find out more on the NIdirect website.

One significant change to universal credit is the amount you can now claim towards housing costs. The amount it paid out for private tenants towards rent had been frozen since 2016, but from April the housing element of universal credit was unfrozen, meaning people who rent privately could be eligible for more money.

The housing element of universal credit can be used to cover:

Rent – to a private landlord or for social housing
The interest on your mortgage – in the form of a loan called 'support for mortgage interest'. But there are limits
Some of the essential service charges you may pay

I pay rent, how much can I get?

The amount you get is set by your age, circumstances and the 'local housing allowance' rate in your area. To get an idea of what yours might be, see your area's rates here.

Here are some examples:

The amount for two-bedroom accommodation in the London borough of Ealing is £339.49/week or about £1,360/month.

The amount for a two-bedroom accommodation in the Isle of Scilly is £143.84/week or about £575/month.

I need help with my mortgage, how much can I get?

If you are having difficulty meeting your mortgage payments, you should speak to your lender and see whether a 'mortgage holiday' is right for you. The payment holiday won't affect your credit rating and it could save you from going into arrears. If you have already taken a holiday or are looking for other options, you could apply for 'support for mortgage interest' (SMI).

If you qualify for universal credit, after nine months you can apply for SMI on up to £200,000 of your mortgage, based on a standard rate of interest – currently 1.3%. The money is paid directly to your lender. This is a loan and not a benefit – this means it must be repaid when you die or sell your home. For more information, see the Gov.uk website.

Yes. If you're looking after a child under the age of 16, you can apply for an extra amount to help with the costs. If you have two children, you'll get extra for your second child. If you have three children you might get an extra payment, but it depends when they were born.

How much can I get?

For your first child:


£281.25 (born before 6 April 2017)
£235.83 (born on or after 6 April 2017)

For your second child (and any other eligible children):

If you have three or more children, you only get an extra amount for third or subsequent children if any of the following are true:

If your children were born before 6 April 2017, and
You were already claiming for three or more children before 6 April 2017

If you have a disabled or severely disabled child:

If you can't work because of sickness or disability, you may be able to claim the 'limited capability for work and work-related activity' element of universal credit.

How much can I get?

If you have limited capability for work and work-related activity:

If you have limited capability for work and you started your health-related universal credit claim before 3 April 2017:

IMPORTANT: If you have paid enough national insurance contributions, you may be able to claim new-style employment and support allowance (ESA) of up to about £446/mth. You can claim new-style ESA alongside universal credit if you need the other elements of universal credit, such as for children or housing, but be aware this may reduce your overall universal credit entitlement.

If you're a carer for someone in your household for at least 35 hours a week who is severely disabled, you may be able to get the 'carer's element' as part of your monthly universal credit payment.

How much can I get?

IMPORTANT: If you and someone else in your household care for the same person, you can't both get the carer's element. You'll have to decide which of you will claim it. If you're getting the separate carer's allowance benefit you can continue to get it, if you continue to be eligible.


No. But if you're on a low income you can apply for a council tax reduction. This is a long-standing discount of up to 100% off bills for those on benefits or a low income. It doesn't matter if you own your own home or rent, or whether you're employed or not. All can apply. Yet what you get depends on:

Where you live (each council runs its own scheme)
Your circumstances (eg, income, number of children, benefits, residency status)
Your income, including savings, pensions and your partner's income
If children live with you
If other adults live with you
How much can I earn and still qualify for universal credit?
This is where it gets complicated as there is NO FIXED AMOUNT YOU CAN EARN BEFORE YOU CAN GET UNIVERSAL CREDIT. It all depends on your personal situation. So unless two claimants have identical sets of circumstances they will receive different entitlements and be able to earn different amounts of money before their entitlement is eliminated.
So if there is no set limit, how will I know if I'm eligible?

Even though there are no strict thresholds, there are some clear principles:
As your income increases, your payment will reduce.
It will keep reducing until you're earning enough to no longer claim universal credit.

If your earnings decrease after this, you can claim universal credit again.

It's not just YOUR income that's taken into account, it's your household income. If your partner is a high earner (and it doesn't matter if you're married or not, as long as you live together) it's likely you won't be eligible to claim universal credit.
What counts as income?
Salary: Money you earn from paid work. For every £1 you earn in a month, your universal credit entitlement will decrease by 63p. However, some people will get a special work allowance.
Pension: If you receive money from a private pension pot and are below state pension age, for every £1 you receive it'll reduce your entitlement by £1.

Other benefits: Some benefits are taken into account when calculating your universal credit entitlement. Generally this is considered 'unearned income' and, like a pension, counts £1 for £1.

Savings: If you or your partner have combined savings of more than £6,000, you'll get less universal credit, and if your household has savings of £16,000 or more, you won't be eligible for universal credit at all.
How the date you apply for self-employment income support can affect your universal credit payments
It may be that as well as claiming universal credit, if you're self-employed and your business has been affected by Covid-19, you could be due a one-off payment via the Self-Employment Income Support Scheme (SEISS), if you meet its criteria.
However, if you have the ability to wait a few extra days, it could be worth delaying when you apply to the SEISS.
The aim of this is so that the SEISS payment arrives nearer the start of your universal credit 'assessment period' – a rolling four-week period that begins after your initial universal credit claim – rather than towards the end.

HM Revenue & Customs (HMRC) has given eligible SEISS applicants an allocated date and time slot to make their application, but we have confirmed that this is to help manage its systems, and not a deadline.
The confirmed deadline is: 13 July. So there is quite a bit of wiggle room if you can afford to wait.
Delaying your SEISS application has two main benefits: it gives you the ability to optimise how the two payments – universal credit and SEISS – work together, and can help you protect your May universal credit payment.
Use our free calculator to see how this will work for your circumstances.
Optimising both payments and protecting your May universal credit payment
SEISS gives one payment, made up of 80% of the average of three months of your reported self-employed profit, up to a maximum of £7,500.
This is considered 'income' when it comes to universal credit – and as we've seen, the higher your income, the smaller the amount of universal credit you receive. However, this SEISS 'income' can be offset (ie, reduced) by genuine business expenditure such as your tax bill, national insurance contributions or stock items.
So if you need to use your SEISS payment for business-related expenses, it helps if you can report these as much as possible in the same assessment period as it's paid in, to avoid having a higher 'income' amount that would reduce your universal credit entitlement. Want to see what you'll get? Use our free calculator.
For more on the SEISS see our self-employed guide here.
Sally Selfemployed's story: Sally makes a profit of £30,000 as a personal trainer in London. Due to the lockdown she has lost all her work. She applied for universal credit on 24 March, one day after lockdown. Her assessment period is 24 March to 23 April.

She was awarded £1,532 a month in universal credit – the standard element and the housing element. Sally has also applied to the SEISS and was invited to apply on 13 May.

Sally's SEISS payment is £6,000 – calculated using three lots of 80% of her average monthly profit of £2,500. HMRC has said the payment will arrive "within six working days" of applying.

If Sally kept her allocated SEISS application slot, and receives her SEISS payment as scheduled by 21 May, she could have just three days to 'spend' her SEISS payment on her business needs, for them to offset her profit and protect her May universal credit award.


On a £30,000/year profit, Sally would need to set aside roughly £3,500 every year for tax and £2,500 in national insurance contributions – she could pay these, get them out of the way and keep her full universal credit entitlement.


If she doesn't, her entire SEISS payment would count as 'profit' and her universal credit payment would be wiped out to £0 – essentially losing £1,532. So she'd need to use her SEISS payment for her housing and personal costs – which are not able to be offset. If she later decides to pay her tax and NI, she would need to use her universal credit or profits from her business.


However, if Sally waits and applies for her SEISS payment 10 days later, on 23 May, her exact assessment period renewal date, she would receive her SEISS payment within six working days, at the latest 1 June. Since this is near the start of a fresh universal credit assessment period, she will get BOTH her full May universal credit payment of £1,532 AND have most of the month to use the funds for the expenses her business might need.
Self-employed and have savings put aside to pay tax? It needn't decrease the universal credit you get
Saving around a third of your profits to pay tax is normally sensible. But if you're now looking at claiming universal credit, you might think that any business savings in your personal account will affect your eligibility for this support. We've checked with the Department for Work and Pensions, which confirmed that while it'd expect business savings to be in a business account, nevertheless "if someone has money in their personal account to be used for business purposes, it won't be counted towards their capital".
However, it did warn that you may need to prove the cash is for business purposes. So if this applies to you, make it clear in your application that the savings are business savings, and put a note of it in your online universal credit 'journal', where you record any changes to your circumstances. It should then be discounted from the calculations.
Many people are allowed to earn some money without their universal credit being reduced. This is called a 'work allowance' and it's up to £503/mth.

You can get a work allowance if you are responsible for a child or young person or living with a disability or health condition that affects your ability to work.

There are two work allowance rates. Which one you get depends on whether your universal credit payment includes help with housing costs:

If you do receive money to help with housing costs, your work allowance will be £287/mth.

If you don't receive money to help with housing costs, your work allowance will be £503/mth.

The following benefits will be taken into account:

Bereavement allowance

Carer's allowance
Employment and support allowance (new style)
Incapacity benefit
Industrial injuries disablement benefit
Jobseeker's allowance (new style)
Maternity allowance

What doesn't count?


Child benefit
Disability living allowance
Income from boarders and lodgers
Maintenance payments
Personal independence payment

These will count as savings or capital...

Regular savings in your bank account
Fixed-term savings
ISAs – including LISAs, stocks & shares ISAs
If you've taken your private pension as a lump sum before state pension age
Redundancy pay
Stocks or shares
Property you don't live in

These won't count as savings or capital...

A pension pot that hasn't yet been drawn down
Pension income – this counts as income
Junior ISAs – money you have already given to your children

If you or your partner have savings or capital of between £6,000 and £16,000, the first £6,000 is ignored. The rest is treated as if it gives you a monthly income of £4.35 for each £250, or part of £250.

Example:

You and your partner each have £4,000 in separate savings accounts, so combined savings of £8,000. The first £6,000 is ignored. The remaining £2,000 is counted as giving you a monthly income of £34.80

£2,000 ÷ £250 = 8

8 × £4.35 = £34.80

£34.80 will be taken off your monthly universal credit payment.

No. The Department for Work and Pensions only counts two people as being in a couple if they live in the same household and are:

Married

Civil partners

Living together as if married

If you are in a couple and you meet the criteria above, you and your partner will need to make a joint claim for universal credit. This means the Government will assess what you need as a couple against what you have as a couple and award you accordingly.

As of 6 April, the 'minimum income floor' was temporarily scrapped. It's good news for self-employed people who have seen their earnings fall as a result of the Covid-19 crisis.

That's because, if your business has been running for 12 months or more and you claim universal credit, you would usually be treated as 'earning' a minimum amount, even if you actually earned less or even zero. (The minimum amount is calculated as a multiple of the minimum wage for your age and the number of hours you should work.)

Previously, if your earnings dropped or remained persistently low, you would be treated as earning this minimum amount (the 'minimum income floor').

Now, without the 'minimum income floor' in place, you can earn less than this, and the amount of universal credit you get will be boosted.


A self-employed worker aged 25 working full-time would previously be assumed to be earning at least about £1,310/mth. If they actually earned less, their universal credit payment would not have previously increased. But now, if they earn less than £1,310/mth or even zero, their universal credit payment will reflect their actual earnings.

To apply for universal credit you need to show:

You have a right to claim benefits in the UK – this is called a 'right to reside' and depends on circumstances such as your work, family and personal situation
The UK, Ireland, Channel Islands or Isle of Man is your main home and you plan to stay – this is known as being 'habitually resident'

No. This loan would be considered a business asset and wouldn't count as income or personal capital, so wouldn't affect your universal credit payment.
How to apply
Right now phone lines are very busy. So if you can it's best to do it online. Visit the official Department for Work and Pensions (DWP) website here.
But be patient.
The DWP has been flat out processing applications, and while the number of claim applications might have fallen from the peak in April, it's still a busy period. If you can apply for universal credit online, do so. Once you've completed your application it will call you back. This frees up the lines for people who can't get online to claim.
If you need to phone, the universal credit helpline is 0800 328 5644.
How long will it take to get paid?

It takes around five weeks from the date you submit your claim to your first payment.
I honestly dreaded this process as we'd never been through it before. We tried the phone... too long a wait. Tried online... thought we hadn't successfully completed the process. Then they rang us! All done and sorted in a week. Thank you universal credit workers.
- MoneySaver Jen

If you need help to pay your bills or cover other costs while you wait for your first universal credit payment, you can apply to get an advance.

The most you can get as an advance is the amount of your first estimated payment. It is important here to remember that this is a loan and must be paid back. It will usually be collected by reducing your future universal credit payments. Also, the guidelines say you may not be allowed an advance if you have any final earnings or redundancy payments you can be living on while waiting for your universal credit award.


If you're told to ring for an appointment but can't get through, try to be patient. It's checking who's missing and WILL call you. And remember those call-handling staff are working flat out in difficult circumstances, so try not to vent at them – it's not their fault.

Don't panic. We are hearing this is happening to many frustrated would-be claimants. It will take time; the DWP is overloaded. But it's told us that UC staff will see that your form is incomplete and call you. Expect a 'withheld number' or 0800 number.

You can also call the helpline (0800 328 5644) – it is VERY busy but persevere, we are hearing of people getting through. You can also make a note in your online universal credit journal.

British Sign Language (BSL) users can now access universal credit using the video relay service on the Gov.uk website. This allows BSL users to contact the Department for Work and Pensions via an interpreter, from a smart phone (excluding Blackberry or Windows phones), computer or tablet.

The service is available 8am to 4pm Monday to Friday, and you don't need to book in advance. Simply click this link, turning on your microphone and front-facing camera and you'll be connected to a BSL interpreter via video. Explain what you'd like to discuss and the interpreter will telephone the service you require and relay the conversation between you and the other person.

The video relay service is provided by SignVideo, which has full instructions on how to use it. You can access it via the Gov.uk link above or download the free SignVideo app on desktop or smartphone (iOS and Android).
Are there any other benefits that I can claim?
Warning – watch out for coronavirus scams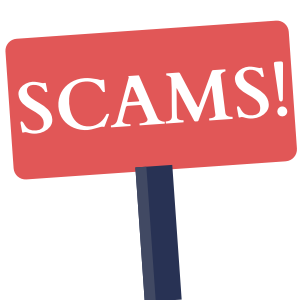 Lowlife scammers are taking advantage of coronavirus to try to defraud people, especially the elderly and vulnerable.
Action Fraud has already identified thousands of reports of fraud relating to coronavirus since February, with victims' losses totalling more than £4.6 million. Many of these are online shopping scams where victims have tried to buy products such as protective face masks and hand sanitiser from fraudsters. There have also been over 4,400 reports of coronavirus-themed phishing emails designed to trick people into opening malicious attachments or revealing sensitive information.
A common tactic used by scammers is to send messages purporting to be from research groups linked with the Centres for Disease Control and Prevention in the US, or the World Health Organisation. Some claim to be able to provide a list of people infected with Covid-19, which links to a malicious website or asks the victim to make a payment in Bitcoin.
Other common phishing emails include those pretending to be from the Government, sending articles about the coronavirus outbreak with links to fake company websites, or sending details of investment schemes which encourage people to take advantage of the coronavirus downturn.
Received a suspicious email? The National Cyber Security Centre (part of GCHQ) has launched its new Suspicious Email Reporting Service to take phishing scams down – all you have to do is forward suspect emails to its report@phishing.gov.uk email address.
Tips to protect yourself against scams
Action Fraud says you can do the following to minimise your chances of being tricked:
Be vigilant for scam messages. This includes not clicking on any links or attachments if you receive a suspicious message, and not responding to any unsolicited messages or calls that ask for personal or financial details.
Take care when shopping online. You should always do your research if buying from a company or person you don't know and trust, and possibly ask a friend or family member for advice first. If you do go ahead with an online purchase, you should use a credit card if possible for extra protection (see our Section 75 guide).
Protect your devices from threats. This includes always installing the latest software and app updates to protect your devices from new threats.
Also see MSE Katie's 20+ coronavirus scams to watch out for blog for more of the known coronavirus-related scams out there and tips to protect yourself from fraudsters.
Have you been scammed?
If you've lost money to fraudsters, you should do the following:
Immediately end all communication with them.
Contact your bank to tell them you've been scammed, and cancel any recurring payments.
Report the scam to the police through the Action Fraud website. You can also call it on 0300 123 2040, but be aware it has a reduced phone service at the moment, so waiting times may be longer than usual.
If you want one-on-one help, you can contact Citizens Advice Scams Action by phone or online chat.
Get Our Free Money Tips Email!
For all the latest deals, guides and loopholes - join the 12m who get it. Don't miss out
Have your say
This is an open discussion and the comments do not represent the views of MSE. We want everyone to enjoy using our site but spam, bullying and offensive comments will not be tolerated. Posts may be deleted and repeat offenders blocked at our discretion. Please contact fbteam@moneysavingexpert.com if you wish to report any comments.