I'm self-employed but confused about whether I can claim that my business is adversely affected by coronavirus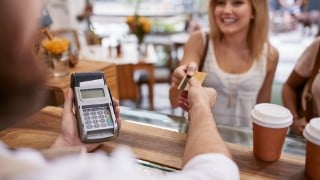 Hundreds of self-employed people are confused about what constitutes being "adversely affected" by coronavirus – and so are unsure whether or not to apply for an income support grant. So to help you work out where you stand, here we list some real-life scenarios and go through the guidance from HM Revenue & Customs (HMRC).
The HMRC guidance leaves room for (mis)interpretation
Millions of self-employed people are entitled to a grant from the Government if they are struggling financially due to coronavirus. Equally, millions of self-employed people are excluded from this. We detail how the Self-Employment Income Support Scheme (SEISS) works and who can and who can't get the grants in our main guide (linked), and that's the place to start.

Once you know you're eligible, it's important to understand that you must also be able to declare that your business has been "adversely affected" by coronavirus – this article takes you through that in detail.
For the first SEISS grant, which is currently available (you must apply by Monday 13 July), you need to declare it has been affected from the beginning of the pandemic up to and including Monday 13 July.


For the second SEISS grant, which opens for applications on Monday 17 August, you will need to declare

your business continues to be affected (or is newly affected) from Tuesday 14 July onwards.
Here's MSE founder Martin Lewis on how to assess if you've been adversely affected by coronavirus...

If you're anything like me when I set up MoneySavingExpert, no one knows your business better than you do – you're probably aware of every little change and trend. Before we even get to the technicalities, the start point here is, can you put your hand on your heart and say your business has been negatively impacted by coronavirus, and you are in a worse position than you would've been if it hadn't happened? If the answer is yes, then in the vast majority of cases you should feel comfortable signing the declaration and getting the grant if you're eligible.
HMRC is not looking to try to catch people out who are making honest declarations. So even if you're working all hours and bringing some money in, if your business isn't where it should be and coronavirus is to blame, then you're entitled to say yes to the grant. And the payment isn't structured to be proportionate to the impact, it's binary – if you're due money, you're due it all; if you're not, you're not due a penny.
What is HMRC's guidance?
If you're unable to work because:
You're shielding.
You're self-isolating.
You're on sick leave because of coronavirus.
You have caring responsibilities because of coronavirus.
You've had to scale down or temporarily stop trading because:
Your supply chain has been interrupted.
You have fewer or no customers or clients.
Your staff are unable to come in to work.
It's also worth noting that as far as the law is concerned – and this will be hard for all those excluded to read – it does not actually matter if you need the money or not. While most people who claim will need it, and need it badly, the Treasury Direction makes no mention of needing the money as a rule for accepting it.
Real-life scenarios
Many people are STILL unsure and worried about making a claim, so we've grouped together the most common concerns below to help you.
Think there is a particular scenario that we've missed or not covered? Do let us know via email.

Will I be eligible if...
| | | |
| --- | --- | --- |
| Scenarios | Grant 1 | Grant 2 |
| I'm a hairdresser and have been closed since March, but we're hoping to reopen on Saturday 4 July. Yet we can't work as many hours (social-distancing rules with staff members) and can't do as many cuts per day as we usually would. | Yes | Yes |
| My pub's been shut since the beginning of lockdown, and I plan to reopen on 4 July. But trade will still be affected because of the ongoing restrictions, so our profits are likely to be hit. | Yes | Yes |
| I'm a driving instructor and I haven't been able to work since March due to Government rules. Yet if I return to work prior to Monday 13 July, but have fewer customers, can I claim for the second grant? | Yes | Yes |

| | | |
| --- | --- | --- |
| Scenarios | Grant 1 | Grant 2 |
| I'm a cab driver in London and I've worked throughout the pandemic, but even on a good day I might only take 50% of a day's earnings before the pandemic. Does this mean my job is "adversely affected" and I've got a valid claim for a grant? | Yes | Yes |
| We've had a small corner shop open throughout the pandemic, but we're not taking enough money to earn a wage from it. Will we be able to claim? | Yes | Yes |

| | | |
| --- | --- | --- |
| Scenario | Grant 1 | Grant 2 |
| My business is tourism based. We've been closed since March but are due to reopen on Wednesday 15 July. We're in Scotland and expecting to be busier than ever. | Yes | Yes |

| | | |
| --- | --- | --- |
| Scenarios | Grant 1 | Grant 2 |
| I've had steady ongoing work since March, but if on Tuesday 14 July a job is cancelled due to a client having symptoms of coronavirus, can I claim? | No | Yes |
| All my jobs were cancelled up to the end of May because customers didn't want to risk having a tradesman in their homes, but I resumed all those jobs in June. | Yes | No |

| | | |
| --- | --- | --- |
| Scenarios | Grant 1 | Grant 2 |
| The turnover and profits of my online craft business are higher than they were last year, but would have been higher still without coronavirus. | Yes | Yes |
| I already own a business and bought another one last month. My existing business and the new one have been affected by the lockdown, yet my tax return will show a large increase in turnover. | Yes | Yes |

Scenarios
Grant 1

Grant

2

I'm a sub-contracted builder and may be back earning by July, but it could be at something like 30% of my usual income.
Yes
Yes
I work in construction, but business is at about 70% of the usual level for this time of year. It's likely it will continue to be affected, with the housing market slowing due to coronavirus, and I can't see that changing anytime soon.
Yes
Yes
We run a small signage company, and have managed to fulfil most orders – business is probably only 10% down, not 50% or 75% like some businesses are seeing.
Yes
Yes
I'm a bricklayer and, while I'm earning a wage, it's not as much as usual as I keep having to finish early or have a day off here and there as materials aren't getting delivered to sites as regularly as they usually would be.
Yes
Yes

| | | |
| --- | --- | --- |
| Scenario | Grant 1 | Grant 2 |
| My business had to close for a few weeks due to coronavirus. Could I claim the grants even if, by the end of this financial year, my profits were near what they were in the last financial year? | Yes | Yes |

| | | |
| --- | --- | --- |
| Scenario | Grant 1 | Grant 2 |
| My business costs are going up because I use personal protective equipment (PPE), but because I don't get the lower prices the NHS does I'm now paying four times what I paid before for PPE. | Yes | Yes |

| | | |
| --- | --- | --- |
| Scenario | Grant 1 | Grant 2 |
| I've not been directly affected by coronavirus or the lockdown, but I can't get goods and materials in the right amounts or at the right time because manufacturers and suppliers are affected. | Yes | Yes |

| | | |
| --- | --- | --- |
| Scenarios | Grant 1 | Grant 2 |
| I'm in Scotland and clean people's houses for a living. Some of our customers are shielding, which isn't due to finish until Friday 31 July, so I'm not able to clean their houses. | Yes | Yes |
| I have a heart condition and diabetes, and I will still be shielding come Tuesday 14 July. | Yes | Yes |

| | | |
| --- | --- | --- |
| Scenario | Grant 1 | Grant 2 |
| I started working again on Monday 22 June, but I'm having to take one or two days off a week to look after my children as my partner is a key worker and we're unable to get childcare. | Yes | Yes |

Scenario
Grant 1
Grant

2

I'm in the live music industry and I don't always have bookings six months in advance. How will I prove I'm affected? (See more on what proof is required.)
Yes
Yes

| | | |
| --- | --- | --- |
| Scenarios | Grant 1 | Grant 2 |
| I'm usually self-employed but don't currently have any clients, so I've taken on short-term employment in supermarket logistics in the meantime. | Yes | Yes |
| My husband is a self-employed cabbie and probably won't be back at work for a good few months yet, so he's taken a 12-week temporary job to tide him over. | Yes | Yes |

| | | |
| --- | --- | --- |
| Scenarios | Grant 1 | Grant 2 |
| My business has been doing fine during the pandemic, but what if after Tuesday 14 July I'm told by the NHS Test and Trace service that I've been in contact with a person who has coronavirus, and have to self-isolate for two weeks? | No | Yes |
| Could I take two weeks off work in July and say I was self-isolating and make a claim? | No | No |

| | | |
| --- | --- | --- |
| Scenarios | Grant 1 | Grant 2 |
| I have two self-employed jobs. The main one (net profit £12k) hasn't been affected at all. But the second one has gone from about £3k to about £1k – a total fall in income of 13%. | Yes | Yes |
You're expected to keep any evidence that your business has been adversely affected by coronavirus. This means you must keep a copy of all records in line with normal self-employment record-keeping requirements, including:
Business accounts showing a reduction in turnover.
Confirmation of any coronavirus-related business loans you've received.
Dates your business had to close due to lockdown restrictions.
Dates you or your staff were unable to work due to coronavirus symptoms.
Shielding or caring responsibilities due to school closures.
Fraudulent claims
Let's make it clear here: HMRC has told us it's "not looking to trip people up", so any "eligible people who believe they are affected should claim with confidence".
However, HMRC will come down hard on fraudulent claims. It says it will check claims using a "risk-based" approach and take "appropriate action" to withhold or recover payments found to be dishonest or inaccurate. It says there is "no doubt" it will take action in cases of suspected fraud or an organised criminal attack.
The guidance says: "If you know you've been overpaid or are not eligible for the grant and do not tell us, you may have to pay a penalty."

The draft Treasury legislation provides HMRC with compliance and enforcement powers in relation to the SEISS. These include powers to check and recover any amount of a grant payment that the recipient is not entitled to. Recovery would apply in all cases where the grant has been overpaid, whether the error was fraudulent, careless or a mistake. In cases where HMRC can demonstrate there has been deliberate non-compliance, HMRC may issue a penalty.
Get Our Free Money Tips Email!
For all the latest deals, guides and loopholes - join the 12m who get it. Don't miss out
Have your say
This is an open discussion and the comments do not represent the views of MSE. We want everyone to enjoy using our site but spam, bullying and offensive comments will not be tolerated. Posts may be deleted and repeat offenders blocked at our discretion. Please contact fbteam@moneysavingexpert.com if you wish to report any comments.