Energy bills to fall for 11 million, but don't be fooled as most will still be overpaying by £100s/yr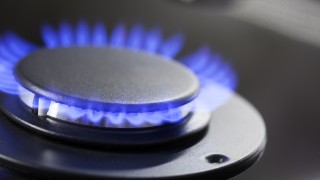 Energy bills will fall by a typical £84/year for 11 million households in October, regulator Ofgem revealed this morning – but most people can still save over £250/yr by switching supplier.
The drop is down to Ofgem lowering the price cap on standard and default tariffs from £1,126/yr for a typical user, to £1,042/yr. These tariffs are typically the most expensive ones – and if you've not switched in the last year, it's likely you're on one.
For the average household, this drop means bills are set to fall by £84/yr from Thursday 1 October – with many suppliers likely to price their standard and default tariffs within just a few pounds of the new level.
According to the regulator, the fall in the price cap is due to a sharp drop in wholesale energy prices (what suppliers pay for gas and electricity), mainly down to reduced demand for energy during lockdown.
The new cap level isn't the maximum anyone will pay, though. The price cap sets a limit on the rates you pay for each unit of gas and electricity, so if you use more, you'll pay more.
However, don't be fooled – the current cheapest energy deal is £250+/yr less than the new cap on typical use. But act soon. In recent months we've seen the prices of the cheapest energy deals for switchers creeping up, so now's the time to do a Cheap Energy Club comparison and lock in a cheap fix.
If you have switched recently, it's likely this won't affect you, as prices are only capped on expensive standard variable tariffs that you're automatically rolled on to when a fixed deal ends, or you move home.
Ofgem has also announced a £95/yr reduction to the cap from Thursday 1 October for four million households on prepay tariffs – from £1,164/yr to £1,070/yr for a typical household.
See how much more you could save on your energy bills by doing a quick full-market comparison via our free Cheap Energy Club.
"Don't just sit back and pay these rip-off rates"
Guy Anker, deputy editor of MoneySavingExpert.com, said: "It's important this price cut doesn't lull people into a false sense of security that they're paying a good price for their energy. The 11 million households on a standard tariff are almost certainly massively overpaying now, and will continue to massively overpay even after the cut.

"The cheapest deals on the market are an average £250+/year cheaper than the new standard rates, and as we're using more energy than usual as we're at home more, it's a key bill to sort out now. So don't just sit back and pay these rip-off rates – see if you can switch to a cheaper deal now.
"And remember, no one needs to visit your home (unless you want a smart meter) and you won't be left without gas or electricity. All that changes is price and who bills you for your energy."
How does the price cap work?
The price cap sets a limit on the maximum amount suppliers can charge for each unit of gas and electricity you use, and sets a maximum daily standing charge (what you pay to have your home connected to the grid).
Currently, someone who uses a typical amount of energy on a standard or default tariff pays a maximum of £1,126/yr on average, but that is set to fall to £1,042/yr from Thursday 1 October.
As the cap limits the price providers can charge for each unit of gas and electricity, if you use more energy, you'll pay more; use less and you'll pay less.
The price cap is reviewed twice a year, with changes coming into effect in April and October. It's set to remain in place at least until the end of this year, with Ofgem to recommend on an annual basis if it should continue, up to 2023.
It's now recommending that the cap is extended until at least the end of 2021 for both standard and prepayment tariffs, with the Secretary of State for Business, Energy and Industrial Strategy to make the final decision on any extension.
While your rates will fall from October if you're on a standard or default tariff, your provider may not cut your direct debit immediately. And of course, if you do use more energy than usual, what you pay will reflect this.
You could still save £250+/yr by switching
Switching suppliers will save you £100s/yr more than relying on price cap cuts. And if you're on one of these capped tariffs, you can't be charged exit fees, so you're free to switch away at any time. Average savings of £250+/yr are possible.
And with the cheapest deals for switchers creeping up in recent months, now's the time to grab a cheap fix, which lets you lock in today's rates (not the price, that changes with use).
You can use our Cheap Energy Club to compare the whole of the market or use our big name filter if you just want a deal from a name you know.
As we don't yet know how suppliers will change their prices under the new level of the cap, the savings you see when you compare will be slightly overestimated as they are based on the current cap. But don't let that put you off – you can still save.
Why are prices falling?
According to Ofgem, the reduction in the cap is largely down to a sharp decrease in wholesale gas prices since the cap was last updated in February.
It said that the coronavirus crisis depressed energy demand, although wholesale gas prices have started to recover since hitting 20-year lows in the spring.
What does Ofgem say?
Ofgem chief executive Jonathan Brearley said: "Millions of households, many of whom face financial hardship due to the Covid-19 crisis, will see big savings on their energy bills this winter when the level of the cap is reduced.
"They can also reduce their energy bills further by shopping around for a better deal. Ofgem will continue to protect consumers in the difficult months ahead as we work with industry and Government to build a greener, fairer energy market."
For all the latest deals, guides and loopholes simply sign up today – it's spam-free!