TalkTalk customers wrongly charged late fees after taking coronavirus payment holidays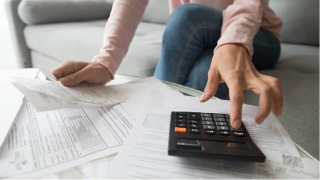 TalkTalk has charged about 2,000 customers fees for late payment even though it had agreed they could take a payment holiday because they were struggling financially due to the coronavirus crisis, MoneySavingExpert can reveal.
Earlier this year, TalkTalk agreed to offer free 30-day payment holidays to customers struggling to pay their bills due to the coronavirus crisis. With these, customers can avoid paying anything for the 30-day period, and then set up a payment plan to pay off the amount owed in future months.
But some who took this option told MoneySavingExpert.com they were wrongly charged late fees of £12.50 each, despite having agreed a payment extension. TalkTalk has now apologised and says all affected customers have been reimbursed.
See our Coronavirus Finance & Bills guide for more info on the help available for paying your bills during the pandemic, including payment holidays.
I'm a TalkTalk customer – what can I do?
TalkTalk says all customers who were incorrectly charged payment fees – about 2,000 in total – should now have had the money returned, so you shouldn't need to do anything. It also says those affected should still have been able to use their service after initially being charged a late payment fee.
But if you think you've been incorrectly charged a late fee, check whether you have in fact been reimbursed. If you haven't, you can contact TalkTalk using its live chat or phone 0345 172 0088, though be aware that customers with accessibility needs are being prioritised on the phone lines at the moment.
While TalkTalk isn't officially giving any extra compensation to those affected by the error, if you've been wrongly charged a fee and aren't happy with the service you've received, you can also make a complaint using the details above.
TalkTalk insists there won't have been any impact on customers' credit scores, but if you do notice anything unusual as a result of this mistake, again, you should contact TalkTalk (and let us know at news@moneysavingexpert.com).
What does TalkTalk say?
A TalkTalk spokesperson said: "We made a clear commitment during the recent pandemic to treat our customers with compassion and kindness. At the time, we agreed to offer a 30-day payment extension for customers who informed us they were struggling to pay due to Covid-19.
"A small number of customers were charged a late payment fee in error, for which we sincerely apologise. These customers will all be reimbursed and we have put additional controls in place to ensure this does not happen again."
For all the latest deals, guides and loopholes simply sign up today – it's spam-free!
Have your say
This is an open discussion and the comments do not represent the views of MSE. We want everyone to enjoy using our site but spam, bullying and offensive comments will not be tolerated. Posts may be deleted and repeat offenders blocked at our discretion. Please contact fbteam@moneysavingexpert.com if you wish to report any comments.
Update: We are aware that some users may currently be having issues seeing the comments and we're working on it.