Confusion over Klarna direct debits after shoppers miss out on new Xbox pre-orders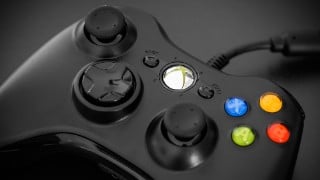 Shoppers trying to preorder the new Xbox All Access bundle have been left angry and confused after being credit-checked by finance provider Klarna and told they'd had a direct debit set up, even though retailers had run out of stock. Klarna insists no one will be left paying for an Xbox they don't actually get though – we've full info on what's happened and what to do if you're affected below.
The pre-order window for the Xbox All Access bundle opened on Tuesday (22 September), with shoppers in the UK able to place orders through Game or Smyths Toys and pay by taking out a credit agreement with Klarna. But high demand for the bundle, which offers a new Xbox Series X or Xbox Series S console plus 24 months of gaming subscription service Xbox Game Pass Ultimate, meant some customers couldn't complete their orders.

Now many are reporting getting emails from Klarna saying a direct debit has been set up to pay for their order, even though they weren't able to complete it or haven't received confirmation that it was successful. And some are concerned about their credit score, as those who apply for Klarna financing are subject to hard credit checks and some will have been credit-checked even though they ended up being told there was no stock.
Klarna has apologised to customers and insists no one will be left paying for an item they haven't managed to purchase – it says it's working with retailers to "ensure a satisfactory outcome" for those affected.
Update 9pm Wednesday 23 September: This story has been updated, as Klarna has corrected some of the information it originally gave us – it now says affected customers don't yet have a credit agreement in place, as this does not happen until goods are shipped, and that while customers have been told direct debits have been set up, none have actually been set up so far. We're continuing to follow the story and will update it if we get new info.
For more help on your rights and protection when buying online, see our Consumer Rights guide.
'Am I going to have money taken for nothing?'
Klarna says the issue arose when retailers had to abruptly turn off online ordering of the consoles, because their stocks had been used up. At the time, some shoppers were partway through their Klarna credit applications – meaning that by the time they had applied for a credit agreement, they were no longer able to complete their orders.
Klarna hasn't been able to tell us how many people have been affected by the issue, but in the last 24 hours we've seen at least 25 reports on social media from people who say they had a problem ordering and are confused about whether they'll be charged or left with a mark on their credit file. Here are a few:
How does Klarna work?
Klarna is best known for providing buy-now-pay-later finance, where customers make a purchase and then pay for it either 30 days later or through short-term instalments. For more on this, see What is buy now, pay later?
But in this case, customers pre-ordering the Xbox All Access bundle were taking out Klarna's financing option, which works differently.
If you sign up to Klarna's financing then you're taking out a credit agreement, which works a bit like a credit card, and you pay off the amount borrowed by monthly direct debit over a certain period. In this case, customers pay over 24 months, and have access to Xbox's Game Pass Ultimate during this time (in addition to getting a new Xbox console).
Unlike with Klarna's buy-now-pay-later products, with financing there can sometimes be an associated interest rate, but it depends on the product and retailer, and in this case the financing offered was at 0% interest. Crucially, you'll also undergo a hard credit check – one which is recorded on your file and is visible to other lenders – before you can take out a credit agreement.
What will happen if my Xbox order didn't go through?
Here's what we know so far:
If you've been told you've had a direct debit set up, Klarna says you'll either receive the Xbox bundle or the direct debit will be cancelled. Klarna insists no one will be left paying for a product they didn't receive. (It also now says that no one has actually had a direct debit set up yet, though it originally told us otherwise.)

However, many customers are still confused about whether their orders will be honoured by the retailer they bought the Xbox bundle from. We've asked Smyths Toys and Game whether they'll be honouring unsuccessful orders where customers have had a Klarna account and direct debit set up, and will update this story when we hear back.

Klarna says it's working with retailers to find a solution for customers, and expects retailers to contact affected customers to check if they want to continue with their order or cancel.

You'll have undergone a hard credit check if you made a Klarna application – but if you don't get your Xbox, you can contact Klarna and ask for it to be removed from your file. Klarna says that when it receives applications for its financing products, it performs a hard credit check – which is visible to other lenders on your file. (For more on what this can mean, see our Credit Scores guide.)

If you made lots of applications while trying to order your Xbox – which Klarna says may have happened in some cases due to "website issues" – Klarna says it will have made one initial hard credit check and that any subsequent searches will have been "soft" checks, which aren't visible to lenders.

If you think multiple hard credit checks have been recorded on your file, or if your order was unsuccessful and you don't think you should have been credit-checked at all, you can contact Klarna directly by using its in-app chat, calling 0808 189 3333 or emailing customer@klarna.co.uk. Klarna says it will work to have any hard checks removed "where appropriate".
What does Klarna say?
A statement from Klarna's UK lead Alex Marsh, posted on its website, says: "We recognise this has been a frustrating experience for many of our consumers. Please rest assured that we are working hard with our retailers and we are extremely sorry for any inconvenience or distress this may have caused. If any of our customers are concerned, we encourage them to please contact our customer service teams."
We've contacted Game and Smyths Toys, and will update this story when we hear back.
Get Our Free Money Tips Email!
For all the latest deals, guides and loopholes - join the 12m who get it. Don't miss out
Have your say
This is an open discussion and the comments do not represent the views of MSE. We want everyone to enjoy using our site but spam, bullying and offensive comments will not be tolerated. Posts may be deleted and repeat offenders blocked at our discretion. Please contact fbteam@moneysavingexpert.com if you wish to report any comments.