Premier Inn WILL now consider refunds for bookings hit by local lockdown travel restrictions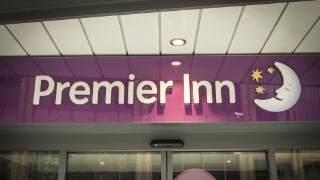 Premier Inn has said it will consider refunding customers who are unable to stay in hotels due to local lockdown travel restrictions – days after MoneySavingExpert.com revealed some with less flexible bookings had been denied refunds.
Local lockdowns have been implemented across large parts of the UK in a bid to limit the spread of coronavirus. While you can still go to local lockdown areas of England and Scotland (though you'll need to obey the extra restrictions while you're there), in Wales the restrictions are more stringent, and holidaying or making a non-essential visit to an affected area is currently against the law.
Last week, we reported a number of complaints from Premier Inn customers who'd been refused refunds for hotel stays in parts of Wales which are under lockdown, because their bookings didn't allow for cancellation close to the booking date. The hotel chain told us some customers wouldn't be given a full refund in this scenario and would instead only be able to move their booking to a different date without paying an amendment fee.
But Premier Inn has now updated its website to say: "In the event the Government introduces stricter lockdown measures which makes it illegal to stay at the hotel you've booked, we will consider refunds on a case-by-case basis".
Premier Inn denies that this change amounts to a U-turn, and insists it has always considered refunds on a case-by-case basis. However, the hotel chain also says that it keeps its policies under constant review, and will remain "agile" as it responds to changing restrictions.
For full help if your holiday plans have been hit by the pandemic, see Coronavirus Travel Rights.
I've booked to stay in a Premier Inn under local lockdown – can I get a refund?
If you've a Premier Inn booking, it's first worth checking whether the T&Cs allow you to cancel and get a refund anyway, no matter where you're booked to stay. Here the rules simply depend on your booking type:
Flex bookings let you cancel and get a refund until 1pm on the day of arrival.
Semi-Flex bookings let you cancel up to three days before your trip.
Advance bookings let you cancel up to 28 days before your trip.
Standard bookings only let you cancel within 24 hours of making the booking. However, Premier Inn says that since the start of the pandemic it's upgraded all Standard bookings to Advance ones in order to give customers more flexibility.
If you can't cancel under these rules, then your chances of a refund depend on which area you're due to go to:
Booked to travel to part of Wales in local lockdown? Holiday stays are banned, so you can't go – and Premier Inn now says it will "consider" paying out refunds. It's told us where lockdown laws make visits illegal – which applies to large parts of the country, including Cardiff and Swansea – it will decide on whether to pay out refunds on a case-by-case basis. A spokesperson told us: "One example of a case when we would consider a refund is if the guest booked to stay in Wales before the latest restrictions making it illegal to travel for leisure purposes were in place."

We've already seen one example of a customer getting a refund in this scenario. Joe tweeted initially saying: "Premier Inn are still refusing to offer a refund for our holiday next week in Cardiff despite only being open to business guests due to local lockdown". But he later added: "Scrap that. Premier Inn have just called back and now offered a full refund... hoping other customers are as successful." Let us know how you've got on at news@moneysavingexpert.com.

It's worth noting that the Competition and Markets Authority (CMA) says that for most consumer contracts, it would expect firms to pay out a full refund if a customer is prevented from using a service. And while it won't comment on specific cases, it told us that if a new lockdown law prevents a contract from being performed, for example because performing the contract would put a customer in breach of the law, its view is that the customer should get a full refund.

So while you should be able to get a full refund, if you can't, it's worth fighting for it. For what you can try in this situation, see what to try if Premier Inn won't refund you.


Booked to travel to part of England or Scotland in local lockdown? You CAN still go – so refund rights simply depend on your booking's T&Cs. Here nothing has changed as far as Premier Inn customers are concerned.

You can still stay in a hotel in English and Scottish areas in local lockdown, as long as you're not sharing a room with people outside of your support bubble (and your hotel may be subject to tighter restrictions). As a result, whether or not you'll be able to get a refund from Premier Inn will likely depend on the type of booking you have with it (see above) – though if you want to cancel your booking anyway, it's still worth speaking to Premier Inn and asking if it'll consider a refund.
There aren't currently any local lockdown restrictions in Northern Ireland.
For all the latest deals, guides and loopholes simply sign up today – it's spam-free!
Join the MSE Forum discussion