State pensions set to be boosted by 2.5% under triple lock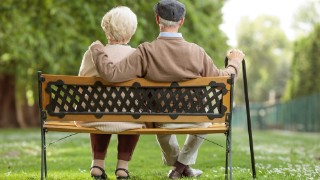 State pensions are expected to rise by 2.5% next April under the 'triple lock' guarantee – meaning an increase of about £230/year for those receiving the new state pension in full.
The triple lock guarantee is a commitment from the Government that the state pension will increase each year in line with inflation, average earnings or 2.5% – whichever is highest.
Today it was announced that the Consumer Prices Index (CPI) inflation measure was 0.5% for September 2020 – and with both inflation and changes to average earnings well below 2.5%, the 2.5% figure will likely be used to calculate this year's state pension rise.
It's worth noting that the triple lock is a Government commitment, rather than a requirement, and the Chancellor hasn't yet announced how much the state pension will rise by – though it's expected to be confirmed as 2.5%.

The future of the triple lock has been questioned recently, especially as any economic downturn due to the coronavirus pandemic could lead to a bigger disparity between increases to the state pension and to wages and other benefits.
See our State Pension guide for more info on what you could be entitled to.
How much are state pensions set to rise by?
Assuming the 2.5% increase is confirmed as expected, here's how the state pension will increase:
For those who reached state pension age BEFORE 6 April 2016, the maximum basic weekly payment (excluding any additional payments) will rise by £3.40, from £134.25 to £137.65 – a yearly increase of £176.80.



For those who reached state pension age ON OR AFTER 6 April 2016,

the maximum weekly payment will increase by £4.40, from £175.20 to £179.60 – a yearly increase of £228.80.
For all the latest deals, guides and loopholes simply sign up today – it's spam-free!