M&S Bank to close all current accounts in August and shut in-store bank branches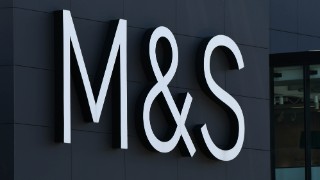 M&S Bank has announced it is closing all of its current accounts this summer, in a shock move which will also result in it shutting all 29 of its in-store bank branches. But credit card, loans and insurance customers aren't affected – we've full info on what's changing and what you need to do below.

The following types of account will all close in August, although an exact date for this has yet to be set:
M&S Current Account
M&S Premium Current Account
M&S Premium Current Account with insurance
Monthly Saver accounts linked to current accounts
The bank's said the move is due to customers switching to online banking, during the last year in particular. M&S Bank has three million customers in total – it wouldn't give us a figure for how many have current accounts, but it's understood to be 10,000s or 100,000s.
For full help on picking a bank account, including our current top picks, see our Best Bank Accounts guide.
You'll need to switch or close your account by August
If you're an M&S Bank customer, it says you don't need to do anything immediately – you can continue to use your account as normal until August. It says all current account customers and regular branch users will be contacted with more info in May.
Ultimately though, you'll need to do one of two things before the August deadline:
Switch to a new provider. You can use the Current Account Switch Service (CASS) to switch to an existing current account you have or to a new current account. This will ensure all your direct debits, standing orders and incoming payments are moved over to your new account. Once you switch, your M&S current account will automatically close.

See our Best Bank Accounts guide for the current best buys, including those which offer switching incentives. Currently HSBC and First Direct offer switch bonuses of £125 and £100 respectively. While M&S Bank is part of the same banking group as HSBC and First Direct, you can get these bonuses so long as you opened your M&S account prior to 1 January 2018 (as well as needing to meet other switching criteria). Alternatively, Virgin Money offers 12 free bottles from Virgin Wines plus £50 for charity.

You can switch if you've an overdraft, but it depends on whether your new provider will accept your application. If it won't, contact M&S on 0345 900 0900 to discuss your options – the bank says help offered will vary on a case-by-case basis although it could include a repayment plan, for example. See Top Accounts if You're Overdrawn for more help.


Close your account. In order to close your account you'll need to have a zero balance, so if your account's in credit you'll need to withdraw the funds first. Once your account's empty, you can close your account now via the M&S website, where you'll be asked to fill in its closure form, or you can just wait until August when M&S Bank will automatically close the account and write to you to confirm this.

Remember, when your account's closed any regular payments will be automatically cancelled, so make sure anyone you make payments to or receive them from has your new banking details.

If your account has an overdraft, you'll need to clear this first. If you can't, contact M&S on 0345 900 0900 to discuss your options – the bank says help offered will vary on a case-by-case basis although it could include a repayment plan, for example.

If you have money in your account and don't do anything, then in August your account will be frozen. This means you won't be able to access your funds any longer (though you'll still be able to view your account on internet banking or via the app). If this happens, you'll need to contact M&S to either arrange a transfer of your balance to another bank account or for a cheque to be sent in the post.
M&S also warns those with its Premium Current Account not to close or switch it until April if you're keen to make use of perks, such as hot drinks vouchers worth £132 a year for use in the M&S Café and vouchers worth £40 a year to spend on clothing and homeware. The bank says it's still finalising how to give customers access to these benefits when accounts close for good, and says it expects to have an update next month.
What to watch out for when your account's closed
The M&S Bank website has full info on how account closures will work, but there are a few key points to watch out for:
You may still be charged interest and other fees you owe after your account's closed. M&S Bank says if interest and charges haven't been applied by the time the account's closed, it'll contact you to let you know the amount owed and that you'll need to repay it.


Your online statements won't be available after the account's closed. So print off or download any statements you may need.


You'll be emailed your transaction history going back five years once the account has closed. But you need to tell M&S Bank if your email address has changed. You can also request your transaction history for accounts closed within the previous five years if you need it.


Insurance cover provided with premium accounts will end when accounts close. If you've got an M&S Premium Current Account that comes with travel insurance, this cover will end when your account closes. However, M&S says it is working on a solution to continue to provide this cover without requiring customers to take out a new, standalone policy - it says more info will be available soon. If you need to arrange alternative travel insurance in the meantime, see our Cheap Travel Insurance guide for the best buys.
Interest on your Monthly Saver will be paid for the full 12-month term
If you had M&S Bank's Monthly Saver linked to your current account and it closes before maturity, the bank says it'll automatically assume a maximum contribution of £250 has been made in each remaining month to calculate your interest. This will still apply if you close your account before August.
At the point of the current account closure, the Monthly Saver will be closed automatically and the balance plus interest (accrued and projected), will be transferred to your current account.
Insurance, loan and credit card customers AREN'T affected
The shake-up only impacts current account customers and those with M&S Bank's linked Monthly Saver. This means customers with the following products are not affected:
Credit cards
Loans
Insurance products
Savings other than the Monthly Saver linked to current accounts
Travel money service (M&S Bank's 100 travel bureaux will remain)

For all the latest deals, guides and loopholes simply sign up today - it's spam free!
MSE Forum
Join the MSE Forum discussion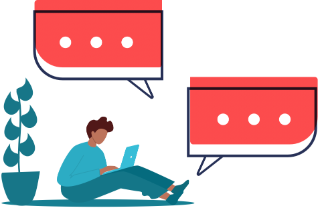 Have your say
This is an open discussion and the comments do not represent the views of MSE. We want everyone to enjoy using our site but spam, bullying and offensive comments will not be tolerated. Posts may be deleted and repeat offenders blocked at our discretion. Please contact fbteam@moneysavingexpert.com if you wish to report any comments.