O2 to increase pay-monthly bills by 1.4% from April - what you need to know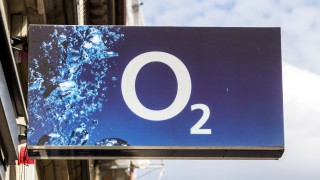 O2 customers will be hit with price hikes of 1.4% from their April bills, the telecoms provider has confirmed. It is writing to affected customers to inform them of the increase this week. But you won't be able to cancel penalty-free unless you're out of contract as these rises are written into contracts. Here's what's happening.
O2 pay-monthly customers, including those on Sim-only and mobile broadband plans, will see the following prices rises:
Signed up to your current contract since 23 January 2014? Prices will rise by 1.4%: Note, that if you have an O2 Refresh contract, which splits your bill into separate airtime and phone costs, you'll only see an increase on the airtime part of your bill. O2 says the increase on its most popular Refresh plan is 36p a month.

This increase is written into O2's contracts, which say prices can rise each year in line with January's retail prices index (RPI) measure of inflation (as announced in February as 1.4%). O2 had previously told us it couldn't confirm the increases until customers were told – despite the inflation figure having already been published - but it's now confirmed the hike.


Signed up to your current contract before 23 January 2014? Prices won't rise. There's also no price change for pay-as-you-go (PAYG) customers.
We've asked O2 how many customers this change will impact and we'll update this story when we know more. If your bill is about to rocket and you can't or don't want to leave, read our How to Haggle guide for top tips on how to negotiate prices down. If you're out of contract, use our Cheap Mobile Finder tool to find the best deal.
If you're out of contract use this as a trigger to check if it's worth switching

Out-of-contract customers, who are likely to be paying over the odds anyway, can leave free of charge at any point by giving 30 days' notice. Benchmark prices elsewhere and switch if you can get a cheaper deal.
Use our Cheap Mobile Finder tool to find the best deal for you or you could haggle with O2 to see if it'll match or beat a deal you've found elsewhere. See our Haggling with Service Providers guide for some top tips on what to do.
Other mobile providers are also hiking prices - and in some cases by a lot more
The news from O2 follows similar moves by other providers, although they're implementing much larger increases for some customers. For example:
We've asked O2 if it plans to increase prices by these similar amounts, which are all based on an inflation plus 3.9 percentage point calculation, next year and we'll update this story when we know more.
For all the latest deals, guides and loopholes simply sign up today – it's spam-free!
Have your say
This is an open discussion and the comments do not represent the views of MSE. We want everyone to enjoy using our site but spam, bullying and offensive comments will not be tolerated. Posts may be deleted and repeat offenders blocked at our discretion. Please contact fbteam@moneysavingexpert.com if you wish to report any comments.
Update: We are aware that some users may currently be having issues seeing the comments and we're working on it.