Barclaycard unexpectedly cuts credit limits by £1,000s – what to do if you're affected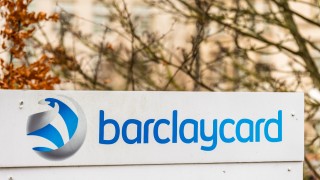 Barclaycard is to slash many customers' credit card spending limits from the end of May, with one MoneySaver reporting a £16,000 cut even though she says she's never missed a payment and has been a customer for some 15 years. It could leave people without the funds to pay for large, planned expenses.
We've heard from a number of MoneySavers who have received letters telling them their limits are being reduced, despite always sticking to their cards' repayment terms. And we saw dozens of complaints on social media the day before publishing this story on Friday (16 April), as well as a raft of reports in the MSE Forum and on online feedback site Trustpilot.
Barclaycard hasn't officially confirmed how many customers are affected but it's told some on social media that it's over 100,000 people. The lender also hasn't given a specific explanation for why it has taken action now, saying only that it continually monitors and adjusts credit limits to ensure customers "are not borrowing more than they can comfortably afford". If your limit is being cut, you'll be written to by the lender.
A credit limit is the maximum amount a lender is prepared to lend to you on a card. For more info on how credit limits work and what to do if yours has unexpectedly dropped, see our Credit limit too low? guide.
'Barclaycard just cut my limit by 98% – I always cleared the card every month'
We've seen lots of complaints about this in the last couple of days, and had dozens of reports from MoneySavers via email, for example:
I received a letter saying my credit limit was being cut from £17,000 to £250. I have never not made a minimum payment and have had the account for about 15 years. I have, if anything, increased not reduced [my income] in the last year... I tend to use the card for large purchases, such as a new bathroom or major home appliances, so a £250 limit is useless.
I received a letter from Barclaycard out of the blue saying it was going to slash my current limit of £13,000 to £850. I have been with Barclaycard for over 30 years and was planning on using the card to pay for a large purchase later in the year. My circumstances haven't recently changed – I'm working, and have a current account and savings with Barclays.
Here are just a few of the reports we've seen on social media:

Unhappy with your new limit? You can ask for it to be reviewed
Having a lower credit limit isn't necessarily a bad thing – in some cases it could reduce the risk of you spending more than you can afford. So before taking further action, it's worth questioning whether you really need a higher limit, and making sure you're only borrowing what you can comfortably pay back.
Some Barclaycard customers have reported being given limits lower than their current spending but Barclaycard says if this is still the case by the end of May it won't reduce people's limits to below their current balance and will ensure they have "sufficient headroom". However, it told us it would continue to review customers' credit limits periodically, so the amount you're able to borrow could still fall in future.
Barclaycard has confirmed it doesn't charge a fee when customers go over their limit but this may affect your ability to get credit in future. There are also less-obvious reasons why your creditworthiness may take a hit. For example, if you're left with little or no available credit after the cut, including across any other credit accounts you may have, this could be seen as a red flag that you need extra cash, making it more difficult to get credit elsewhere.
If you're confident you can afford to borrow more and don't understand why your limit has been cut, you can ask for your new limit to be reviewed. You will have to provide evidence of your income. Follow the instructions in your letter.
Regardless of how Barclaycard has treated you, use this as a trigger to consider applying for a different credit card. If you always repay your card in full every month, see our Credit Card Rewards guide to check if you can earn rewards or cashback on spending.

If you need a card to help you borrow cheaply, other lenders currently offer interest-free spending for up to 21 months. See full help and top picks in our 0% Credit Cards guide – though ONLY do this if you're sure you can afford it and it's for a needed, planned, affordable one-off purchase (eg, replacing a broken fridge). For those who need to transfer their debts to a 0% card, see our Balance Transfer Credit Cards guide.
Check which credit cards you're most likely to be accepted for – without it harming your credit score – using our Credit Card Eligibility Calculator.
Think your credit limit was set higher than you could afford? You can complain
When setting a credit limit, lenders are required to assess whether borrowers can afford to repay that amount. And last year Barclaycard apologised to customers after an internal review found it "did not always meet the expected standards for assessing a customer's situation" when setting credit limits and some may have been set too high.
Barclaycard says the latest changes to credit limits aren't connected to last year's review. But it's worth noting that after that review, thousands of Barclaycard customers were given rebates of £230 on average for interest, fees and charges they ran up while their limit may have been too high.
So if you believe your limit was set higher than you could afford, and your financial situation has got significantly worse as a result, you can complain to Barclaycard and, if necessary, escalate your complaint to the Financial Ombudsman – see full help in our Financial Ombudsman guide.
What does Barclaycard say?
A Barclaycard spokesperson said: "We have a duty of care to our customers to make sure their credit limits are affordable so that they are able to manage their borrowing effectively. To make an affordability assessment, we review our customers' finances across their full lending portfolio to ensure we are lending responsibly and that they are not borrowing more than they can comfortably afford.
"More broadly, we've made a number of improvements to our credit cards over the past 12 months. These include the removal of over-limit fees, and 'grace days' for customers who miss a payment, which gives them an extra five days to make a payment before we charge a late payment fee."
For all the latest deals, guides and loopholes simply sign up today – it's spam-free!
Join the MSE Forum discussion