Lloyds to introduce up to £28/mth fee for customers with 'free' access to its Gold, Platinum and Premier packaged bank accounts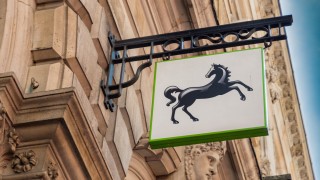 Lloyds Gold, Platinum and Premier packaged bank account holders who use the services for free will have to pay between £15 and £28 to keep their accounts from October. For some, this fee will be taken automatically, so you need to act before 1 September if you don't want to pay.
The three accounts come with a host of benefits, including travel and mobile insurance and breakdown cover. But Lloyds has written to thousands of customers to tell them that from 1 September they'll either be downgraded to its free Classic account, which doesn't come with any of the insurance add-ons, or they'll be charged a monthly fee from October to keep their existing perks. The action taken depends on whether you're a regular user of the accounts' services - see below for more.
The move impacts customers who took out these accounts before 2005 and who benefit from an offer that sees their monthly fee waived provided they keep a certain amount of money in the account each month. This threshold is typically £1,500/mth to £2,000/mth on the Gold account with the Platinum and Premier accounts having higher balances still, although the exact threshold varies by customer.
You can read our Top packaged bank accounts guide for the current best buys and our Reclaim packaged bank account fees guide if you think your account was mis-sold to you.
Some will have accounts downgraded while others will automatically be opted into paying a monthly fee
Lloyds says it will write to all affected customers about the shake-up with the vast majority receiving at least two months' notice. It wouldn't tell us how many customers are impacted but it's thought thousands will be automatically opted into paying the monthly fee.
MoneySavingExpert.com has seen a handful of emails, plus a number of comments on our Forum from Lloyds customers who've held their accounts for over a decade and who are unhappy about the move. Here's what's happening:
If Lloyds has identified you're not benefitting from the packaged account benefits you'll be automatically downgraded to its free Classic account unless you opt to keep the paid-for Gold, Platinum or Premier versions before 1 September. Lloyds says it has identified a number of customers who it feels no longer benefit from the services the accounts offer, for example people who no longer meet the eligibility criteria for travel insurance.

It says it is writing to these customers to tell them it will automatically downgrade them to a Classic account, unless they opt out and choose to keep their account and pay the fee. You've got until 1 September to tell Lloyds you want to keep the account. If you keep the account you can still close it or switch after 1 September but you'll have to pay the fee for any months used from October onwards.


If Lloyds believes you do use the perks then you'll be automatically charged the monthly fee from October unless you switch or close your account before 1 September. You can close your account online, by calling Lloyds on the number on the letter you'll be sent about the changes, or by visiting your local branch. Alternatively, you can switch account using the Current Account Switch Service.

Again, if you miss the deadline to close or switch your account you can still do so after 1 September but you'll have to pay the fee for any months used from October onwards.
These accounts will now cost up to £28/mth, so use this as an opportunity to check if you can switch and save
Here's how much the accounts will cost from October:
Gold account - £14.95/mth. Note that this account closed to new joiners in 2013.
Platinum account - £21/mth. This account is still available to new customers at the same price.
Premier account - £28/mth. Again, this account closed to new joiners in 2013.
If you're unhappy about the shake-up and don't want to pay the fee, check if you can switch and save by moving to a new packaged bank account. Our top picks currently start from £13/mth with Nationwide, which includes family mobile phone cover, worldwide family travel insurance (maximum age 69) and UK and European breakdown cover for account holders. See our Top Packaged Bank Accounts guide for more info.
Alternatively, if you no longer use the perks of your paid-for packaged account or if you can get the perks separately for less, you may want to consider getting a regular bank account instead that doesn't charge a monthly fee to hold it. See our Best Bank Accounts guide for the top picks, which includes a £125 switching bonus from HSBC.
If you're unhappy about the move it may also be worth complaining, although there's no guarantee you'll be able to keep your perks for free. Lloyds says complaints will be dealt with on a case-by-case basis. If you're unhappy with the response you get from Lloyds or you don't get one within eight weeks, you can take your complaint to the free Financial Ombudsman Service but again, there are no guarantees.
TSB started charging 'free' Gold, Platinum and Premier account holders earlier this year too
TSB also provides Gold, Platinum and Premier packaged accounts to customers who moved across when the bank split from Lloyds in 2013.
Like Lloyds, it too continued to waive account fees for certain customers but this perk was axed for Platinum and Premier customers in February 2021 and for Gold customers in May 2021. Gold customers now pay £15/mth, Platinum users £20/mth and Premier customers £25/mth. Unlike Lloyds, TSB does not offer any of these accounts to new customers.
What do Lloyds and TSB say?
A Lloyds Bank spokesperson said: "To ensure that we can continue to offer good value for money to all customers for the benefits they receive, everyone will pay the same amount for packaged account benefits from September."

A TSB spokesperson added: "We made these changes so that it continues to be sustainable for us to provide these accounts."

For all the latest deals, guides and loopholes simply sign up today – it's spam-free!
Join the MSE Forum discussion