Millions of BT landline customers could be in line for up to £500 if a new class action case is successful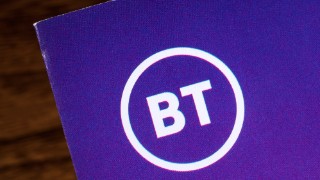 BT is facing a £600 million class action case after it's been claimed some 2.3 million customers have been overcharged for their landline since October 2015. The bid has been approved by the Competition Appeal Tribunal (CAT) and the case will now proceed to a full trial, although BT "strongly" denies the claims.

Update: 9 May 2022: BT's appeal calling for proceedings to be on an "opt-in" basis, meaning all 2.3 million class members would have to be contacted and signed up to the claim before it could proceed, was rejected by the Competition Appeal Tribunal on 6 May 2022. The appeal had been given the green light to go-ahead on 18 November 2021.

Justin Le Patourel, founder of action group 'Collective Action on Land Lines' (Call), has been given permission by the CAT to bring forward the case, which centres around an old investigation by telecoms regulator Ofcom. In 2016, BT agreed to reduce its landline prices by £7/month following Ofcom concerns that some customers, often elderly or vulnerable, were getting poor value for money.
Despite BT decreasing the prices, Le Patourel believes the company owes compensation for the past alleged overpayments.
Mishcon de Reya, the law firm working on Le Patourel's behalf, argues that customers could be in line for payments of up to £500 each if the case is successful. But it's still early days and there's no indication as to how long it will take for a verdict to be reached. An initial hearing will take place on Tuesday 19 October.
See our Broadband and TV guides for help finding the best deals.
Millions of BT customers are expected to be covered by the class action
The class action will cover the following BT customers:
'Voice-only' customers who had a BT landline service between October 2015 and April 2018, but did not receive a broadband service from BT or any other provider.


'Split-purchase' customers who had BT landline services alongside a broadband service from any provider at any time between October 2015 and now, but did not 'bundle' the services together into a single, discounted package.
All affected customers will be automatically represented and do not need to take any steps to join the action, although you can actively opt out if you would prefer to do so – info on how to do this will be published later down the line.
Le Patourel said: "We believe that BT has been overcharging millions of its most loyal customers for years. We are thrilled that this decision will bring us one step closer to putting right this injustice."
What does BT say?
A BT spokesperson said: "We strongly disagree with the speculative claim being brought against us and will consider all available options... We take our responsibilities to customers very seriously and will defend ourselves against any claim that suggests otherwise."
For all the latest deals, guides and loopholes simply sign up today – it's spam-free!
Join the MSE Forum discussion