People's Energy and Utility Point the latest energy suppliers to cease trading – here's everything you need to know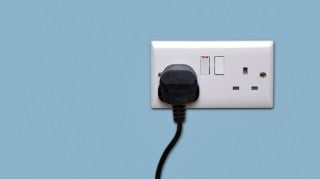 Energy suppliers People's Energy and Utility Point have both ceased trading today, affecting more than half a million households. If you're with either firm, your energy supply will continue and credit balances are protected. But DON'T switch now – sit tight and wait until your new supplier has contacted you.
Update: Monday 20 September 2021: Ofgem has appointed EDF Energy to take on Utility Point's customers and British Gas to take on People Energy's customers. If you're with Utility Point or People's Energy, your current tariff will end and you'll be moved onto a new tariff – which is priced at the same rate as EDF's and British Gas's standard variable tariff.

Your new supplier will be in touch in the coming days about your new tariff. If you want to switch, regulator Ofgem is advising customers to wait until the new supplier has been in touch to let them know the transfer has completed. Once it has, you can switch away penalty-free.
We've analysis of the new deals and customer service for all firms that have gone bust recently, in our Energy firm gone bust? How your new deal compares news story.
Households supplied by People's Energy, which has about 350,000 customers, and Utility Point, which has 220,000 customers, will be transferred to a new supplier, which is yet to be announced. In the meantime, your supply will continue as normal and energy regulator Ofgem says any credit balances will be protected.
Ofgem will now start the process of choosing new suppliers to take on both firms' customers. Once it appoints a new supplier, you'll be contacted about transferring your account over and told what happens next. Once your new supplier contacts you, you can switch away, so it's worth checking you're on the best possible deal then – use our free Cheap Energy Club to see if you can save.
It comes after two other suppliers announced they were ceasing to trade last week, with both PFP Energy and MoneyPlus Energy exiting the market, affecting nearly 90,000 customers.
This is unprecedented times for the energy market, with wholesale energy prices (what firms pay) hitting record highs.

'Energy wholesale prices are sky high right now, the highest for decades'
Martin Lewis, founder of MoneySavingExpert.com, said: "Sadly, this is pretty much as we predicted last week. Energy wholesale prices are sky high right now, the highest for decades – an incredibly rapid rise as just 18 months ago they were at their lowest rates for 20 years. Some firms moot they aren't making money, even at the new price cap. So it's no wonder smaller, newer firms, with less capital behind them, are at risk in the turbulent market.
"Unfortunately it's a nightmare to try to pick which firm may go under, because as soon as a firm knows it's insolvent it must declare it then, so there's usually no pre-warning (never mind the libel risk). Thankfully the Ofgem safety net means your credit is protected, and your supply will remain on as you're ported to a new firm. Yet I need to be honest, while that transfer process can be smooth, quick and easy, some will find it a pain in the backside, as they get trapped between two databases that don't talk to each other well. If that does happen, I'm afraid to say it will take a mix of patience and persistence to get it sorted."
DON'T switch now – sit tight and wait to be contacted by the new supplier

If you're a People's Energy or Utility Point customer:
Don't switch to another supplier until a new one has been appointed. Ofgem says you should wait until you've been contacted by the new supplier in the coming weeks as you could have issues with your switch otherwise, as they'll be porting customers on mass.


Do take a meter reading. It'll be useful to have it ready for when your new supplier contacts you. You should do this whether you're a credit meter or prepayment customer.


When a new supplier's appointed, you'll likely be moved to a new deal – which may cost more. Ofgem says it's likely your current deal will end and you'll be moved to a special 'deemed' contract (a tariff you won't have chosen). These tend to be pricey, so it's possible your bills will go up.


Once you've been moved across, check if you can save by switching. You can ask the new supplier to put you on a cheaper tariff, but you can also move away to another provider without being charged any exit fees, so it's best to do a whole-of-market comparison – which you can do on Cheap Energy Club – to ensure you find the best deal for you.
Energy credit is protected even if you left the company recently – so you won't lose any money you're owed
You may be owed money by People's Energy or Utility Point if your account had built up credit. In this scenario, the supplier Ofgem appoints will pay you back any money you're owed - this applies even if you'd already started to switch away before the firms went under. Here, the Ofgem appointed supplier should get in touch to arrange a refund - even for those who won't have been switched to it - but this can take a while.
If you owe money, you will likely still have to pay it. Payments will either go to People's Energy or Utility Point (depending on who you're with), the administrator or to the new supplier. The new supplier will let you know how this works once it's taken over.
If you are in the process of switching, your switch will still go through
If you've already started to switch away from either People's Energy or Utility Point, you will continue to be moved to the new supplier you have chosen. You should not need to do anything. Your direct debit to your current supplier should be cancelled automatically, but check anyway, and if not, cancel it manually after your switch completes. Any outstanding credit will be paid to you by the supplier Ofgem appoints - see above for more.
If you're in the process of switching to People's Energy or Utility Point, the switch should go through as planned, although you will then be automatically switched to the new supplier Ofgem appoints.
You don't need to cancel your direct debit, but it's fine if you already have
There's no immediate need to cancel your direct debit. Ofgem says your new supplier will contact you soon to explain how it will take on your account, including any direct debit arrangements.
Ofgem says you can cancel your direct debit before the new supplier contacts you if you want to though. If you've already cancelled it, there's no need to reinstate it, and your new supplier will explain what to do once it gets in touch with you.
What does Ofgem say?
Ofgem director of retail Neil Lawrence said: "Although the news that a supplier going out of business can be unsettling, Utility Point and People's Energy customers do not need to worry. Under our safety net, we'll make sure your energy supplies continue. If you are a domestic customer with credit on your Utility Point or People's Energy account, this is protected and you will not lose the money that is owed to you.
"Ofgem will choose a new supplier for you, and while we are doing this our advice is to wait until we appoint a new supplier and do not switch in the meantime. You can rely on your energy supply as normal. We will update you when we have chosen a new supplier, who will then get in touch about your new tariff."
For all the latest deals, guides and loopholes simply sign up today – it's spam-free!
MSE Forum
Join the MSE Forum discussion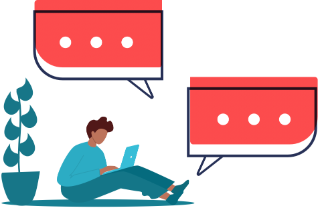 Have your say
This is an open discussion and the comments do not represent the views of MSE. We want everyone to enjoy using our site but spam, bullying and offensive comments will not be tolerated. Posts may be deleted and repeat offenders blocked at our discretion. Please contact fbteam@moneysavingexpert.com if you wish to report any comments.
Update: We are aware that some users may currently be having issues seeing the comments and we're working on it.