Households in council tax bands A-D to get £150 as part of a nationwide energy crisis support package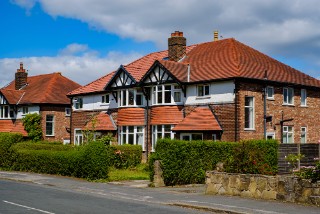 About 20 million households in England – those with homes in council tax bands A-D – will get a £150 rebate in April, Chancellor Rishi Sunak has announced. The move is designed to help support households as energy bills are set to rocket by a massive £693 a year for millions on the back of a new price cap announcement. Similar support schemes have also been announced in Scotland and Wales.
Update Tuesday 5 April: While we hope most councils will be ready to pay the £150 to households in April, they technically have until September to make the payments. MSE has been told by some people that they've received notification that they will not get their £150 council tax rebate in April.
Below we explain what's happening, who is eligible and how to get the cash. You can also watch the video below for MoneySavingExpert.com founder Martin Lewis's immediate thoughts on the news.
Martin Lewis analyses today's energy price cap hike and also the base rate rise
Embedded YouTube Video
Millions of households in England will get £150 in April
The Government has announced:
A £150 rebate for those in England whose homes are in council tax bands A to D (about 80% of homes). The rebate will, in most cases, be provided as a separate payment, but if you don't pay your council tax by direct debit you may have to provide your local authority with your bank account details. It will be paid from April. The £150 is designed to help with energy costs, but do note that many will also see council tax bills go up from April.

There is, however, a lack of clarity on exactly who exactly will receive this rebate. It's unclear, for example, if renters who don't pay council tax but who do pay for their energy will benefit, or whether households who successfully move from council tax bands E to H to A to D after April will qualify (note that it usually takes between two to three months to dispute and change bands, according to the Valuation Office Agency).

The Government did tell us that taxpayers in receipt of council tax support from their local council would qualify if their home was in bands A to D, but it wouldn't expand any further, saying detail on who qualifies will be shared with local councils.

Not sure if your home qualifies? You can check your council tax band on the Government's website.


A £144 million separate pot of financial support for vulnerable households in England. This is discretionary funding for local authorities to give to those who may slip through the net or need additional support. For example, to help vulnerable people and individuals on low incomes who do not pay council tax, or who have homes in bands E to H.

Again, the Government wouldn't provide further info, only saying that local councils will be given details on who exactly qualifies.
If eligible, you should expect to receive the £150 payment as a one-off in April
In most cases, you DO NOT have to apply for the discount as your local authority will automatically recognise if you're eligible. But how you pay your council tax may affect how quickly you receive the rebate.
For households that pay their council tax using a direct debit, your local authority will transfer the payment into your bank account using details already held on its system. The £150 is a one-off payment and is non-repayable.
For those who do not pay their council tax by direct debit, local authorities have been instructed to ask bill-payers for their bank account details so they can receive the £150 support.
Lower-income households that don't qualify may be able to get additional cash on top
If your property isn't in bands A to D, you may be eligible for support from the separate £144 million pot going to councils. Examples of households that may qualify include low-income households where the property is in bands E to H.
If you won't get the discount automatically, you'll need to speak to your local authority to check if you're eligible for the separate support, though it will be better to do this closer to April once councils have had a chance to work out a mechanism for distributing the money allocated.
For more information on council tax and how some can lower their council tax band and save £1,000s, see our Council tax bands guide, which also includes details of council tax discounts you may not be claiming. You should also check if you've overpaid council tax as you may be due a refund.
Why is help targeted at energy bills being given via council tax bands?
MoneySavingExpert.com founder Martin Lewis answered this one, suggesting that as energy is a household bill, the Government had picked a different household bill (that it could indirectly control) to target the payment. Here's more from Martin:


I think the logic of using council tax as a mechanism is sound, as energy bills are household bills, yet most tax routes are about individuals, so council tax is a decent proxy as bands A-D reach many lower and middle-income households – though as the Chancellor admitted to me, it's not a perfect system as some get it who don't need it, some miss it who do.
Some households in Scotland and Wales will also receive £150
Devolved governments in Scotland, Wales and Northern Ireland are expected to receive around £565 million of funding as a result of the UK Government's measures.
Off the back of this, the Scottish Government has since announced a similar £150 support package for those in council tax bands A-D, as well as those who meet certain other criteria.
Meanwhile, the Welsh Government has confirmed a £150 council tax credit for some, on top of doubling its Winter Fuel Support Scheme payments from £100 to £200.
Northern Ireland has yet to confirm its plans.
For all the latest deals, guides and loopholes simply sign up today – it's spam-free!
Join the MSE Forum discussion