Tech error means some Asda delivery passes were cancelled before they were due to expire - here's what you need to know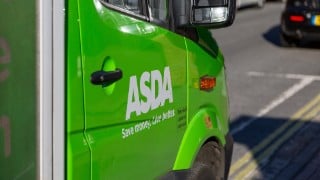 Asda has admitted that some shoppers have had their delivery passes cancelled prematurely by mistake - with some still having three months left on them. Here's what you need to know, plus how the big four supermarket giants' delivery pass schemes stack-up.
Delivery saver passes help reduce the cost of online shopping by paying either a monthly or one-off upfront fee to cover the cost of home deliveries. If you order regularly to your home it can be cheaper than paying a delivery charge each time you shop.
For more ways to slash your shopping bill, see our Supermarket shopping tips guide.

'They cancelled my delivery pass six weeks ago and I'm yet to receive a refund'
Asda told us the issue occurred a month ago following a technical error and that customers who've had their passes cancelled accidentally should either have had their pass reinstated or been offered a refund.
But MoneySavingExpert.com (MSE) has been contacted by, and has spotted a handful of complaints on social media, from shoppers who say they still haven't received their money back or had their passes reinstated.
Asda refused to confirm exactly how many people are impacted but said it was only a "small number of customers". The supermarket chain also wouldn't tell us why reports of problems are continuing.
MSE has spotted several complaints over the past few weeks. Here are a few examples:
If you were impacted but haven't received an email, contact Asda
Asda said it has emailed all customers impacted via the email linked to their online shopping account. However, if you had your pass cancelled and haven't been contacted, you should reach out to Asda's customer service team. You can get in touch by calling 08009520101 or by using Asda's live chat service.
How do Asda's delivery passes compare to other supermarkets?
The table below details in full how Asda's delivery passes compare to Sainsbury's, Morrisons and Tesco. In brief:
Asda is currently the cheapest for anytime delivery when you pay monthly, at £6.
For a monthly midweek delivery pass, Sainsbury's is cheapest at £4.
Morrisons is the cheapest for an annual anytime delivery pass, while Morrisons and Sainsbury's are joint cheapest for six-month anytime passes.
Supermarket
Monthly pass
Six-month pass
12-month pass
Minimum spend
Next day delivery
Asda
Anytime delivery: £6
N/A

- Anytime delivery: £72

- Midweek delivery: £35

£40
Yes
Tesco
- Anytime delivery: £7.99
- Anytime delivery £47.94
No
£40 (or £4 charge)
Yes
Morrisons

- Anytime delivery: £8

- Midweek delivery: £5

- Anytime delivery: £40

- Midweek delivery: £20

- Anytime delivery: £65

- Midweek delivery: £35

£40
Yes (i)
Sainsburys

- Anytime delivery: £7.50

- Midweek delivery: £4

Anytime delivery: £40

- Anytime delivery: £80

- Midweek delivery: £40

£40
Yes
Looking for more ways to save cash on your shop? Here's how you can cut the cost of your delivery
Check for a less popular time to bag the cheapest delivery slots. When you book your shopping online, you should see delivery fees vary depending on the day and time – so have a play around to see if you can find cheaper slots. These are likely to be available at the least convenient times, such as early afternoons or late at night on weekday evenings.


Consider click and collect, or shopping in-store if you can. Of course, not everyone will be able to travel or will want to shop in-store, but if you can, it is a cheaper option.

If you want to save time by shopping online but don't want to pay for the privilege, consider using click and collect, where you pick up goods at an allotted time and store instead. This will continue to be free at Asda, while at Sainsbury's it's free on orders of £40 and more – orders under £40 cost £4.


Switch to a rival supermarket – but factor in the cost of groceries as well as delivery. It's always worth comparing prices, and it may be possible to save by switching to another supermarket – have a look at delivery prices in your area and at your preferred times. Other supermarkets including Waitrose and Co-op also delivery groceries to your home. However, remember that any savings you make on the cost of delivery may be dwarfed by differences in the price of the groceries themselves. So look at the total cost of the shop and not just the delivery fee when working out which is cheapest.

For more general cost-cutting help, see our Supermarket Shopping Tips.
For all the latest deals, guides and loopholes simply sign up today – it's spam-free!
Join the MSE Forum discussion