Chase extends 1% cashback offer for early joiners – what you need to know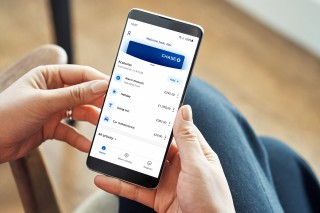 Customers who signed up to Chase and activated their 1% cashback offer before 1 March 2022 will now have up to five months longer to earn rewards after the bank extended the end date. Here's what you need to know.
The offer, which gives users cashback on most debit card spending, was expected to last 12 months from when you activate it, but Chase said it was automatically extending the end date to 11.59pm on 28 February 2023 as a way of rewarding its earliest customers.
It's unclear if Chase will do the same later down the line for those who joined on or after 1 March.
The challenger bank launched in the UK in September 2021 and immediately became one of MoneySavingExpert.com's top pick debit cards due to its generous cashback offer and its fee-free spending and cash withdrawals abroad. In March 2022, it also became a top pick for savings when it launched a linked easy-access account paying 1.5% – unbeatable at the time, though it has since been overtaken by others.
See our Best bank accounts and Top savings guides for our current best buys.
The extension is automatic – you don't need to do anything
If you signed up to Chase and activated your cashback offer before 1 March 2022, you should see the new end date in your account already. Here's how to check:
Open the Chase app.
Scroll down and tap 'Rewards'.
Under 'Active offers', you'll see your '1% cashback' offer and its end date.
Chase remains a top pick debit card for rewards
If you're looking to earn cashback or rewards on your everyday spending, Chase remains a great option which can't be beaten by other debit cards.
However, depending on your circumstances, you may be able to earn more with a specialist credit card – provided you pay it off in full each month. For example:
The Amex Platinum Cashback Everyday card has no annual fee and pays newbies 5% cashback for the first three months (up to a maximum of £100), then up to 1% on an ongoing basis – but you'll need to spend at least £3,000 a year to get any cashback.


The Amex Platinum Cashback card has an annual fee of £25 a year but pays up to 1.25% cashback and also has an introductory bonus of 5% cashback for newbies (up to a maximum of £125).
For lots more options, including the top non-Amex cards, see our full Credit card rewards guide.
Remember – never use these cards as an excuse to overspend. Instead, just shift your everyday shopping and essential spending onto them to earn the rewards and ALWAYS pay them off IN FULL – or the interest will wipe out any gain.

For all the latest deals, guides and loopholes simply sign up today – it's spam-free!
Join the MSE Forum discussion