RAC hikes breakdown cover prices by more than 30% in some cases – here's how to beat the increases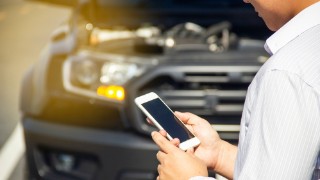 RAC breakdown cover policyholders will see prices hiked, in some cases by more than 30%, at renewal. But if you've had a notification of a price rise, you don't have to accept it. You may be able to leave penalty-free, or haggle to get the price lowered.
The motoring organisation blames the price rise on the increasing cost of fuel and told us the cost of running its fleet of patrol vans and tow trucks has risen by nearly 50% over the past 12 months.
For more on how breakdown cover works, and our top picks, see our Cheap breakdown cover guide.
The RAC customers affected by the hikes
Whether you're affected depends on the type of plan you have and how close you are to your renewal date:
Got a rolling monthly plan? Your price could be going up – so check. Here, your price can be reviewed from one month to the next, so you'll need to look out for a price review notification letter or email, or check your bank statement, to see if your price is changing.


Nearing the end of your annual plan? It could cost more to renew. The end of your annual plan will trigger a price review, so check your renewal quote. This should arrive around three to four weeks before the end of your plan.


Mid-contract on an annual plan? You WON'T be affected for now. If you're only partway through your annual plan, you won't have your price increased mid-contract – it should stay the same until your plan's up for renewal (unless you upgrade or make other changes to it). But you should diarise your renewal date to ensure you don't auto-renew onto an expensive price.
The RAC wouldn't tell us exactly how many of its members will see their prices increased, but it has around 2.6 million customers in total.

Prices are 'personalised' and will vary – but we've seen increases of over 30%
The motoring firm told us its pricing is based on a range of factors including the age of the vehicle being covered and the number of times the customer has used the service – so prices are "personalised" and do vary.
However, in a letter seen by MoneySavingExpert.com, one reader on a monthly rolling plan costing £17.41 a month was quoted a new price of £23 a month – an increase of 32%.
And we've spotted several other examples of significant increases on Twitter:
You MAY be able to leave penalty-free
If you're an annual member and you're not happy with your renewal quote, you can cancel free of charge in the three to four-week window between getting the quote and the policy renewing.
After that, you can still cancel but you'll be charged a minimum of £25 plus other fees depending on whether you've used the service.
For those on a rolling monthly contract, if you cancel within the first 14 days the cover stops and you get a full refund, unless you've used the service in which case no refund is given. If you cancel after the first 14 days, the cover continues until the end of the month and you won't get a refund. But in both scenarios you can cancel penalty-free.
To cancel, call the RAC on 0330 159 0740.
Want to stay with the RAC? It's the easiest firm to haggle with, so give it a go
If you're happy to stay with the RAC despite the price increases, it's worth trying to haggle a better deal – especially if you've the right to leave penalty-free, in which case your bargaining position is strong. Price rises are always powerful haggling ammunition.
Our most recent poll in November 2021 found the RAC was the easiest service provider to haggle with, with a huge 86% of its customers who tried getting a discount.
See our Haggling guide for full tips on how to do this, but here are a few to start you off:

Benchmark the best deal elsewhere so you ask for a realistic discount.

Get through to the customer retentions department. They have the most power to slash costs, as their job is to keep you.
Use charm and be friendly. Aggression or anger will just put their back up.
Don't panic if they call your bluff and say they'll end the contract.
If they won't slash the price, see if they can include any extras.
If you do haggle a better deal, always check the length of the new contract you sign up to and make sure you're happy being locked in for that long.
For all the latest deals, guides and loopholes simply sign up today – it's spam-free!
Join the MSE Forum discussion