Chase customers left unable to access accounts as app goes down – here's what we know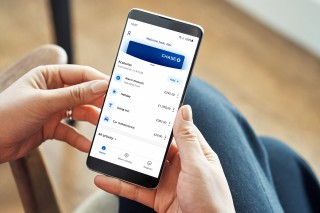 Chase customers have been unable to access their accounts or make payments due to technical issues at the app-only bank for several days. Here's what we know.
Update: 7 October 2022: All Chase services should now be running as normal. This includes signing up, logging in to the app, and making and receiving payments.
Chase told us that it would "put things right" for any customers who have incurred extra fees or charges as a result of this week's issues, but you'll need to get in touch with it.
If you've been affected, you can contact Chase by tapping the 'Support' button in the app then scrolling down to call or send a message.
MoneySavingExpert.com has seen dozens of complaints across our Forum and on Twitter from unhappy customers over the past few days, with the majority complaining of being unable to access the app.
Chase has acknowledged there have been "intermittent issues" with its systems and said it's "really sorry" for the inconvenience. It added that it's "working hard to resolve the issue".
We don't yet know how many people are impacted, though Chase has more than 1 million customers. The challenger bank has been one of MoneySavingExpert.com's top pick debit cards since it launched last year, due to its generous cashback offer and its fee-free spending and cash withdrawals abroad.
See our Best bank accounts guide for alternatives including up to £200 to switch, up to 3% back on bills or up to 5% interest.
Some customers can't transfer money out of their account - though Chase said cards should still work in stores
On Chase's website, it lists all of the services that are currently experiencing problems. Checking your balance, sending money from your account, and moving money between accounts have been flagged as having "major outages". If you need to check your balance at any point, you'll need to use a cash machine.
Services, such as logging onto the app and using your card, are being shown as either being partially down or experiencing some problems.
The bank said you should still be able to use your card in store and pay money into your account as normal. If your card is saved with a retailer online, you should be able to use it to make purchases. Chase added that regular payments, such as direct debits, are not affected.
In a note to customers, the chief executive of Chase said that if you are having trouble logging into the app and at any point are asked to reset your password, don't do this. He said: "I'd like to reassure you that your money is safe and we will do everything we can to make sure that you are not negatively impacted by this issue."
Some Chase customers say they haven't been able to use their card for online payments since yesterday
We've spotted dozens of complaints on social media from disgruntled Chase customers. Here's just a few:
For all the latest deals, guides and loopholes simply sign up today – it's spam-free!
Join the MSE Forum discussion