Households in Northern Ireland, in park homes and those using alternative fuels will receive energy grants in 2023 - what you need to know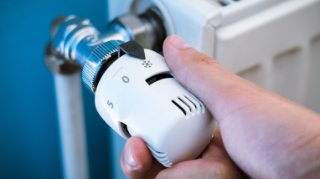 More than a million households - including those in Northern Ireland, living in park homes or using alternative fuels - that have been waiting for energy support payments will finally start getting these from this month, the Government has confirmed. These will be paid automatically to those in Northern Ireland, though others in England, Scotland and Wales may need to apply.
We've got the full details below, but in brief (links take you to the info you need):
If you live in England, Scotland or Wales and you pay for your energy directly to your supplier, you'll receive your £400 'Energy Bill Support Scheme (EBSS)' payment in six monthly instalments between October 2022 and March 2023. See our Energy grants news story for more info on how you'll be paid this.
These payment are being made by the Government to help people with the increased cost of living. For more on this, and other help available, see our Struggling to pay your energy bills? guide.
Live in Northern Ireland? You'll get £600 from 16 January
Households in Northern Ireland will receive their non-repayable £600 grant from their electricity supplier, which is similar to how the scheme works in the rest of the UK. This £600 payment is made-up of £400, which is the same discount all households in the UK will receive, as well as an additional £200 on top in recognition of the reliance on alternative fuels in Northern Ireland.
Here's what we know so far:
If you pay your energy bill by direct debit, you'll receive the payment automatically into your bank account "from January". So you won't need to contact your supplier to get the cash. These payments will start to go out from 16 January.


If you don't pay by direct debit - because you have a credit account or a prepayment meter, for example - you'll also be sent a voucher to redeem the £600 from 16 January. There are around 500,000 households in Northern Ireland who will start to receive their vouchers by post from 16 January over a four-week period.

The Government says those who are classed as vulnerable will receive their vouchers first - this includes pensioners, those who are disabled or chronically sick, and those already listed on their supplier's 'Customer Care Register'.

Vouchers will be redeemable at any Post Office counter either as cash or by depositing it into a bank or credit union. Vouchers will be valid until 31 March 2023 and can be reissued if lost.

To redeem your voucher at the Post Office, you'll need to take along the voucher, the letter from your supplier issued with your voucher, proof of address dated before 2 January 2023, and photo ID. Keypad customers will also need to bring their keypad app or top up card.

Valid forms of proof of address include a:
- Bank statement
- Letter from a UK Government or Northern Ireland department
- Rental or mortgage agreement
- Utility bill, such as phone, water, electricity, TV licence

Valid forms of photo ID include:
- Armed Forces ID card or Police Warrant card
- Asylum ID card
- Northern Ireland Electoral Identity Card
- Passport
- Translink SmartPass (60+ / Blind Person/ Senior / War Disabled)
- UK or EU / EEA photo driving licence
However you're paid, you will not be asked to provide your bank account details to anyone - so beware of scammers who may ask for this. Vouchers will come in the form of letters and will carry badges of the relevant electricity supplier and the UK Government, and will contain a barcode. You will not be asked to go online or to provide any details. See our 30+ Ways to stop scams guide for help protecting yourself.
Live in a park home or pay your landlord directly? You'll be able to apply for £400 later this month.
Those in England, Scotland or Wales who live in park homes, or pay their energy bill through their landlord via a commercial contract, will have to apply for the non-repayable £400 Government grant (that everyone else is already getting).
We're told "applications will open in January" but we still don't know exactly when this will happen, or exactly when or how payments will be received by households. We've asked the Government and we will update this story when we know more.
What we do know is that you'll be able to apply either online, via the Gov.uk website, or via a dedicated customer helpline. Once your application has been processed, your details will be shared with your local council, which will make the payment in one instalment. The Government said it hopes to start making payments to several councils in mid-January with a view to widening the rollout in late January.
On 9 January 2023, the Government also announced that it will change the support given to business energy customers from 31 March 2023.
Currently, we don't know how this will impact households who don't pay for their bills directly, such as those living in park homes or on heat networks, but the Government said it is "developing options" to continue to provide support in line with other domestic customers from April 2023. We've asked the Government what these options will be and we will update this story when we know more.
Live in Great Britain and use heating oil, LPG or alternative fuels? Your £200 payment will come from 6 February - though some will need to apply
Payment information for those in England, Scotland or Wales that use heating oil, have an LPG boiler, biomass boiler or use a similar alternative fuel to heat their home, hasn't been forthcoming.
This payment was initially planned as £100, but it was announced in the Autumn Statement that it would be doubled to £200 and paid in winter. In December 2022, the Government then told us these payments would be made "as soon as possible in the New Year" - though it has now confirmed these will instead come from 6 February 2023. The one-off £200 grant is on top of the £400 support payment.
If you have a direct relationship with your electricity supplier, your payment will come automatically. The Government will use a combination of so-called 'Meter Point Administration Numbers' - which are used to identify individual electricity supply points - along with census data and data on the number of households without a gas meter point, to identify eligible households for automatic payment.

This information will then be passed onto electricity suppliers, which will either reduce your bill by £200, credit £200 to your bank account, or give you £200 in energy credit. How you'll get the payment depends on how you pay your energy bills:

- If you pay by direct debit, the £200 will be put into your bank account using the account details your energy provider holds - so make sure yours are up-to-date.

- If you pay by standard credit (also known as 'on receipt of bills'), or you're a smart prepayment meter user, you'll have £200 added to your energy account.

- If you're a traditional prepayment meter customer, you will receive a voucher either by text, email or post, which will be valid for three months. You'll need ID to redeem the voucher, and you can get replacement credit if the voucher is lost, by contacting your supplier. We've asked the Government where you can redeem the vouchers and we will update this story when we know more.
If you're fully off grid, you'll need apply though a Gov.uk portal due to launch for applications soon - we've asked the Government for more information on this and will update this story when we know more.
For all the latest deals, guides and loopholes simply sign up today – it's spam-free!
Join the MSE Forum discussion
Have your say