Klarna to start charging fees if you miss a payment – here's what you need to know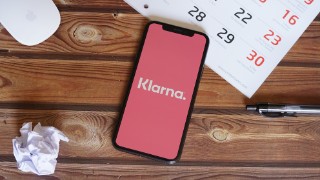 Buy now, pay later provider Klarna will start charging borrowers who miss repayments fees of up to £5 from next month. Below we explain how the new fees will work and how to avoid them.
Until now, Klarna had been one of the only major buy now, pay later providers to not charge any late payment fees. However, starting on 16 March 2023, it'll impose fees of up to £5 each time you miss a payment.
Klarna says it's introducing late payment fees because its data shows they reduce the likelihood of borrowers falling behind on payments – it says fees have improved on-time payments by 20% in the Netherlands and Belgium, two countries where it also operates.
The move from Klarna comes just weeks after the Government finally published draft laws to bring buy now, pay later services into regulation and give borrowers crucial rights and protections – though the new rules won't be in place for months yet.

See our Buy now, pay later guide for how it works and what to look out for.

How Klarna's new fees will work
Here are the key need-to-knows about the new fees, which take effect for new orders made on or after 16 March 2023:
Each late payment fee will be up to £5. The standard fee will be £5 and this will apply to orders of £20 or more. However, you won't be charged more than 25% of your order value as a fee – so for orders under £20, the fee will be less than £5. And you'll only be charged a maximum of two late fees for the same order.


Fees will only be charged after a seven-day grace period. So if you miss a payment, you'll have a week to pay it before being charged a fee. Klarna also says it'll send a minimum of four reminders before charging a fee.


For six weeks starting on 21 April, late fees will be waived for those who take a 'financial awareness' test in the Klarna app. The first late fees will become due on 21 April, which is also when the test will launch in-app. The provider says this is a way of using the new fees to incentivise financial education.
Turn on 'autopay' to ensure you don't miss payments
For those using its 'Pay in 3 instalments' service, Klarna already takes repayments automatically from your debit or credit card.
If you're using the 'Pay later in 30 days' option or have a Klarna Financing agreement, the easiest way to avoid late payment fees is to set up automatic payments by following these steps:
Navigate to 'Payment methods' in your Klarna account.
Tap 'Connect a bank account'.
Enter your bank details and complete the steps to link your direct debit mandate.
Toggle 'Autopay' on.
Struggling to meet your repayments? Contact Klarna as soon as possible. If you're in financial difficulty and unable to make your repayments on time, speak to Klarna via its in-app online chat or by calling 0808 189 3333 to see what help it can offer you.
Klarna says it will partially waive some outstanding balances later this year
Klarna says it will use the late fees collected to support customers who have fallen behind under a new 'Customer Recovery Programme', which is to be launched later this year. As part of this scheme, Klarna will proactively contact certain customers with long-overdue payments and offer to waive 50% of their balance instead of passing the debt onto a debt collection agency.
Those eligible will be required to pay the remaining 50%, at which point Klarna will consider the debt closed. However, it's not yet clear exactly when the scheme will launch or which customers will be eligible – we'll update this when we know more.
How buy now, pay later works
With buy now, pay later (BNPL), instead of paying at the till or online checkout, the BNPL firm pays the retailer for you. You then agree to pay the BNPL firm back over a few weeks or months, meaning you can spread your shopping costs. It's interest-free and fee-free but miss a repayment and you risk being charged late fees and a possible hit on your credit report.
See our Buy now, pay later guide for more information.
For all the latest deals, guides and loopholes simply sign up today – it's spam-free!
Join the MSE Forum discussion
Have your say...