Government minister responds to Martin Lewis confirming the Treasury will look at proposals to free mortgage prisoners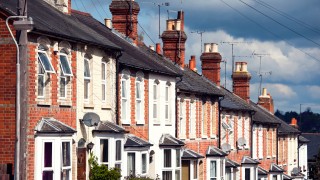 Economic secretary to the Treasury Andrew Griffith MP has confirmed he will read and seek official advice on the proposals for freeing mortgage prisoners put forward in a recently published report by the London School of Economics and Political Science (LSE).
The report, which was commissioned by MoneySavingExpert.com (MSE) and funded by a private donation of almost £60,000 by MSE founder Martin Lewis, was launched at a Parliamentary event last week.
And in a letter to Martin, which you can read in full below, Mr Griffith has now thanked MSE and the LSE for their efforts on the report. It follows a written response from Mr Griffith to a Parliamentary question earlier this week, where he also said the proposals would be carefully considered.
For more on the history of Martin and MSE's campaign, and what limited help you can get if you're affected, see our Mortgage prisoners guide.
Mr Griffith's full letter to Martin Lewis

9 March 2023
Dear Martin,

Releasing the mortgage prisoners: proposed solutions and illustrative costings final report
Following the recent launch of the MoneySavingExpert-commissioned third and final report into mortgage prisoners, I wanted to write to thank you for the commitment and the work that has gone into compiling this document from both your own team and at the London School of Economics.

I wanted to personally take the time to acknowledge the report, and to confirm that I will read and seek official advice on the proposals put forward in this report carefully.
Please extend my thanks again to your colleagues at MoneySavingExpert and the London School of Economics for their efforts.
Kind regards,
Andrew Griffith MP
Key proposals from the LSE report
The report put forward a number of possible solutions that would help prisoners eventually remortgage with active lenders. The Government has now committed to considering these proposals, which include:
Free comprehensive financial advice for all prisoners (required for any borrower who might go on to access other solutions).
Interest-free equity loans to clear the unsecured element of Northern Rock's 'Together' loans.
Government equity loans on the model of Help to Buy, interest-free for the first five years.
Fallback option: A Government guarantee for active lenders to offer prisoners new mortgages.
For more detail about the report's key findings and recommendations, see our Final mortgage prisoner report launch MSE News story.
Who are mortgage prisoners?
Mortgage prisoners are home loan borrowers who have been trapped on high rates since the 2008 financial crisis. Many have loans that were sold by the state to 'closed book' inactive lenders – largely investment companies that are not regulated to lend new mortgages – making it difficult for them to move to cheaper rates.

Prisoners have suffered financially, mentally, and physically for more than a decade. The horror of being unable to escape unaffordable mortgages has had a devastating impact on many. In the past year, near-monthly rises have seen some prisoners' rates leap from 4.5% to as much as 8.29%.
For all the latest deals, guides and loopholes simply sign up today – it's spam-free!
Join the MSE Forum discussion
Have your say...