It's not a scam! Nationwide will add £100 to some customers' accounts – and you don't need to do anything to get it
If you've got an email from Nationwide saying you're due a free £100, don't worry, it's not a scam – and you don't have to do anything to get it. The building society is making the payments to millions of its current account customers who also have savings or a mortgage with it. Here's what you need to know.
A total of £340 million will be paid to Nationwide members under its new 'Fairer Share' scheme. It comes after the society recorded its strongest ever financial results and posted pre-tax profits of £2.2 billion for the last tax year.
Debbie Crosbie, Nationwide's chief executive, said: "We are able to do this because of our financial strength and the fact we're a building society, not a bank, so our profit is used for our members' benefit."
If you're looking for a new account, see our Best bank accounts guide for our current top picks, with switching bonuses of up to £200 available.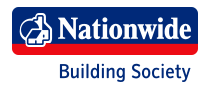 Here's who will get the £100 payment from Nationwide
Not all Nationwide customers will get the payment – we've summarised the qualifying criteria below.
The building society says it'll contact those eligible to let them know by Friday 26 May. If you're registered for online or app banking, you should get a notification when you log in to confirm you'll be getting the reward. If you're not registered for either, you'll get an email or a letter.
Firstly: You must have a Nationwide current account
Your account must have been open on 31 March 2023.
Secondly: You must have used your current account earlier this year
The exact criteria depends on which current account you have:

- FlexAccount, FlexBasic or FlexDirect: In two of the three months of January, February and March 2023, you must have received at least £500 into the account (excluding transfers in from other Nationwide accounts). Plus, you must have made at least two payments out of the account in two of those three months. These requirements do not apply if you completed a switch into the account using the official switch service between 1 January and 31 March 2023.

- FlexPlus: You must have paid, and continue to pay, the monthly account fee.

- FlexOne, FlexStudent or FlexGraduate: You must have received at least one payment in or made one payment out of your account during March 2023.
Thirdly: You must ALSO have had savings OR a mortgage with Nationwide in March 2023
Savings: You must have held at least £100 in one or more Nationwide personal savings account or cash ISA at the end of any day in March 2023.

OR


Mortgage: You must have owed at least £100 on a Nationwide residential mortgage on 31 March 2023.


If you've withdrawn your savings or paid off your mortgage since the end of March, you'll still qualify provided your current account remains open.

If you qualify, you'll get the payment automatically in June – watch out for scams asking you to apply
The money will be paid directly into your Nationwide current account between Tuesday 13 June and Friday 30 June and will appear on your statement as 'Nationwide Fairer Share Payment'. All customers due the payment must have a Nationwide current account.
You DON'T need to do anything – watch out for scams inviting you to claim or apply for the payment or asking you to hand over your personal details.
It's also worth noting that if you close your account before the £100 is paid, and you don't have another Nationwide current account, you won't be eligible to receive the reward, as Nationwide says it won't make the payment any other way.
The payment will be treated as savings income for tax purposes
The £100 payment is taxable savings income, which will be treated in the same way as any interest you earn on your savings account or current account.
This means most people won't have to pay tax on the reward, as thanks to the personal savings allowance most people don't pay tax on savings.

But if you're a higher-rate taxpayer and/or you have a substantial amount in non-ISA savings, you may have to pay tax on the £100 bonus – our Personal savings allowance guide has more info.
More payments could come in the future
Nationwide says it intends to make the Fairer Share payment an annual event, provided it is "not detrimental to the society's financial strength", adding that it "hopes as many members as possible become eligible for the reward in future years".
For all the latest deals, guides and loopholes simply sign up today – it's spam-free!
Join the MSE Forum discussion