Boost energy users left with shock debt to repay after meter error – your rights explained
Some households with Boost prepayment meters have been hit with unexpected extra charges – totalling hundreds of pounds in some cases – due to a billing error which meant they had been paying too little for their energy. Below we explain what's happening and your rights.
Update: 9 May 2023: Boost said it has reviewed the backbilling issue outlined in this news story and has confirmed that it will no longer make affected customers pay any extra charges. It adds that it will contact those impacted shortly.
We've asked Boost for further information, including whether it plans to refund customers who have already repaid the charges, and we will update this story when we know more.
Ovo, Boost's parent company, blames a "technical issue" which it says meant some meters weren't correctly updated with the new energy rates when prices went up in October last year. An Ovo spokesperson said the firm was "very sorry" but "needed to put this right" – though not everyone affected will need to pay the extra costs.
It comes as industry regulator Ofgem has announced a new code of practice for energy firms to follow when installing prepayment meters, following concerns the meters were being forcibly installed in vulnerable customers' homes.
If you're struggling to pay for energy, see our step-by-step Energy bills help guide for the support available.
In most cases, you'll have to pay the extra charges – though Boost has waived them for some customers
Unless you fall into one of the two categories outlined below, you will need to pay for the extra costs – though Boost says it has reduced the amount owed by 10% "to say sorry for the mistake".
You don't need to pay the full amount upfront – instead, a proportion of the credit on your meter will go towards repaying the debt each time you top up. This means you'll need to top up more than usual – see below for what to do if you can't afford this.
Boost told us it will automatically waive the cost of its billing blunder for customers in the below circumstances:
'Vulnerable' customers. Boost wouldn't specify exactly which customers it defines as vulnerable, though it's understood this includes those who need a constant supply of energy (for example, for medical reasons) and some others.

Boost also wouldn't confirm if it would waive the extra charges for those who are vulnerable but weren't picked up as such by its systems – if you think this might apply to you, it's best to contact Boost directly.


Customers who already had a debt of more than £500. If you were already paying back a debt of more than £500 to Boost through your meter, you won't have any more debt added on as a result of this issue.
'It's disappointing that Boost is putting the burden of its mistake on customers'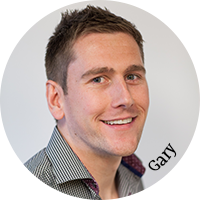 Gary Caffell, energy and utilities editor at MoneySavingExpert.com, said: "It's disappointing that at a time when many are struggling to pay their energy bills already, households are being put into debt through no fault of their own.
"As it was the company's mistake, it would have been nice if it could have taken the hit as a gesture of goodwill, rather than putting the burden on customers, particularly in the current climate.
"If you are worried about being able to afford to top up, do get in touch with your supplier as soon as possible. They are obligated to help you and can help ensure you are getting all the support you are entitled to."
Boost IS allowed to charge you despite being responsible for the error
Industry regulator Ofgem has rules in place when it comes to energy back-billing – this is where you've been charged the wrong amount and your supplier sends you a catch-up bill.
Generally, energy firms are allowed to charge you for any unpaid usage during the past 12 months if you've not previously had an accurate bill for that usage, regardless of whose fault it was.
As the meter error started in October 2022, unfortunately this means Boost is allowed to charge you the difference between what you should have paid and what you actually paid.
However, under Ofgem rules, Boost must ensure any repayment plan it sets up is affordable for you – more on this below.
If you're unhappy about the error or can't afford to top up, contact Boost
Energy suppliers, including Boost, must take into account how much you can afford when asking you to repay a debt. This includes reviewing a plan that's already been set up.
If you're unhappy about being asked to pay more, or the extra amount is unaffordable, contact Boost to discuss your options. You can do this using the online chat on its website or by calling 0330 102 7517.
You can also raise an official complaint by calling 0330 102 7517 or by emailing complaints@boostpower.co.uk.
If Boost fails to resolve your concerns or more than eight weeks have passed since your complaint was raised, you can then take it to the Energy Ombudsman, an independent body that handles disputes between consumers and energy firms.
Boost customer: 'This is a big blow'
Here are just a few of the complaints we've seen about this billing error on social media:
What does Boost say?
A spokesperson for Ovo, which owns Boost, said: "A small number of customers were incorrectly paying too little for their energy for a short period of time due to a technical issue. We're very sorry and needed to put this right. We're here to help any customers who would like additional support with an affordable plan."
For all the latest deals, guides and loopholes simply sign up today – it's spam-free!
Join the MSE Forum discussion
Have your say...