The people trapped paying 8% interest on their mortgages: 'I lie awake at night and I'm petrified all the time' – MSE speaks to mortgage prisoners
Homeowners paying over 8% interest on mortgages they can't switch away from say "relentless" rate rises over the past year have destroyed their mental health and left them living as "hermits". Some have seen up to nine hikes in a single year – but unlike other homeowners, these mortgage prisoners can't move to cheaper rates.
MoneySavingExpert.com (MSE) spoke to two affected homeowners as part of our campaign to free these borrowers. For more on the history of MSE founder Martin Lewis's and MSE's campaign, and what limited help you can get if you're affected, see our Mortgage prisoners guide.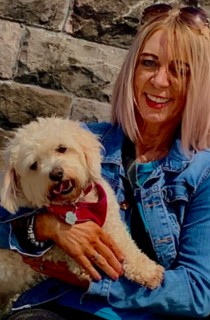 'I'm petrified all the time'
Office manager Sam Baker (pictured right), 50, lives in a two-bedroom terraced house in Wiltshire with one of her two sons – the other recently moved in with his dad as Sam says she couldn't afford to look after both of them.
"I'm badly stuck," said Sam. "I can't move, I can't remortgage elsewhere and my lender doesn't offer any new products. As mortgage prisoners, we're used to paying way over the odds, and I had learned to live with the impact of worrying about it day to day. But it's gotten so much worse over the past 12 months, because of the constant rises.
"I work 40 hours a week, but feel like it's hand to mouth every month as all of my wages go towards this bill. Every few weeks, the rate rises again, so even though I got a pay rise recently I feel like it was all taken away from me."
Sam first moved into her house over 25 years ago, in 1998, but took out a new mortgage with Northern Rock in 2005 – three years before its dramatic collapse in the global financial crisis.
Her mortgage is now held by an inactive lender, which has been hiking her interest rate every few weeks as the Bank of England base rate has risen. In February 2022, her rate was 4.38% – but it has just gone up to 8.38%. The rate rises are "relentless", she says, and keep her awake at night.
Sam said: "It's had a massive effect on me as a person and destroyed my mental health. I personally feel like my whole life is running on adrenaline – fight or flight. I'm petrified all the time. I wake up in the night with an awful feeling of doom. It's so draining – sometimes you just want to throw the towel in. I'm lucky I have my two boys to think of."
While Sam does have equity in her home, she doesn't want to sell because of her children. She added: "I've kept my boys with me all their life and desperately clung on so they had a home. I would be devastated to have to give it up."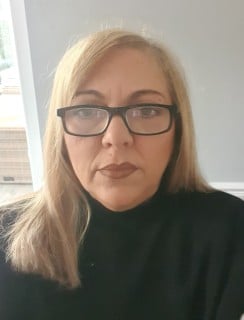 'It's emotionally draining – but I just want people not to give up hope'
Council worker Maria John (pictured right), 51, bought her Lincolnshire home in 2006, with a mortgage provided by Northern Rock.
Maria said: "I feel so stuck, and it all stems from the high interest rates. The first rise was OK, but it's been constant since then. It gets very scary thinking about the future and whether we're going to have to sell. We've got some equity in the house, but not enough to buy another one. And rental prices are so high."
Like many others, Maria was caught out by Northern Rock's failure in 2008 – her mortgage was sold on and is now managed by an inactive lender, which has repeatedly hiked the interest rate on her loan. In the past seven months alone, her rate has gone from 5.14% to 7.49%, and her monthly payments have jumped from £898 in August 2022 to £1,308 now.
Maria told us: "It is taking a toll on my mental health. My husband and I argue about silly things now – it's because we can't do anything, can't go out and enjoy a meal, can't go away... it really affects your daily life. We're just being hermits and cutting down on everything we possibly can.

"And still, when the money comes in after working hard all month, it all goes on the mortgage and we have nothing left at the end. We're not having a life, we're just surviving.
"The last thing you do before you go to bed is worry about all the things going on – most of the time you try to block it out and not think about it, because it gets very upsetting and emotionally draining. I've heard of others in my situation who get so depressed and think about taking their own lives. But I just want people not to give up hope. All you can do is to keep going and know there's light at the end of the tunnel."
Mortgage prisoners are stuck on high – and continually rising – rates

Interest rates on all mortgages are far higher than they were at the start of 2022. But while the overwhelming majority of homeowners are able to shop around for a competitive deal, up to 200,000 mortgage prisoners – known as such because strict affordability rules mean they can't switch to cheaper deals – are normally stuck with what they've got.
Consecutive hikes to the Bank of England's base rate has only compounded this issue, with several of these borrowers telling MSE they're paying £1,000s more a year compared to 12 months ago.
Martin: 'Time is of the essence – the Government must intervene'

Martin Lewis, founder of MoneySavingExpert.com, said: "I was thankful to the Economic Secretary to the Treasury, Andrew Griffith MP, for accepting the final report that I commissioned from the London School of Economics and Political Science into the terrible plight of mortgage prisoners, including practical costed solutions.
"But as part of that it's really important people understand the huge life detriment that mortgage prisoners have suffered. It's an intolerable situation that these forgotten victims of the financial crash have been living through year after year.
"Again, I am incredibly grateful that the Economic Secretary has said he will look into the policy solutions put forward. However, time is of the essence – the impact on people's wellbeing, mental health and, in some cases, whether they're still around or not is continuing to get worse. The Government must intervene, and it needs to be sooner rather than later.
"I hope this article will explain to you exactly why I'm so passionate, and why we think it's so important that we deal with these issues."
Why the situation is getting worse
Mortgage prisoners are deemed to be trapped for two main reasons: because they're stuck with inactive or closed-book mortgage lenders, which don't offer any new deals to transfer to, and/or because they're unable to switch to a better deal as they don't pass strict affordability criteria testing.
These homeowners tend to be on their lender's standard variable rate (SVR – the rate you revert to when a fixed or variable-rate deal comes to an end). SVRs are normally far more expensive than the most competitive fixed or variable-rate deals.
What's more, as SVRs are variable, it means the rate can go up at any time – though typically they move in line with the Bank of England's base rate. As the base rate has risen 11 times since December 2021 (from 0.1% to 4.25%), SVRs across lenders have therefore been going up. Some 14 months ago a typical SVR was between 3.5% and 4.5%, while the average SVR is now higher than 7% (one major lender's is 8.24%).
But while a normal homeowner could avoid landing on their lender's SVR by switching deals when their current one comes to an end, many mortgage prisoners can't. And typically their lenders have SVRs that are even more expensive than mainstream SVRs, with some in excess of 9%.
With the best fixed-rate remortgage deals over two, five and 10 years currently at 4.08%, 3.82% and 3.98% respectively, some mortgage prisoners are paying over four percentage points more in interest than the most competitive deals out there – equivalent to an extra £250 a month per £100,000 of mortgage.
As the base rate is forecast to peak at 4.5% this summer, mortgage prisoners could yet face even more pain.
The latest on our campaign to free mortgage prisoners
Both MSE and Martin have been campaigning on behalf of mortgage prisoners for many years now. The fight has yielded some results, but there is still a long way to go.
In March, Economic Secretary to the Treasury, Andrew Griffith MP, confirmed he would review proposals for freeing mortgage prisoners put forward in an MSE-commissioned report by the London School of Economics and Political Science. We'll be sharing this follow-up story with Mr Griffith and the Treasury, and will be urging the Government to act on the issues raised.
For all the latest deals, guides and loopholes simply sign up today – it's spam-free!
Join the MSE Forum discussion