Best Pay-as-you-go Sim Deals
£10/mth for unltd mins & unltd texts & 12GB of 4G data
Get Our Free Money Tips Email!
For all the latest deals, guides and loopholes - join the 12m who get it. Don't miss out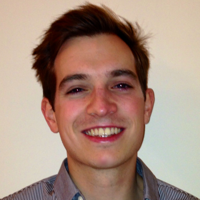 Updated Weekly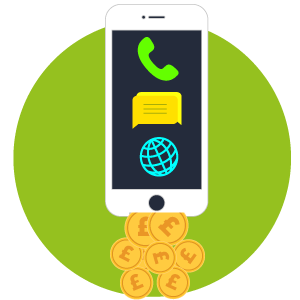 When you hear 'pay-as-you-go', you might think of the early days of mobiles, when it was common to pay upfront for each pricey call and text. But now it's possible to get great value pay-as-you-go 'bundles', giving a better value allowance and tighter control over your bill.
If that's what you're after – or even if you just want a back-up Sim for occasional use – then here you'll find all you need to know about pay-as-you-go, including where to find the best deals and our own top picks.
Is pay-as-you-go right for you? Before reading this guide...
Concerned about a credit check or want a tighter control over your bill? A pay-as-you-go bundle is probably a good bet. Read on...
Happy to commit to a contract? Sim only generally offers better value.
Want a new phone but can't afford to buy it upfront? Traditional mobile contracts usually cost more – for other options, see Buying a new mobile.
Pay-as-you-go need-to-knows
Before you take out a PAYG deal, here are the key things to consider:
The first thing you want to do before even looking for a new deal is call up, tell 'em you want to leave and request your PAC (porting authorisation code) to keep your number. Then use the 30-day notice period to find yourself a new deal while the clock ticks down.

If you change your mind within that time you can always tell your network that you've decided to stay – plus it's more likely to get in touch with a better deal once it thinks you're serious about leaving (always do your homework before agreeing to anything it offers though).
Pay-as-you-go top-pick Sims
Once you know which network(s) you're happy to go with and what allowance you need, find the best deal you can that fits with this.
Below we've listed our top-pick pay-as-you-go deals for different categories of user – mid-level users, heavy users, cheap 3G-only deals, for occasional use and those who want a deal for roaming. Because for some signal is the overriding factor, we've also listed the top alternatives for each of the other three main networks (or a network that piggybacks on it).
In all but the occasional use category, we've listed PAYG bundles rather than traditional PAYG tariffs, which tend to be more expensive – see Traditional vs bundled PAYG for more. For a broader range of deals if you can't find one of our top picks that matches your criteria, use a comparison site such as MobilePhoneChecker.
Mid-level users
Here are top picks for mid-level users, with at least 2GB of 4G data and 250 mins a month.
If you can't get EE signal where you live...
These are the best of the rest with at least 2GB of 4G data a month.
Heavy users
For the data fiends out there, these are our top picks with 5GB+ of 4G data and a healthy number of minutes.
If you can't get EE signal where you live...
These are the best of the rest with 5GB+ of 4G data a month.
Low users
These are our top picks with 1GB+ data a month – in this category we also include 3G-only tariffs, which can be great value if you're not bothered about getting the fastest speeds.
If you can't get EE signal where you live...
These are some other cheap tariffs on other networks:
For occasional/back-up use
It can be useful to keep a spare Sim for emergency use in case you lose your phone, or perhaps for entering competitions or listing adverts where you're not comfortable giving your main number. This is where traditional PAYG deals rather than bundles can win.
If you can't get Three signal where you live...
These are the best of the rest:
For roaming abroad
Those on Three's 'Advanced' contracts get to use their allowance for free in 71 countries and territories including the US, Australia and most of Europe. However, pay-as-you-go users who convert their credit into a bundle can get the same benefit.
This is the perfect trick for the occasional trip abroad, if you're heading to one of the covered countries. Alternatively, if you go away often enough it might be worth getting a more generous bundle and paying for it every month.
Other roaming Sim deals
It's possible to get Sims with other networks that include roaming allowances, but they're generally not very competitive. For more tips on how to cut the cost of using your mobile abroad, see our Cheap Mobile and Data Roaming guide.
How to complain about your network
The mobile industry doesn't have the best customer service reputation and while a provider may be good for some, it can be hell for others. Common problems include limited network coverage, slow data speeds, unexpected charges and more. It's always worth trying to call your provider first, but if not then…
Free tool if you're having a problem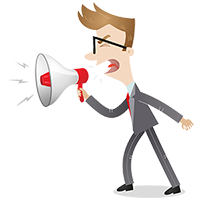 This tool helps you draft your complaint and manage it too. It's totally free, and offered by a firm called Resolver which we like so much we work with to help people get complaints justice.
If the complaint isn't resolved, Resolver will escalate it to the free Ombudsman Services (or CISAS if you're complaining about Virgin Mobile).
Important: if your issue is about a voucher or incentive that was part of an MSE Blagged deal, then instead let us know by emailing voucherhelp@moneysavingexpert.com as that's usually quicker.