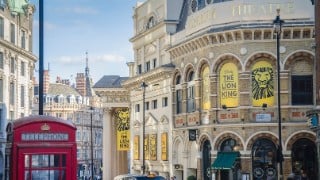 Cheap Theatre Tickets
Incl £4+ West End tickets, ticket lotteries & how to watch Hamilton from home
Many see going to the theatre as an expensive treat or even an unaffordable luxury, and while it's true that prices for hot-ticket shows can be eye-watering, there are ways to cut costs and make it a cheap night out. Here are our top tips and tricks for getting your bum on a seat for less...
Among other things, we'll show you how to bag £4+ West End tickets, enter the £10 Hamilton ticket lottery and check the view from your seat before you buy your tickets. We've added lots of ways to view shows online too, in case you'd prefer to watch from the comfort of your own sofa.
While a lot of these suggestions explore the many (many, many) ways of saving in London's West End, we've also included a ton of tips tailored to venues and events across the UK, from Belfast to Edinburgh, Manchester and Chichester, as well as ways to save at your local theatre, wherever that might be.
What have we missed? With countless theatres and ever-changing shows out there, it's impossible to list all the ticketing tricks around, but we'd love to grow this page. Let us know your top thespian tips in the comments below, by tweeting us @MoneySavingExp or by posting on the MSE Facebook page.
Have your say in our forum!