The top theatre lotteries – how to grab £10-£25 tickets for Aladdin, Hamilton, Matilda and more West End shows (often the best seats)
What seat would £20 buy you at a big West End show nowadays? You might expect to be right up in the gods, at best. Yet in the summer holidays I took my daughter to see Disney's Aladdin in front row stalls seats, with an amazing view of the action, for £20 each. Normally each seat would have cost a cool £63.
OK, I'll let the genie out of the bottle (boom boom). We got the tickets via the free-to-enter Aladdin lottery, a weekly competition to win seats for just £20. (In fact, I got extra lucky – this was the first time I'd entered.)
Aladdin is just one of a host of West End shows which offer drastically reduced tickets in this way. From Hamilton to Matilda, free-to-enter theatre lotteries give you the chance to buy seats that can cost £100+ (depending on the show) for just £15-£25.
How theatre lotteries work

We've a full show-by-show rundown below. But a nutshell:
It's always free to enter. You fill out an online form to enter a draw for cut-price tickets.
The performance could be the day of the draw, or up to a fortnight ahead. It depends on the show. You'll need to be flexible though - this isn't for those who need to book tickets months in advance.
If you win, you'll be told by email. You've then normally a very limited time to decide to buy the tickets – though you're not obliged to.
The exact seats you'll get varies. But at some theatres they're in the front row.
And the beauty of these lotteries over queuing for cheap on-the-day seats is that there's no need to shiver outside in person.
Why do theatres do this? The lotteries are a cheap chance for theatres to promote their shows (people often share them on social media). Plus they're a way to bring in new, younger theatregoers or those who might not be able to afford seats usually.
Show by show – how to enter
Here's a list of the top theatre shows that run lottos. All the ones we've found are for London's West End, but if you know of any others across the country, we'd love to hear about them in the comments section below. Please do let us know if you've won too.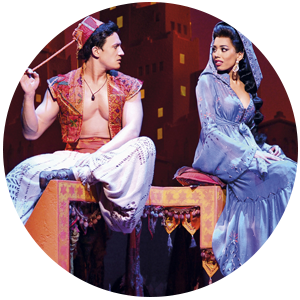 Aladdin – seats for £20. A limited number of £20 tickets for the Disney musical Aladdin are available via a lottery each week. It opens at 11am on Mondays and closes at 11am on Tuesdays, and winners can buy up to two tickets. The number of lottery seats varies by show and the theatre wouldn't tell us where they are, but normal seat prices are £22 to £100. I nabbed wonderful front row seats worth £63 each, so savings can be decent.

How to enter: Fill in the Aladdin lottery form. You can select up to three performances for the following week and winners can buy up to two tickets. It notifies winners on Wednesday mornings and they have until 11.59pm that day to pay.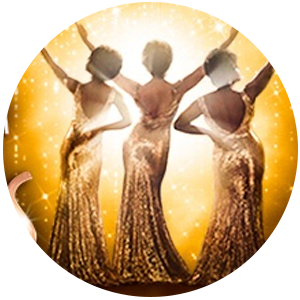 Top-price Dreamgirls, Everybody's Talking About Jamie and Kinky Boots tickets for £15-£25 via TodayTix. A number of front row tickets for Dreamgirls (£15), Everybody's Talking About Jamie (£20) and Kinky Boots (£20) are up for grabs for every performance.

Prices vary but these normally cost £85 to £175, according to TodayTix. The amount of lottery tickets available varies by performance, but you can double your odds of winning by sharing the lottery on Facebook or Twitter.

How to enter: All these lotteries are run by ticket agent TodayTix – just search for the relevant show to enter. The lotteries open at 12.01am on the day of the performance and close four hours before the curtain goes up. Winners are notified by email two to four hours before the performance (or by push notification if you entered via the app). You've just one hour to claim tickets and pay and can purchase up to two cut-price tickets.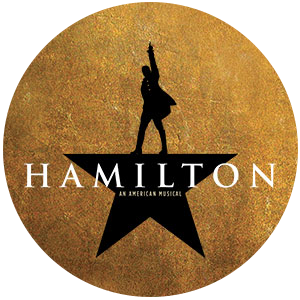 Hamilton – tickets for £10. It's possible to bag £10 tickets for the mega-popular hip-hop musical based on the life of one of America's Founding Fathers, Alexander Hamilton. The number of £10 tickets available and seats offered varies by performance.

Go to the Hamilton lottery. The lottery opens at 4pm two days prior to the performance and closes at 2pm the day before. Winners are emailed at 3pm the day before and must buy the tickets by 6pm that day. The exception is Monday performances, where entries open at 4pm on Friday and close at 2pm on Saturday – winners are then emailed at 3pm the same day and must pay by 6pm (they can buy up to two tickets).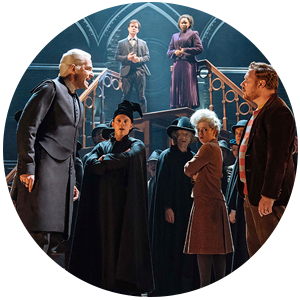 Harry Potter and the Cursed Child – parts one and two for £40. Every week, 40 tickets at £40 are up for grabs for every performance of J.K. Rowling's sought-after show Harry Potter and the Cursed Child. (The play is split into two consecutive performances and you pay £20 per part, so that's £40 per guest in total.)

Seats vary but agent TodayTix, which runs the lottery, says they will "always be some of the best seats in the house". Top price tickets normally cost up to £160 in total (£80 per part). Normally you can buy parts separately, but with the lottery you need to buy two consecutive shows.

How to enter: Submit your entry on TodayTix. The lottery opens every Monday at 12.01am and closes on Friday at 1pm. It notifies winners (via email or, if you've the app, push notification) between 1pm and 5pm that day, and they have one hour to claim. Winners can buy up to two tickets per part. See full details.
Get Our Free Money Tips Email!
For all the latest deals, guides and loopholes - join the 12m who get it. Don't miss out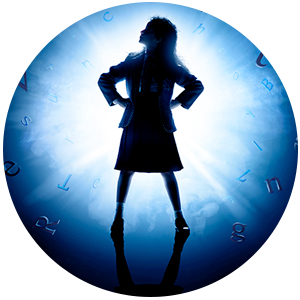 Matilda – best seats for £25. Every fortnight you can enter a lottery to bag tickets at £25 each for Matilda, the musical based on the Roald Dahl children's book. Each day, the theatre releases one pair of Band A tickets at £25 each for performances five days ahead (normally at least £70 each).

How to enter: Visit the Matilda lottery and enter your details and preferred performances. After you've entered you can opt to share on Facebook or Twitter to boost your chances. You'll get an email three to five days in advance to let you know if you've won. It is a rolling lottery with no closing date, but you can only enter once every two weeks, so set yourself a reminder. See full terms.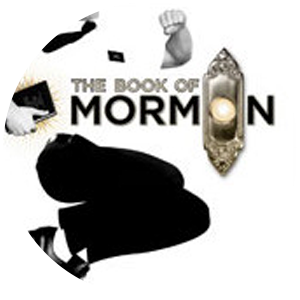 The Book of Mormon – tickets for £20. One pair of tickets for the musical The Book of Mormon, written by the creators of South Park, is available via a weekly online lottery for £20 per ticket. The theatre could not confirm what seats people are offered, but when we checked seats normally cost from £30 to £98.

How to enter: Go to the Book of Mormon lottery. The lottery opens at 12.01pm on Wednesday and closes at 11.59am the next day. You can select as many performances as you like, but can only win one pair per draw. It notifies winners by 11.59pm on Thursday for the following week's shows. See full terms.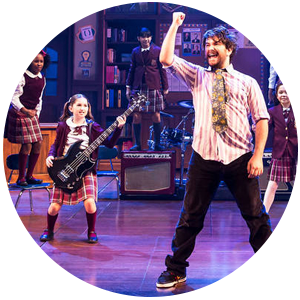 School of Rock – best seats for £15. One pair of top price seats is available for £15 per ticket for every performance of School of Rock, the stage musical version of the hit movie. These are normally £100 each.

How to enter: Fill in your details on the School of Rock lottery. You can apply at any time for all performances in a two-week period. Winners are notified by email three to five days in advance of the performance. You can get extra chances by sharing on Facebook and Twitter. See full terms.
Get Our Free Money Tips Email!
For all the latest deals, guides and loopholes - join the 12m who get it. Don't miss out
Join the MSE Forum Discussion
Have your say
This is an open discussion; anyone can post. Comments may be edited, and are only published during the working day. Please report any spam, illegal, offensive, racist, libellous posts (inc username) to fbteam@moneysavingexpert.com.