Gift cards and vouchers
Your rights, and what to do if a company goes bust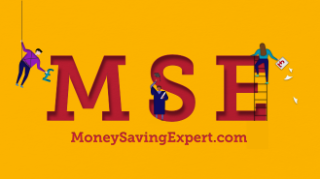 An increasing number of people are planning to buy gift cards and vouchers as Christmas presents this year. But buying one isn't necessarily a good idea – you could lose out if a retailer goes bust. Here's what you need to know...
Get Our Free Money Tips Email!
For all the latest deals, guides and loopholes - join the 12m who get it. Don't miss out
What exactly are gift cards and how do they work? They're usually credit-card sized plastic cards which are preloaded with money – they can generally be spent at a single retailer online or in stores, although some can be spent at multiple retailers.
They're increasingly popular, too – research from the UK Gift Card and Voucher Association found 57% plan to give a gift card or voucher this Christmas.
That's nice. A gift card makes a much nicer present than cold hard cash, doesn't it? Er, no, not really. You may not like giving cash as a Christmas present, but it's a much better way to give than purchasing a gift card. Cash is less risky, more flexible and guarantees the person you're giving to will be able to spend the amount you're giving – even if their favourite store goes under.
But we're out of the recession. Surely there's little chance of a retailer going bust? It's easy to say that, but in fact a number of large high street companies have gone into administration in recent years – Phones4U, La Senza and Kiddicare were the latest casualties in 2014.
So what happens to gift cards/vouchers when a retailer goes bust? Insolvency law means it's perfectly legal for a retailer to refuse to accept gift vouchers and gift cards if it goes into administration. (See our Administration Help guide for full on your rights when this happens.)
This is because the retailer no longer exists in the same form as it did when it sold you the gift card or voucher. So it doesn't have to honour all its past obligations.
Ultimately the decision is down to the appointed administrator, not the retailer. And even if you lodge a claim with the administrator (you'll be what's known as an "unsecured creditor"), you're only one person in a long line of people owed money by the firm – it's not guaranteed you'll ever get the money back.
The Association of Business Recovery Professionals says that once an administrator's appointed, it has a statutory duty to maximise returns to business creditors, such as banks, giving them priority over individual customers and employees.
What does an administrator consider when deciding whether gift cards should continue to be accepted? The administrator's decision is based on a number of factors, including how many gift vouchers or gift cards are in circulation, the impact of accepting gift cards on other creditors, the likelihood of achieving a rescue package for the retailer and the relationship between the business and its customers.
Accepting vouchers could 'hurt' other creditors by reducing the value of assets available to them. It could also deter potential buyers of the firm who may not wish to take on the obligation to honour vouchers.
So if a retailer does go bust and I'm unlikely to get my money back, should I just throw my gift card/voucher away? No. Don't be too quick to chuck gift cards – administrators may have a change of heart. For example, when Comet went into administration in November 2012, the administrator Deloitte ended up allowing it to accept gift cards, after originally saying it couldn't.
In the past we've even seen other firms coming forward to accept gift cards when the retailer that's gone into administration won't honour them. When HMV entered administration in January 2013, for example, customers were given the option to exchange them for equivalent vouchers at Tesco, Asda or Boots instead. The Association of Business Recovery Professionals says gift cards may sometimes be accepted elsewhere to "preserve goodwill".
Is there anything else I can try? There are a few other tricks you can try to get your cash back if a retailer goes bust before you've used your gift cards. Here are your options:
Bought a gift card or voucher worth £100 or more on a credit card? Try Section 75. If you paid for even a small part of the gift card on a credit card – and it was worth more than £100 in total – then Section 75 of the Consumer Credit Act 1974 may cover you. It states that your card company must refund all purchases worth between £100 and £30,000 in total if you don't get the service or the item you paid for.



However, this isn't guaranteed to work as there's no set rule on whether the law covers gift cards. Also, Section 75 only applies to single items worth over £100, so you aren't covered if you bought multiple gift cards for smaller amounts, regardless of the total cost. See our Section 75 guide for more info (and be aware you may need the gift giver to claim for you as they're the one who paid).

Used a debit card or spent under £100 on a credit card? Try using your card's chargeback facility. Visa, Mastercard and American Express may return your money. There's no limit on how much you need to spend in order to make a claim (though on Mastercard, you must spend a minimum of £10) but you must claim within 120 days of something going wrong. But this is a customer service promise, not a legal obligation. See the Chargeback guide for how it works.

Become an unsecured creditor. This means registering your claim with the administrator – although as outlined above, there's no guarantee you'll get your cash back so it's best to try Section 75 or chargeback first.
I've read the warnings but I still want to buy a gift card/voucher for family and friends. What's the safest way to do this? If you're adamant you want to get a gift card, your best bet might be to get one which can be redeemed at multiple stores, such as a Love2Shop or One4all voucher.
Here, if one of the retailers signed up to the scheme goes bust, the recipient will still be able to spend it elsewhere – and they get more choice, anyway. However it's not totally risk-free – if the gift card's issuer goes into administration, retailers may refuse its cards.
Alternatively, if you must buy a card for an individual store, at the very least Google the company and do a bit of research to get an idea of its stability.
I've received a gift card/voucher – what should I do with it? It's simple – spend it as quickly as possible! That way you won't be affected if the retailer does go bust, plus you minimise the risk of you losing it/shoving it somewhere safe and forgetting all about it until after the credit runs out. Remember, most gift cards and vouchers have expiry dates.
Also check the terms and conditions of any gift card you get for any quirks. With the One4all gift card for example, if the card hasn't been used after 18 months, 90p will be deducted from the value of the card each month, even if you start to use it again, so again, it's best to spend the balance as soon as possible.
Get Our Free Money Tips Email!
For all the latest deals, guides and loopholes - join the 12m who get it. Don't miss out