Martin Lewis' Biography
Full details on the Money Saving Expert
Get Our Free Money Tips Email!
For all the latest deals, guides and loopholes - join the 12m who get it. Don't miss out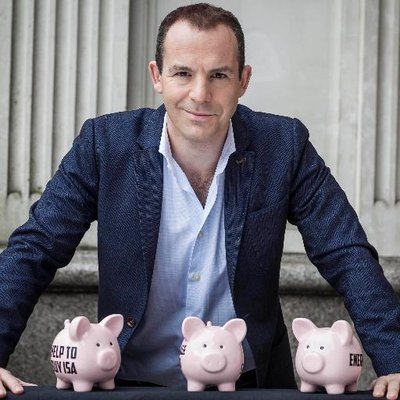 Martin Lewis OBE, the Money Saving Expert, founded this website in 2003 and is currently its Executive Chair. He's an award-winning campaigning journalist, TV and radio presenter, newspaper columnist, charity founder, author and according to Google, the UK's most searched-for British man.
Born in Manchester in 1972, Martin grew up in Cheshire's Delamere Forest and now lives in London with his wife, BBC Click presenter Lara (aka Mrs MSE), and three-year-old daughter Sapphire (aka mini MSE). If you fancy a bit of colour, read Lucy Kellaway's Financial Times profile of Martin, to stick to the core facts, read on…
Founder & Chair, MoneySavingExpert.com
Martin set up this site in his living room in 2003 for £100. With a focus on how to cut your bills without cutting back, it soon saw explosive growth (see MSE's history). It is now the UK's biggest consumer site with over 15 million monthly users and 12 million who asked to receive the weekly Money Tips email.
In 2016 he moved from Editor-in-Chief to a new role as MSE's Executive Chair overseeing the site, focusing on journalism and content-quality, ethics, strategy and creativity.
Television, Radio & Print
The prime-time ITV The Martin Lewis Money Show series seven started in Nov 2017. Martin's also the resident expert on This Morning (Mon & Fri), Good Morning Britain (Thu) and BBC Radio 5 Live's Lunch Money Martin (Mon). He has regular columns in The Daily Telegraph, The Sunday Mirror and a syndicated column published by over 56 regional newspapers and magazines.
Current Main Broadcasting
Martin is a regular, if not ubiquitous, face on UK TV, appearing as a presenter, interviewee or guest on many programmes. His core current regulars, though, are…
The Martin Lewis Money Show, ITV
The show aims to save people £1,000s. Series five aired on Mondays from 23 November 2015 to 14 December 2015. Then on Fridays from 8 January 2016 to February 2016.
This Morning, Mondays, ITV
Martin talks MoneySaving each Monday with Phillip Schofield and Holly Willoughby on This Morning, presenting top deals and ways to save.
Good Morning Britain, Thursdays, ITV
After a number of years with GMTV, Martin carried straight over to the Daybreak team and then Good Morning Britain, where he presents a Deals of the Week segment. He celebrated his 10-year anniversary on ITV breakfast in July 2016.
This Morning, Fridays, ITV
Every Friday morning Martin presents his quick deals on This Morning, which includes hot MoneySaving deals to important snappy money updates.
Lunch Money Martin, noon, BBC Radio 5 Live
Every Monday Martin joins Adrian Chiles' show to debate the week's money stories. The show's been running over five years in various guises, first starting as 'The Consumer Panel' with Martin and Gabby Logan.
Daily Telegraph, Woman and other columns
Martin has a monthly column in The Daily Telegraph, a bi-weekly column in The Sunday Mirror, appears fortnightly in Woman magazine, and has a syndicated column in a range of regional newspapers, including the Manchester Evening News and The Jewish Chronicle.
As well as these regular slots, Martin's constantly interviewed and appears on a range of news and current affairs programmes.
Former TV and newspaper stuff
In the past Martin has had a number of TV series and newspaper columns. These include:
The Money Vault, This Morning, Fridays, ITV
Are the rich and famous brave enough to enter the vault where Martin interrogates their finances?

News of the World column
Martin had his own weekly campaigning page in the News of the World with his main column, plus tips of the week and a reader Q&A.

Martin Lewis' It Pays To Watch, Channel 5
Martin presented three series of this prime-time MoneySaving show on Channel 5. The live-format show aimed to jam as much MoneySaving as possible into half an hour – at the speed he talks, that's serious content. It was also followed up by a web TV audience programme, It Pays To Watch More.

Tonight, ITV
For five years Martin was a regular presenter of ITV's flagship Tonight current affairs programme, bringing detailed half-hour MoneySaving shows and exposés to a prime-time ITV audience.

Make Me Rich, ITV
Martin's first TV series was Make Me Rich, a money makeover show where he was challenged to save families as much as possible in just one day. The average saving over the series was more than £5,000 per family.
Martin's also had columns in The Sunday Times, The Guardian and Sunday Express and was a regular on ITV's morning show Lorraine.

Founder & Chair, The Money and Mental Health Policy Institute
In 2016 Martin founded and funded a new charity, the Money and Mental Health Policy Institute, to research, lobby and innovate policies to try to break the toxic relationship between mental health issues and debt. Run by former No.10 special adviser Polly Mackenzie, with seven full-time staff, it's already impacting the way policymakers think about this issue.
Campaigns
Martin is often credited as the "big gob in chief" behind campaigns to reclaim bank charges, PPI and council tax. More than 10 million of his template letters have been downloaded and possibly (it's tough to calculate) over £10 billion repaid. In 2014 he was the lynchpin of the successful campaign to get financial education onto the national curriculum and still works with the All Party Parliamentary Group pushing to improve provision.
Unflinching from controversy, as the former head of the Independent Taskforce on Student Finance Information he's berated the Government over retrospective student loan hikes, and pushed the plight of mortgage prisoners. He's often called for meetings with ministers and shadow ministers and to give select committee evidence on a wide range of topics.
Martin Lewis' life lecture, BBC 1 The One Show, aired Tuesday 3 January 2017, 7pm...
Charity Fund: Citizens Advice, Foodbanks, Financial Ed
In 2012 MSE joined the MoneySupermarket group, and Martin used some of the proceeds to set up a £10 million charity fund.
As well as the Money and Mental Health Policy Institute, major projects include £2 million to Citizens Advice; launching 'financial triage' at Trussell Trust foodbanks; and funding Pfeg (the Personal Finance Education Group) to provide three years of 'My Money Week' in most UK schools, and a new venture for free financial education textbooks for every school.
In 2008, Martin launched The MSE Charity, and is still its patron. It has so far helped connect more than £660,000 in small grants to local consumer finance and education charities.
He is also a patron of both Grief Encounter and SMBP and works with the John Schofield Trust to help young journalists looking for mentors.

Accolades & positions of responsibility
Martin was appointed OBE in the Queen's Birthday Honours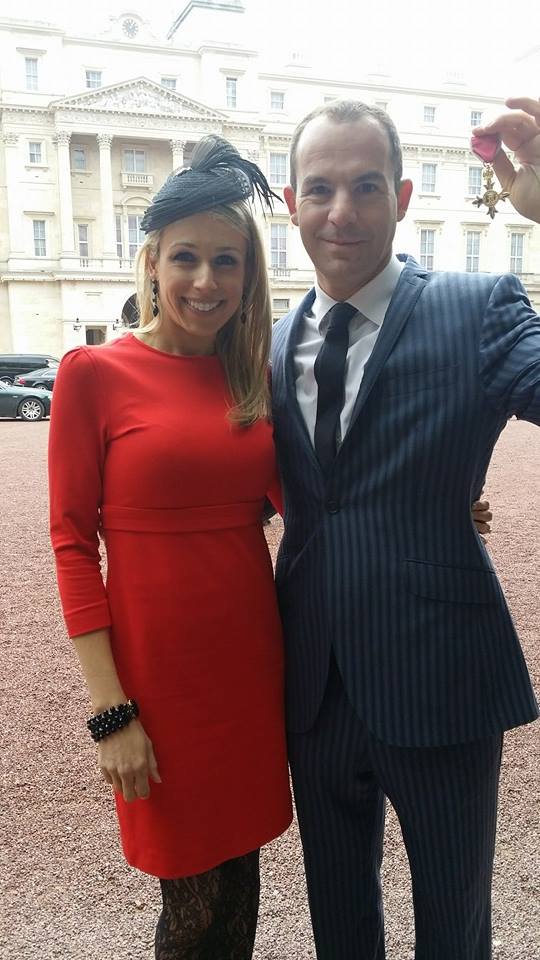 list in June 2014 for services to consumer rights and charity.
Before the EU referendum, many polls named Martin as the UK's most trusted voice, and by the end of the campaign he was the only person still trusted by supporters of both sides and his how to vote in the EU referendum guide was read over one million times.

He has been awarded the Beacon Philanthropy Fellowship and featured in The Sunday Times Giving List for the last four years.

Martin is a governor of his former university the London School of Economics (LSE), has an honorary fellowship in journalism from the University of Cardiff Journalism school (where he studied his journalism postgraduate) and has honorary doctorates from Open University, Chester University and Leeds Beckett.
He appeared in the new media section of the UK's 500 most influential people 2015 and the charity section of the 500 most influential people 2014. He's also been Consumer Journalist of the Year and Citizens Advice Consumer Champion
Author
Martin's main book, written earlier in his career, The Money Diet, twice topped the Amazon bestsellers list. He is also editor of Thrifty Ways, a book written of the wisdom of the MSE forums, and Three Lessons.
Outside the world of money
Martin is an athletics stats nerd fan, and always wanted to be a commentator as a teenager. In 2016 he fulfilled a lifelong ambition and started in-field presenting at major athletics events including the Olympic trials and the London Anniversary Games, culminating in the London World Athletics championships 2017 – where he got to run the 100m in front of 60,000 fans just before Usain Bolt (though in a slightly slower time).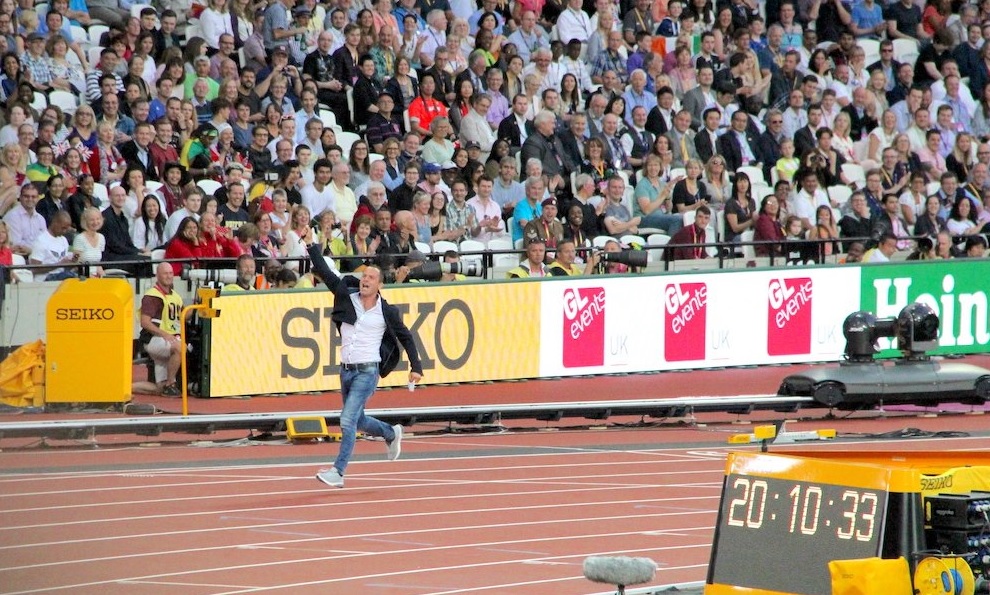 He regularly appears in Countdown's Dictionary Corner. He also likes quizzes, was a Celebrity Mastermind champion in 2012, won £150,000 on Celebrity Millionaire (which was donated to Citizens Advice) and captained the LSE team (which lost on a tie-break) in Celebrity University Challenge 2015.
Back in 2009 he even had his own one-man West End show, MoneySaving Live, and a featuring credit in a Top 40 chart hit, I Fought The Lloyds.
A fan of spreadsheets, he averages more than 407 points a game at Scrabble although, sadly, he scores similarly at golf. He runs regularly to "manage the stress" and is aiming to do 2,000 km in 2017. His record 10km time is 48:27 set in 2016 (80% slower than Mo Farah).
Martin counts his steps too, averaging over 21,000 a day, and he tries to walk everywhere (see his fitness tracker stats).
In his spare time he used to do a bit of rock n' roll-esque dancing (before the knees struggled). He supports Manchester City, and loves The Big Bang Theory (Bazinga!).
What did Martin Lewis do before MoneySaving?
He first moved to London from Cheshire, aged 19, to study Government and Law at the LSE, where he spent time dabbling in student politics, then a year as general secretary (president) of the students' union – where he also was chosen as a UK representative at the UN World Youth Leaders conference in Seoul, South Korea.
After graduating, he went to work 'for the other side' as a City spin doctor in financial public relations, while dabbling in stand-up comedy in his spare time to "relieve the tedium".
He later returned to university – this time to study a practical postgraduate diploma in broadcast journalism at Cardiff University.
This led to a staff job in the BBC's Business Unit, where he worked on personal finance and business programmes. He spent time as a business editor at Radio 4's Today programme, and later reported for BBC1, BBC Radio 4 and BBC Radio 5 Live.
Martin left the BBC on 31 December 1999, to go to a small, now-defunct digital television channel called Simply Money, which is where he first became the 'Money Saving Expert'.
What others say about Martin…
Many profiles have been written about Martin in the papers. Those still available online, good or bad, have been included here – though as always with these things, some are riddled with inaccuracies, but we've included 'em anyway.