If you click a link with an * to go through to a provider, we may get paid. This usually only happens if you get a product from it. This is what funds our team of journalists, and keeps us free to use. Yet there are two crucial things you need to know about this.
This never impacts our editorial recommendations – if it's in, it's in there because we independently rate it best.
You'll always get as good a deal (or better) than if you went direct.
For a more detailed explanation see How MSE is financed.
Degree Apprenticeships
Gain a degree, experience and a salary
If you're thinking about studying for a degree, heading to university is often seen as the only way. However, if you're a little unsure over the course you want to do, are put off by the fees or want to gain practical experience at the same time, degree apprenticeships are well worth checking out – and you can apply all-year round.
For all the latest deals, guides and loopholes simply sign up today – it's spam-free!
What is a degree apprenticeship?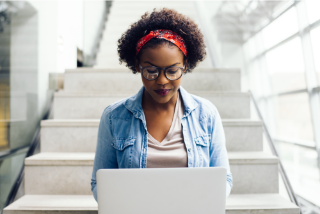 In a nutshell, a degree apprenticeship (or a graduate apprenticeship in Scotland) is a 'get paid to study' route. You'll secure a full-time job with an employer, with time out to study. This is often equivalent to one day a week and is usually delivered via remote or distant learning with a university, though can include face-to-face elements.
Each course is designed to recognise your academic and on-the-job learning, so both are taken into consideration and you're seen as a full-time student. It therefore usually takes the same amount of time to complete as a traditional university course – typically three or four years for a bachelor's degree.
There are fewer places than university, so it won't work for everyone
While there are a host of industries that offer degree apprenticeships, including accounting, banking, construction, engineering, hospitality, law, marketing and retail, you'll be more restricted in your choice of subjects (and vacancies) than you would be with traditional university courses.
In fact, if you choose this route, you'll likely be better off selecting a company you'd like to work for first, and then seeing if the course it offers suits you or not – and that you meet any criteria asked for (such as three A levels at grade B or above).
The good news is the list of employers offering degree apprenticeships includes big names such as Accenture, Amazon, Barclays, EDF, Goldman Sachs, Jaguar Land Rover, KPMG, Morrisons, Transport for London (TfL) and Thames Valley Police.
Salaries can be decent too, for example the Morrisons degree scheme pays a starting annual salary of £22,000. Plus by the end of the three-year course it promises you'll become a senior manager, so it can be a good way to learn the ropes and progress inside a large-scale firm.
However, all of this means it won't suit everyone. If you're looking for the 'university experience' (such as living in student accommodation) and/or have a specific course in mind, then this won't work for you. In addition, as places are more sparse, it can be a very competitive application process – read on for our top tips to help below.
You'll earn a bachelor's degree and/or a master's at no cost

There are two different levels of degree apprenticeship:
Level 6 – bachelor's degree or equivalent qualification. This is the next step on from A levels and Scottish Highers, and usually takes three years to complete.


Level 7 – master's degree or equivalent qualification. This is the next step on from a bachelor's degree, and usually takes around one or two years to complete.
With either level, the employer will fund associated costs of your study, which can sometimes include any required travel and/or accommodation. So you won't need to take out a student loan.
The university and your employer will typically work together to ensure your academic and on-the-job learning are both progressing at the required rate. For example, the university might set academic assignments where you need to use your work setting or company as a case study, resulting in you providing actionable recommendations that your employer could use.
Pros
Cons

✔️ Fully funded degree


✔️ Get paid a salary


✔️ Gain professional experience


✔️ Likely to have a permanent, more senior job at the end

❌ Fewer courses available than traditional university


❌ Doesn't offer the 'university experience'


❌ Getting a place can be competitive
Degree apprenticeship need-to-knows
The traditional academic year usually starts around September each year, with students needing to apply many weeks or months beforehand.

While some degree apprenticeships also work this way, others are continually advertised throughout the year. This can provide greater flexibility, though the lack of one single window and exhaustive list of options available can make it trickier to compare.

You'll therefore need to be prepared to regularly check what positions are on offer, and apply before each deadline. See full help on finding a role below.

Just like the traditional university route, there are no age limits. Provided you meet any eligibility criteria (for example, three A levels at A* to C grade) then you can submit an application.

The fact you're paid a full-time salary can actually make this route more appealing and accessible to someone that has already been in the workplace for a number of months or years but wants to return to study.

Even though you'll be earning a full-time salary, as you'll also be enrolled on a full-time university course you'll still be entitled to sign up to student discount schemes.

Many of these are free to sign up to, and often just require your university email address as verification. See our round up of the top student discounts.

Discounts don't just stop at retailers, students don't need to pay council tax, which can represent a considerable saving. Even if you live with a non-student, savings can still be made. See student council tax rules for full help.

Alternatively, if you're not provided with a university email address and are struggling to apply for any of the schemes above, take a look at the NUS Apprentice Extra card. However, there is a cost (currently £11/year or £19 for two years) so you'll need to weigh up if it's worth paying for.

One of the main benefits of this route is the fact your tuition fees are entirely picked up by your employer, plus you're then paid a salary on top which should cover your living costs.

You therefore don't need to apply for a student loan, however you're still eligible to open a student bank account if you choose to. These work just like any normal current account but often come with other perks such as a free railcard and a 0% interest overdraft. See our top-pick student accounts guide for full info, or, if you know you won't need to borrow, our best bank accounts guide.

By the time your course ends, you'll have both your degree and multiple years of experience – and all at the expense of your employer. So most companies will want to retain the talent they've invested so heavily in.

Depending on the course and company, you may automatically be offered a role or you may need to apply for open roles. However, either way you're likely to be in a strong position and you should know enough about your employer to know where you'd like to work permanently.

Though if you've fallen out of love with the place, or there are no positions to apply to, you will of course be free to leave and go elsewhere. Just be slightly wary as some companies will have a clause in your contract which could mean it's able to claw back the costs of your studies if you leave within a certain timeframe, or before the course is finished. Plus, if you leave before completing, you won't have earned your full degree.

For example, if you leave within a year of the course ending you could be asked to repay 50% of the tuition fees, within two years 25% and within three years 10%. We have heard of cases where companies haven't enforced this in practice, but it's something to bear in mind.
"I gained a free degree and tripled my salary"
To bring this to life, here's how it worked for the author of this guide, albeit a (ahem) 'few' years ago...
I never knew what I wanted to do 'when I grew up', but applied to university during my A levels as it was the done thing. I'd chosen product design but was left uninspired by both the course and accommodation after an open day – it just wasn't for me.
So I declined my place and got a job at my local council. Four years later I was ready to study again, but I'd got used to a salary. It was at that point I turned to google and finally discovered degree apprenticeships.
I applied to Barclays as I'd always been interested in personal finance and after an assessment centre, was offered a place. Throughout the three-year course I studied a leadership and management degree with 24 others, being put up in a hotel for residential study blocks and distance learning for the rest.
I had one study day every two weeks and worked in the branch network for the rest of the time, rotating through different roles such as Cashier, Personal Banker, and Assistant Branch Manager. I was also able to work on projects and build relationships with some very senior people.
I graduated with a first, genuine friends for life and secured a place on the company's graduate scheme, which had a very healthy salary (almost three times what the council paid). It's not all about money, and it was hard work, but this route certainly worked for me – and the most MoneySaving thing I've ever done too. MSE Steve B
How do I find a degree apprenticeship?
How do I apply for a degree apprenticeship?
Like any application, study the criteria carefully as some positions may require you to have certain qualifications and grades already, such as an A level in Maths at grade A* to C.
Also make sure to read the job advert fully to understand exactly what you're likely to be doing and research the company to make sure it fits with what you're after. If you're unsure, rather than blindly applying think "if I was offered this job here and now would I be happy about accepting?" If the answer is no, keep looking.
Tailor each written application carefully
The process will vary between roles and organisations, but expect to submit a CV (curriculum vitae) listing your academic and work history to date. You'll also likely need to submit a cover letter (and if you're not asked for one, it's still a good idea to send one anyway) which is your opportunity to summarise why you'd like the job.

These documents are effectively your 'shop window', so think of them as your advert or billboard to promote you. Also consider that many hiring managers will receive hundreds of applications, so think of ways to make you stand out (and make sure there are as few reasons as possible to rule you out).
Always do as much research as you can about the firm, and tailor your CV and cover letter to match the job advert as closely as possible. Try and steer clear of repeating generic phrases such as "organised", "passionate" and "great team player" and instead provide examples to demonstrate how you possess those skills.
For example, if a job advert asks for "attention to detail", simply saying "I have great attention to detail" won't tell the hiring panel much, though "Detail is key, I always check and triple check my coursework before submitting it to ensure it's accurate" gives a practical example.
This is also a good rule for any job application, check it and check it again before hitting submit. It's also a good idea to ask someone else to proofread it too, especially if you know someone who works in the industry you're applying to.
If you're successful and shortlisted, prepare, prepare, prepare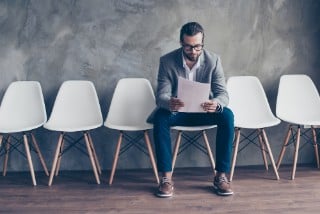 Congratulations! You've received an email or call to say your application has been progressed to the next stage. This is an achievement in itself, so well done.

The invitation should detail what you'll need to complete, with common examples below:
Interview. This is almost guaranteed, though how it's delivered could vary. For example it could be virtual by video call or face-to-face. A traditional interview would typically be with three-person panel and last around an hour, with questions designed to help the panel understand why you've applied and your experiences to date.


Group task. This is where you meet a number of other candidates that have applied and you work on a case study or problem together, often presenting back your ideas to the panel at the end. The aim of this is to observe how well you work with others, so a balanced combination of listening and contributing is usually good.


Written task or test. This is often based on real work you'd be expected to do if you were to get the job, for example suggesting improvements to a current webpage. You may be asked to do this at home or at the same time as a face to face interview, but either way expect it to be timed. Always read the question carefully and keep a close eye on the time.


Presentation. You may be given a task to complete before you meet the panel, or on the day. You'll then be asked to prepare and deliver a pitch or presentation, explaining your ideas and answering questions.


Assessment centre. This is just the collective name for the tasks above. For example you may be invited to an assessment centre with an interview, presentation and group task.
Once done, it's then a waiting game to find out if you've been successful. If you have, you'll usually receive a verbal offer over the phone first, which will be followed up with written confirmation and contract.

However, if you miss out and are not offered the job, don't be put off. Unsuccessful applications are not tracked anywhere outside of the company, so think of it as valuable experience and try again somewhere else.
You've also been through one interview, so will have a better idea of what to expect. And it's always a good idea to ask for feedback as to why other candidates were chosen instead, in case it's something you can easily change or work on for next time.

Have your say in our forum!
Degree Apprenticeships