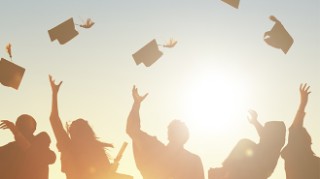 Student checklist
50+ tips on how to stretch your student loan
With student maintenance loans lagging behind inflation, it's even more important to budget carefully and look out for ways to save cash. Our student MoneySaving checklist has over 50 quick tips to help get you through university or college without a serious debt hangover.
For all the latest guides, deals and loopholes simply sign up today – it's spam-free!
Thanks to all the MoneySaving students who emailed in these extra tips below.
Kit out your student house using Freecycle
Freecycle prevents perfectly good items from ending up in landfill by giving them to those who need them. It's dead easy to use and last year I kitted out my house (wardrobe, mirror, energy saving lightbulbs, bedside table).
There are so many participants it's never short of supply. Just sign up to your local group and off you go. Don't forget to give back through Freecycle too. [See Freecycle guide]
- Ryan, London South Bank Uni
Use a car petrol contributions tariff
If you are lucky enough to have a car, don't run your fellow students around – place a tariff on your wall with required contributions to your petrol costs.
For example, Tesco £1.50, town £2, pictures £1 (you can also give allocated times for these trips to maximise the income!) If you're going yourself the costs can be reduced, but you will be surprised how the money adds up.
- Caitlin, Uni of Wales Trinity Saint David
Get help with health costs while your income's low
Collect an HC1 form from your local job centre, dentist or GP and you may be able to get help with NHS prescription charges, dental treatment, sight tests, vouchers towards glasses or contact lenses, and even hospital travel costs.
I've had no problems with eligibility and have received these benefits free despite not always qualifying for the full amount of student grant. I was shocked to find out that none of my fellow students had heard of it. [See NHS Choices for how to apply]
- Dan, Edinburgh Uni
For all the latest guides, deals and loopholes simply sign up today – it's spam-free!
Have your say in our forum!