Disney World Orlando Tickets
Cut the cost of Florida's theme parks
Get Our Free Money Tips Email!
For all the latest deals, guides and loopholes - join the 12m who get it. Don't miss out

Rose | Edited by Steve N
Updated March 2018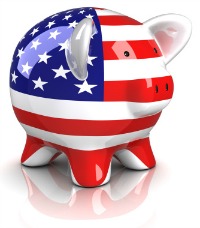 Don't go Goofy over Florida's theme park prices. Whether you're heading to Disney, Universal, SeaWorld or Busch Gardens, visits can cost £100s or even £1,000s.
We've 38 tips – including eight brand-new ones – to help, such as discount sites to nab cheap Disney tickets, what to watch out for when booking and how to find hidden freebies.
WARNING! Before buying ANY tickets, read the booking tips below and for extra safety, pay on a credit card.
38 Disney and Florida theme park tips, including...
We've just given this guide a major overhaul. We've added lots of new points with help from our resident Disney expert MSE Nick T, who's been to Disney a whopping SIX times (and counting). Please give us feedback and share your tips in the Disney World Orlando Tickets forum discussion.
Charm Mickey, Minnie and the other characters for hidden freebies
With so many instantly recognisable characters roaming Disney World, it can be tempting to simply rack up as many selfies and autographs as possible.

But take the time to chat to a character – rather than just nabbing a photo or signature and moving on – and you could be rewarded with free stickers, badges and even vouchers to redeem in Disney stores.

MSE Nick T managed to charm his way into a free souvenir:
At the Alice in Wonderland Meet and Greet spot, I got chatting to Alice and the Mad Hatter about tea and ended up re-enacting the Mad Hatters tea party with them. They loved this so much I was given a free voucher to buy a badge pin in one of the various stores around the parks – naturally I picked up an Alice in Wonderland pin!
Don't pay loads to rent a buggy – it's cheaper to buy one or bring your own
Hiring a pushchair from Walt Disney World Resort starts at $15 per day, which can soon add up over the course of a week or a fortnight pushing your kids around the park.

One way to beat this is to buy one instead – you can find them from $20 in Walmart. If you buy one, use it then leave it behind you'll still have saved over the course of the holiday (though if you can take it home with you, so much the better).

But if you can, it's usually best to bring your own. Most airlines will let you bring a buggy and a car seat for free as well as your usual baggage (although in some cases, bringing both could mean you forfeit some of your allowance). See 50+ Overseas Travel Tips guide for each airline's policy.
Staying in a Disney World resort? Venture out for cheap eats
Staying in a Disney hotel isn't cheap at the best of the times – and eating all your meals in the resort will leave you with a hefty food bill too.

If you've a rental car, your best bet is usually to go offsite and pick up supplies in local supermarkets. Bringing a packed lunch rather than eating in the theme parks can save you a packet – and don't forget to stock up on snacks, as even small eats in the parks can be pricey.

Similarly, dining out will be far cheaper if you can drive to a restaurant in Orlando rather than staying close to the parks.

If you do end up eating at the resort, stick to Quick Service Restaurants rather than the pricier Table Service options. And weigh up whether or not to invest in a Dining Plan – a Quick-Service Dining Plan, including two self-service meals a day as well as drinks and snacks, starts at £37 a day (£16 for children).

And if you want a Character Dining experience, where you eat alongside Cinderella or Winnie the Pooh and pals, opt for a breakfast or lunch sitting, which tend to be cheaper than dinner.
Get Our Free Money Tips Email!
For all the latest deals, guides and loopholes - join the 10m who get it. Don't miss out
Get Our Free Money Tips Email!
For all the latest deals, guides and loopholes - join the 10m who get it. Don't miss out