Broadband Haggling
Top tips for slashing your internet and line rental bills
Get Our Free Money Tips Email!
For all the latest deals, guides and loopholes - join the 12m who get it. Don't miss out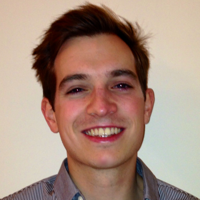 Updated May 2018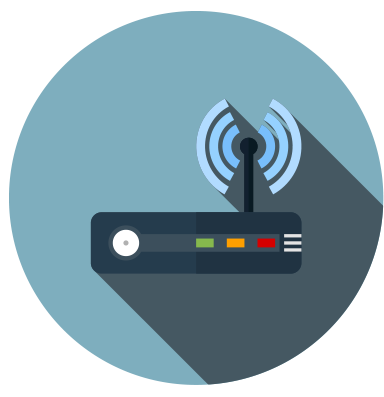 Providers hike prices pretty much annually these days, but if your bill's gone up - or you're just on a promo deal that's ending - switching isn't your only option. We're flooded with stories of existing customers who've slashed £100s off their bill by using a method that dates back to the dawn of civilisation... haggling.
If you're happy with your service but not what you pay for it, there's plenty of scope for negotiation (especially for BT, EE and Sky customers hit by recent hikes). Broadband's a mature market and companies are desperate to keep customers, so here are our top haggling tips.
In this guide...
'I cut £220/yr off my package'
Our most recent poll, in November 2017, found 80% of broadband customers who tried to haggle were successful in negotiating a better deal, showing what's possible. With some firms, the success rate was even higher – for example, 86% of Sky customers claimed victory. See our top 10 service companies to haggle with.
Here are examples of MoneySavers who've slashed their broadband bills by haggling:
Sent BT an email to ask for my MAC code. Received a call today which resulted in cutting £220/year off my phone and broadband package for a year with an upgrade to totally unlimited broadband, so no 10GB limit anymore! Just shows what can be done. – forumite TonyNannini
I rang Sky and said I wanted to move my phone and broadband to Plusnet. Sky initially offered free broadband and £50 credit, which I didn't take. I called back later and was offered free broadband for 10 months and line rental for £10/month for 10 months - and eventually managed to extend the free broadband to 12 months.

– forumite dharle
Just had a brilliant result from Plusnet as an existing customer. I've been with them for 3 years and have experienced four line rental increases. When I received the email about the latest I gave them a call, having read about other available broadband deals on MSE. Having some numbers to hand really helped – I was offered a new customer deal and saved £120/yr.

– Rachel, via email
TalkTalk were charging me £5/mth (plus line rental paid upfront). When I rang they immediately offered me the Essentials TV, Broadband and Phone package half-price for 12 months, plus an extra £2/mth discount – works out at £3 a month. I also get free evening and weekend calls and the YouView box. More for even less money!

– forumite kat1311
Please let us know how you get on via the forum, or you can email successes@moneysavingexpert.com or tweet @MoneySavingExp with your success stories.
Don't settle for a bum deal – make 'em fight to keep you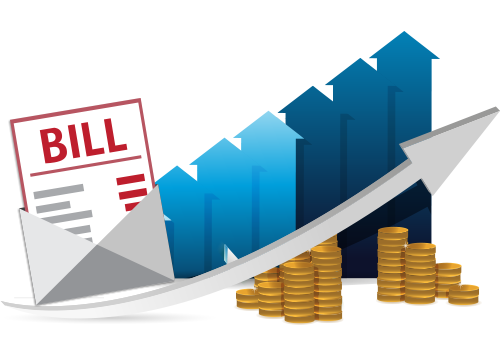 If you're fed up with price hikes or your bills are going through the roof because your promo deal's ending, don't sit back. There are a host of ways you can cut costs, while not sacrificing getting what you want.
Now we know haggling's often seen as the preserve of backstreet bazaars, but it's very much alive and kicking in the UK and there are huge savings to be made, particularly on broadband and line rental packages. The broadband world's a mature market and most people already have a provider, so competition to keep existing customers is fierce.
In a nutshell, call up and ask for a better deal. Say you're paying too much or rivals' deals are cheaper. If that doesn't work, tell them you're leaving. You'll usually get put through to companies' super-powerful hidden deals departments.
Why haggling works
Here's the key thing to understand:
Companies only make their best deals available to newbies; they LOVE loyal customers, because they stay with the firm through thick 'n' thin, always paying full price and never checking if their deal can be beaten.
This lets big firms rake in regular, guaranteed, easy profit. So ask yourself a question: do you want to be a customer whose business is fought for, or one who's taken for granted? If you don't want to be taken for granted, take the haggle challenge.
Haggling is just one of your price cut weapons – check new deals too
While haggling can be powerful, it's just one part of your battle to get the best deal. Sometimes the 'new customer' offers you can get from alternative providers are simply unbeatable. So by all means haggle, but always check the top deals out there too – see How to get cheap broadband for our top picks.

15 top haggling tips
Haggling may sound straightforward, but perfecting it's an art. Here are our top tips for broadband haggling - for more, see our guide on Haggling with Sky, AA & more.
Mid-contract price hikes can strengthen your position

In 2014, Ofcom changed the rules around mid-contract price rises. It confirmed that users with a landline, broadband or mobile contract taken out after 23 Jan 2014 should be allowed to leave penalty-free if their provider hikes prices during the contract and didn't warn them about it before they signed up.

If your provider is hiking prices it must let you know in writing – you've 30 days to leave (or threaten to leave) from receiving your notification letter. If this happens to you, use it as a bargaining chip – it's likely your provider will make an effort to keep you as a customer.

Sky is hiking its TV and broadband prices from April for example, so use this as leverage when haggling yourself a better deal (assuming you want to stick with them).

Timing is crucial

If you haven't reached the end of your contract yet, unfortunately it's unlikely you'll be able to negotiate a lower price or leave your deal as you're committed until your minimum term's up (unless your provider increases prices – see above).

There's no harm in giving it a try earlier, but if you struggle, note in your diary when you'll be nearing the end of your contract and call back then (notice periods are often 14 or 31 days, so to avoid it rolling on any longer than necessary, don't wait until the final day).

Benchmark the best deal

It's important to have a factual arsenal at your fingertips before you pick up the phone, so do your homework.

Research the deals and discounts your provider and its competitors offer as the basis for negotiation. Compare broadband, phone and digital TV to find the best buys and you can sign up to our weekly email to get the latest offers.

Get through to the retentions department

If you're coming to the end of your contract, or are out of it, you're wielding a powerhouse weapon: loyalty. Tell them you want to move to a new provider and it'll automatically lead to a 'why are you leaving?' chat.

The customer service person should put you through to the 'customer retentions' department – aka the Holy Grail of haggling – where the operators have serious discount-giving power. (NB: This department might be called 'disconnections' externally, but make no mistake, customer retention is its job.)

Use charm, chutzpah, cheek... and a smile

Aggression or anger will just put their back up. You're asking for a discount, and they're just as much within their right not to give it as you are to leave. Aim for polite, firm and non-combative.

Think about what speed you REALLY need

Unless you have a lot of people in the house or you must have the fastest speeds for intensive activies, eg, streaming or downloading, then standard 'copper' broadband will most likely be plenty fast enough. So, if you're paying for superfast fibre and you don't think you need it, use it as a basis to haggle down the monthly cost.

Not everyone needs unlimited broadband

Most people are on unlimited broadband deals, but if you just use the net for light browsing, emails and the odd YouTube video, you'll probably be fine on a limited use package. Even if your provider doesn't offer such a package, the fact that some do, eg, Sky, means you can use this fact to leverage a lower price for yourself.

Be wary though, data use has rocketed – catch-up TV and movie streaming hoover it up, and there can be costly fees to pay for going over your limit.

Use the phrases that pay

You may find that your customer service rep only offers a small discount at first, but if you don't agree with the price, use phrases such as:

- 'I've worked out my budget, and my absolute max is £[insert amount here]/mth...'
- '[BT/Plusnet/Sky/TalkTalk/Virgin] can do it for less...'
- 'I need to think about it...'
- 'I think my husband/wife will go bonkers if I agree to pay that...'
- 'It's still a lot of money...'
- 'Is that the very best you can do?'

Until recently, asking for a migration authority code (MAC) was a common broadband haggling tactic to trigger a negotiation. However, unless you're moving to or from Virgin, a change in rules means this code is no longer required when switching, so asking for it might lead to some confusion. See our Switching broadband guide for more info.

Don't panic if they call your bluff and say they'll disconnect you

Some people worry about haggling in case they're disconnected. Martin's 'get out of jail free' card for this is the following phrase: 'Hold on, I'll call you back about that - I'd like to check with my wife/husband/dog first.'

Problems mean discounts

If you've had issues with your provider in the past, such as slow speeds (compare the advertised speed of your package to what you actually get by doing a 2-min broadband speed test) or long customer service call waiting times – then politely tell them when you haggle. They should want to try and make it up to you.

Don't say yes to the first offer they give

You should never go with the first offer. Chances are, it's not the best deal they can do. Remember, be firm.

Don't fill the silence

They may push you to agree to an offer because it's a 'limited-time offer', but don't feel pressured into agreeing to a new price or deal unless you're certain.

As negotiations come to a close, a classic salesman technique is to stay silent. They want you to feel awkward and fill the silence - make them fill it with a cheaper offer.

Ask if they can throw in extras

If they won't slash the price, see if they'll include any extras, like an upgrade to a faster speed or free calls.

If you fail – try, try and try again

While unconfirmed, we hear rumours that staff members at some companies have different quotas of deals they can do.

Even if that's not true, it certainly feels like that to many. So, bear in mind you may have called the wrong person at the wrong time - calling back a few days later and speaking to someone else could pay dividends.

If they really won't play ball, vote with your feet

If you don't get what you want, you should seriously consider leaving. Remember, new customers normally have the pick of the best broadband deals and there are plenty of other providers out there. Compare broadband, phone and digital TV with our Broadband Unbundled tool to find the best one for you.