Smart Meters
What are they? Should you get one? And could yours go 'dumb'?
Get Our Free Money Tips Email!
For all the latest deals, guides and loopholes - join the 12m who get it. Don't miss out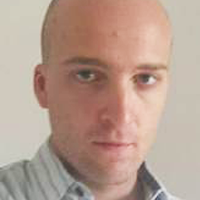 Updated October 2017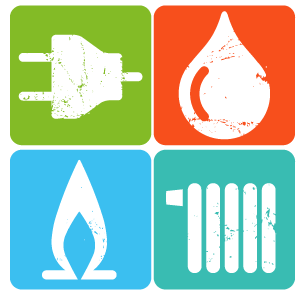 Energy suppliers are gradually installing the next generation of gas and electricity meters, called smart meters. By 2020, everyone in England, Scotland and Wales will be offered them for free, but what exactly are smart meters, should you get them, and what happens if you switch?
By late October 2017, nearly eight million gas and electric smart meters had been installed but there are still tens of millions to go for residents and small businesses. This guide examines the basics and more...
In this guide...
In Northern Ireland? The Northern Irish government is still considering whether to roll out smart meters across the country. Check our Cheap Northern Ireland Energy guide for more info, plus help on switching your electricity.
What is a smart meter?
Smart meters are next-generation gas and electricity meters, and as well as being free, they offer a number of benefits over traditional meters:
Automatic meter readings. You get one for gas and one for electric and they send your usage automatically to suppliers, so no more scrabbling around in dark cupboards and garages to read them.

No more estimated bills. As your meters send your usage directly to your supplier, you should only pay for what you use. With a standard meter, you're often charged monthly based on estimated use and you send in a meter reading every few months to get an exact bill.

In-home display in pounds and pence. Everyone who gets smart meters will also be offered an in-home display - a real game changer. It's a small wireless gadget that monitors what energy you're using, and shows you how much it costs, in near real time.

It gives readings in both pounds and pence, and kilowatt hours (kWh). So if you're looking to reduce what you use and save on your bills, the meters can help you figure out where and when you're using most energy and where you can cut back.

You'll need one meter for your gas, one for electricity. They'll go in the same spot your current meters if that's easy and accessible, but an engineer may ask to move them.
Switch to save £100s/year. Though smart meters may help you get accurate bills and cut down your usage, the best way to save on your energy is to switch supplier - many can slash up £100s/year off their bills. Do a full comparison via our Cheap Energy Club to find your best deal.
Switching can affect how some smart meters work - but DON'T let this put you off getting a better deal. See more on switching with smart meters.
Quick questions
Why are smart meters being rolled out?
Smart meters are an upgrade to the energy system, allowing the UK to adopt a so-called 'smart grid'. It's expected that better information on energy use in homes and businesses should create a more efficient and reliable energy supply network which can plan to supply energy peaks at the right time.
Smart meters are also there to help us manage our energy better as well - letting us see more information on our day-to-day energy use and spot ways to cut back.
Are there different types of smart meters?
The meters themselves are all largely the same. They're all built to the same standards and offer the same features, though there may slight differences in how they look.
If you do ever need to take a manual reading from the smart meter itself, in most cases you'll need to press "9" on your keypad - this will show you the latest usage, which you'll then need to go online and enter on the supplier's website, or call and give it the reading.
If this doesn't work, contact your supplier - it can give you more information.
Do I have to get smart meters?
While it's possible, there are protections to stop providers disconnecting your supply - as there are for standard meters.
There are strict regulations against your supplier switching off or disconnecting your gas or electricity, and providers are required to help customers who are struggling to pay their bills.
No. Whether you get one now, in the future or not all is up to you.
All suppliers will eventually be required to offer you one, but smart meters are NOT mandatory - you're free to say no. You can always change your mind if you decide you want one at a later date, simply contact your supplier and ask.
Can my energy be cut off remotely?
While it's possible, there are protections to stop providers disconnecting your supply - as there are for standard meters.
There are strict regulations against your supplier switching off or disconnecting your gas or electricity, and providers are required to help customers who are struggling to pay their bills.
Am I eligible for a smart meter?
The key decider - though there are others - is whether your supplier (or one you switch to) is installing them in your area yet.
They're being rolled out area-by-area so you may be in luck, but if not you may have to wait a few months or years. However, some smaller firms don't offer them at all yet.
Suppliers do not publish lists of which areas they're installed in yet nor a timetable for future roll-outs. The best you can do is to check if they're available now in your area now. Use the links below - they're technically only open to existing customers but if you want to switch to one of these firms you could always call them up to check.
Check if smart meters are available in your area yet
For a few smaller companies you can check Smart Energy GB's smart meter page or if it's not there, ask contact your supplier to ask about its plans.
More smart meter eligibility questions
Can I get smart meters if I'm renting?
Yes. If you pay the bills and they're addressed to you, you don't need your landlord's permission to get a smart meter fitted – though it's a good idea to let them know.
If your gas and electricity is included in your rent and your landlord receives the bills, he or she will probably need to sort it for you as the gas and electric accounts will be in their name.
Can I get them if I'm a prepay customer?
If you've got a prepay plan - where you pay in advance and top up using a key or card - there's nothing stopping you in theory from having a smart meter installed. However it's dependent on your supplier offering a prepay smart meter - and currently only a few suppliers do.
That all said, for most people it's best to switch to a credit meter ASAP, where you pay on receipt of the bill - check our prepay gas & electric guide for information on how to do that.
If you'll stick with a prepay plan, there are a few additional benefits of having one on a smart meter:
It's easy to switch to a credit meter. It's just a software update rather than needing a new meter. This is crucial as energy is cheaper on a normal credit meter, plus there's more choice of tariffs.
It's easier to top up. You can usually do it online, via an app, by phone, by text or in person. You're more restricted with a standard prepay meter.
It's easier to check your credit. It'll be on your in-home display.
Get alerts. If you're running low, or your meter's running on emergency credit, you can get alerts on your in-home display to let you know that you need to top up.
Can I get smart meters if my meters aren't in my property?
They should usually work, but not always. We're talking about when your meters are not actually inside the boundary of your home - eg, you live in a flat and they're in a communal corridor or cupboard.
Here, it's possible your in-home display won't connect to the meters for now. However, the body promoting smart meters, Smart Energy GB, says this problem is rare. It adds that when the next generation of smart meters becomes available in 2018 this problem should be solved.
I'm on Economy 7 or 10 - can I get a smart meter?
Economy 7 and 10 are tariffs which charge different amounts at different times of day. A few suppliers have now started offering smart meters capable of handling two-rate tariffs, but not all - most are concentrating on standard gas & elec supplied homes. Always check before agreeing to have one installed.
With smart meters, it'll eventually be easier to switch between these tariffs and standard deals - you'll no longer need to have a new meter installed, which suppliers often charge you for. If you're not sure whether you should leave Economy 7 behind, check Is Economy 7 right for you?
If you're on one of these 'two-rate tariffs', your smart meter should automatically send meter readings for both the low- and high-rate periods, but it's always worth double checking your tariff is set up correctly once the meters are installed.
Can I get a smart meter if I have solar panels?
Yes, though like traditional meters it will only track energy you get from your supplier, rather than what you generate yourself or export back to the grid.
This could change in the future, as smart meters have the potential to track generated energy - though there's no word yet on when this might happen.
You can still switch with a smart meter - but it might go 'dumb'
On the face of it, there's no reason why you wouldn't get smart meters. They make sending readings easy, and also give you assistance in seeing what you're spending and cutting that down.
However, in most cases, the current smart meters come with a snag:
Switch energy supplier (which is a good thing if it'll save you £100s/yr) and your smart meters may go 'dumb', meaning you lose some functionality.
Don't let this put you off or hold you back from switching - do a Cheap Energy Club comparison to see what you could save. After all, if you get one now for the first time and then switch to a better deal and lose full functionality you're back in the same position as now, only having saved heaps of cash.
If this'll stop you from switching, at least check you're on your supplier's cheapest tariff - use our 'My Current Supplier' filter in our Cheap Energy Club to find your provider's cheapest.
What exactly happens to most smart meters after switching?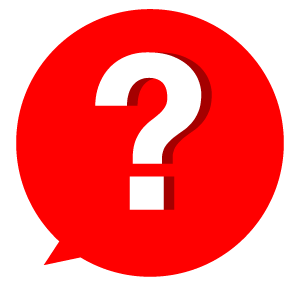 The current version of smart meters are known by the catchy moniker SMETS 1 (it stands for Smart Metering Equipment Technical Specifications, the technical standards the first-generation meters need to meet). If you've got these meters, they communicate with your supplier over the 3G network.
When you switch, it's unlikely your new supplier will be able to pick up that communication, so while it'll work as a basic meter, it'll go 'dumb', and you'll need to start doing manual meter readings again.
The in-home display should still work - giving you your usage in kilowatt hours, though it might not be able to tell you how much you're spending in pounds and pence as that's supplier specific.
If you're one of the very few people with a second-generation SMETS 2 meter, these use their own communications systems via a central data network which all suppliers have (or will have) access to. So, when you switch, your new supplier should be able to see your usage and meter readings, and your in-home display should show you your usage with the new supplier's costs.
Quick questions
How do I know if my smart meter will go dumb?
If you've had a smart meter installed already, or are having one installed in the coming months, it'll almost certainly be a SMETS 1 meter, meaning that when you switch, your new energy supplier probably won't be able to read your data. So you'll need to get used to giving meter readings manually again, at least in the short term.
A very few customers will be part of the second-generation SMETS 2 meter trials. However, there's no way to know from looking if your smart meter's a SMETS 1 or 2 - the best way to know is to contact your supplier and ask.
After switching, when will my smart meter start being smart again?
This one's subject to a bit of debate. The plan is that SMETS 1 meters can be remotely upgraded with software to allow them to meet SMETS 2 specifications and be connected to the central network. The Government said in October 2017 that this could start to happen 'within a year'.
But, if this doesn't happen or the upgrade doesn't work for you, then the worst case is that you'll need to take time off work in the future to have SMETS 2 meters installed to replace your SMETS 1s. Annoying and inconvenient, but not the end of the world.
When is my supplier installing smart meters that don't go dumb when I switch?
We don't know for sure - all suppliers have different approach to rolling smart meters out. We recently spoke to the big six about their plans for installing new, switchable SMETS 2 smart meters. They didn't give us much info, but here's what they told us:
British Gas is starting a pilot later this year and plans a wider rollout from "early 2018".
EDF hasn't set a date yet - it says it's still in the process of installing the current generation of smart meters.
E.on is in the final stages of testing SMETS 2 meters, and will begin installing them more widely in the "coming months".
Npower recently started "small scale pilot installs" of the new smart meters, and expects a wider rollout at some point next year.
Scottish Power expects to start rolling out the new meters from summer 2018.
SSE says it expects to start installing the new meters in the "coming months".
If you're not with the big six, you always ask your supplier when they expect to start installing these meters - you may not get a firm date but they should be able to give you an idea.
How do I get a free smart meter?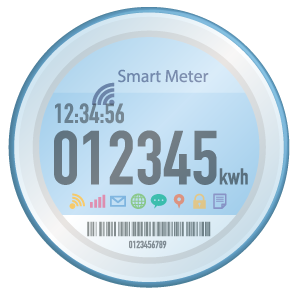 If your home is eligible and you've made the decision to get one, here are your options:
As many suppliers are rolling them out area-by-area you can wait till it's your turn but that could take months or years.
You can try to jump the queue by asking your supplier. If it's fitting them in your area it's usually just a case of booking an engineer which should hopefully be within a few weeks.
If they're not available in your area yet you can register your interest which should push you up the pecking order when the time's right.
Use these links to check with your supplier:
Check if smart meters are available in your area yet
For a few smaller companies you can check Smart Energy GB's smart meter page or if it's not there, simply call your supplier.
Quick questions
I've decided I want smart meters. What's the fitting process?
If you're eligible and your energy supplier has agreed to fit smart meters in your home, it should arrange a suitable time and date with you for a fitter to come to your home and install them; sometimes you can book appointments online. If your meter is in a difficult-to-access area, let your supplier know when booking your installation.
The installation itself takes one to two hours, depending on whether you have both gas and electricity, or just one. During this time, your supply will need to be switched off, so it's best to do it at a quiet time when everyone (except you) is out.
As well as fitting the meters, the installer should explain how it all works, and run you through the in-home display - if you decided to get one.
Your installer may offer safety and energy efficiency advice - but they're NOT allowed to sell you anything - and they can only tell you about other products and services available from your supplier if you've agreed to it beforehand.
I have a different supplier for gas and electric - what do I need do?
You'll need to arrange installation of the smart gas meter and smart electricity meter with each supplier separately - and you'll have to be at home for both.
You won't need two in-home displays though. The supplier installing the first smart meter should set up your in-home display for that meter. Then, when your other supplier comes to install the second one, it's responsible for updating your device so you can see your energy information from both meters on one display.
Where will the smart meters be installed?
Usually, your new smart meters will simply replace your old traditional gas and electricity meters - so they should be in exactly the same place.
If they need to be moved, your smart meter installer will ask you first and you shouldn't be charged extra.
If you want them moved, you may need to pay - talk to your supplier.
How often will my smart meter readings be automatically sent?
Meter readings are sent monthly - at a minimum. You can also choose to send daily readings or even half-hourly if you want.
I'm moving home - what happens to my smart meters?
As with normal meters, you can't take them with you, and you should leave the in-home display too as it only works with the smart meter(s) it was installed with.
Although the meter should communicate final meter readings, it's worth you knowing them too so you can ensure you're correctly billed. Take a photo to be safe.
I've moved to a new home with smart meters - what should I do?
You shouldn't need to do anything to the meters, though - as you would with an old-style meter - take an opening reading to ensure you only pay for what you use (take a photo in case of disputes). Then, call the supplier to let it know you've moved in, open an account and, if needed, give the opening meter reading.
If there's no in-home display for the smart meters, get in touch with the supplier at your new home. It should check what type of meter you have and arrange for a smart meter installer to visit - as long as it installed the meters, it won't replace the meter, just set you up with a new in-home display.
If you move into a home and the smart meter has gone 'dumb' (see You can still switch for more info), you'll need to treat it like a old-style meter, and send regular meter readings to your supplier.
As always, once you've moved in you'll be automatically put on a 'deemed tariff' - usually the supplier's expensive standard variable deal. So make sure you do a comparison to find a cheaper deal. You can use Cheap Energy Club to find one - plus it'll help you estimate your usage at your new home.
Even if you're reluctant to switch, at least grab the supplier's cheapest - check the 'My Current Supplier' option in Cheap Energy Club to see all its deals and find the best one for you.
Do I need an internet connection?
No, smart meters use mobile phone signals to transmit meter readings to your supplier and talk to the in-home display. You don't need an internet connection or Wi-Fi to get one, and even if you have one, the meters won't use it.
Some suppliers are offering in-home displays that can connect to your Wi-Fi so you can access all your data whenever and wherever you are online or via an app - though this is optional.
My in-home display is broken. What should I do?
If your in-home display breaks or develops a fault you can get a new one for free if you've had it for less than 12 months. After this, you may need to pay for a replacement.
Smart meters are not the same as smart thermostats
It's easy to confuse smart meters and in-home displays for smart thermostats, but they're actually different pieces of kit. Smart thermostats – such as Hive, Nest, Tado, etc – allow you to control your thermostat remotely. That means you can switch the heating on and off online or via an app, letting you control it when you're out the house so you can come back to a warm home or stop wasting heat on an empty one.
Smart meters can't do this - you won't be able to control any appliances remotely. However, smart thermostats won't help you get more accurate bills as they don't communicate with your energy supplier, and though some can provide information on your energy use, it won't be as instant as the in-home display.
Smart thermostats typically cost £100-£250, often including installation by a qualified electrician.