If you click a link with an * to go through to a provider, we may get paid. This usually only happens if you get a product from it. This is what funds our team of journalists, and keeps us free to use. Yet there are two crucial things you need to know about this.
This never impacts our editorial recommendations – if it's in, it's in there because we independently rate it best.
You'll always get as good a deal (or better) than if you went direct.
For a more detailed explanation see How MSE is financed.
How to open a bank account
The basics of finding and setting up a new account
With the wealth of options available, finding and setting up the right bank account – whether it's your first or you're switching – can seem like a challenging task. In this guide, we go through the basics of what each type of account does and the process of applying or switching.
Trying to pick a bank account?
If you're looking for your first bank account, or a new account with better features, our Best bank accounts guide covers all of our top picks.
Or, if you're looking to get the most from your savings, head to Top savings accounts.
And for the rest of our banking guides, see our Bank accounts section page.
Do I need a bank account?
While you don't need a bank account, having one can make managing your finances much easier – and they often come with extra perks that make your money go further.
Plus, not having one can cause issues when it comes to being paid your salary or benefits, or when you want to set up contracts or pay for essentials, such as rent or utility bills.
Reasons a bank account can be useful:
Protection for your money. A bank account is first and foremost a safe place to store your money. If your bank is regulated by the Financial Conduct Authority, up to £85,000 of the money you keep there (£170,000 in a joint account) will be protected by the Financial Services Compensation Scheme.


Setting up regular payments. If you have a bank account you can set up direct debits and standing orders to make regular payments.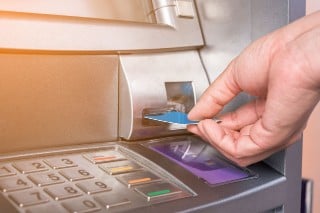 Withdraw cash whenever you need it. Access cash from ATMs, post office branches and in some stores, whenever you need it. You'll also be able to spend in shops on your debit card.


Salary and benefits. Many employers will require you to have a bank account so you can receive your salary with the correct tax and any pension contributions deducted.


Proof of payment. When you pay for something from your bank account, there'll be a record of how much you spent and who you paid the money to.
Some bank accounts also come with the following perks:
A cash incentive to switch. Some banks and building societies pay out free cash – which is often £150 or more – to you if you switch a different account to one of theirs. See more on switching bank account.


Interest. Some banks will actually pay you to keep your money in their accounts. Interest is paid as a percentage of the amount you keep in your account. It can be paid daily, monthly or annually. Sometimes you'll have to pay in a certain amount of money each month to qualify.


Arranged overdraft. An arranged overdraft is a way of borrowing money, where banks let you spend more than you have in your account. But make no mistake – this is a debt like any other, so needs to be treated carefully. Whether you qualify for an overdraft will depend on your financial circumstances and your borrowing history.


Overseas spending. Some bank accounts offer good exchange rates or fee-free spending on their cards overseas – useful if you travel a lot.


Additional benefits. Some accounts come with extras for a monthly fee, or minimum pay-in. These can include travel insurance or perks such as free cinema tickets.

Types of bank account
There are a range of different bank accounts out there. The type best suited to you will depend on how old you are and your current financial circumstances:
Current account. The most common type of bank account. You can use it to manage your money day-to-day, and you'll be given a debit card that you can use to spend on in shops or withdraw money from cash machines. You'll also be able to set up direct debits and standing orders to pay regular bills. See Best bank accounts.


Packaged bank account. These types of current account offer extras such as breakdown cover and mobile and travel insurance for a monthly fee. Used correctly, they can save you £100s off the cost of cover that you would have been buying anyway. See Packaged bank accounts.
Basic bank account. These 'no-frills' current accounts are designed for those who may have issues opening a standard current account (for example, because they have a poor credit rating, or low income). They come with all the usual account features but none of the extras, so don't expect an overdraft, switching perks or other rewards. See Basic bank accounts.
What do I need to open a bank account?
When you apply for a bank account, the bank or building society will need to get some basic information from you to check your identity and credit history.
You should expect to be asked for the following as part of your application:
ID. Banks will usually ask for two different documents that prove who you are. These could include a passport, UK biometric residence permit or driving licence. If you don't have any of these, the bank may accept a letter from your GP, social worker or probation officer.
Proof of address. Such as a recent utility bill or your rental contract.
UK phone number. Mobile or landline.
If you're applying online you might also need access to a webcam or mobile phone camera as part of the
identity check
process.
How to open a bank account online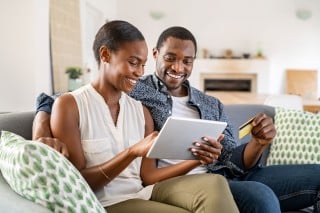 The quickest and easiest way to open most bank accounts is usually online (or by app).
Once you've selected which bank account you'd like to open, simply follow the provider's instructions. This will tend to include filling in an application form then uploading a picture of your ID and a selfie or selfie video, so the bank can verify it's actually you.
On the application form you may be asked for your name, age, address history for the past three years, work and income information.
When you apply online or by app, your application can often be reviewed and approved on the same day, meaning you can start using the account straightaway. Your debit card and PIN will be sent a few days later.
Can I open a bank account in branch?
Yes, it's usually possible to open a bank account in-branch instead of online. However, you'll normally need to book an appointment and let them know you'd like to open a new account.
Make sure to take a couple of forms of ID and proof of address with you – you'll need these when you're filling in the application form. Some banks may also ask you to bring in a smartphone or equivalent device (such as a laptop or tablet), if you have one, so the branch staff can help you set up online banking.
If you're struggling to find a bank branch near where you live, look out for alternative face-to-face banking options.
How to switch bank accounts
If you already have an account but want to move to a different bank, you'll need to do a 'switch'. This is the process of moving your money and payments from one account to another.
Luckily it's much easier than it sounds. Most UK banks (about 99%, according to MoneySupermarket) are signed up to the Current Account Switch Service (CASS) guarantee scheme. This is designed to make switching to a new bank quicker and easier.
Switching bank can be lucrative, too, so look out for the free cash offers and other perks that some providers offer, if you're thinking about making a move. For more on switching incentives, see our Best bank accounts guide.
Banks and building societies that are signed up to the CASS agree to transfer your money and any direct debits and standing orders to the new account within seven working days. And, if anything goes wrong, it's the banks that have to sort it out.
How it works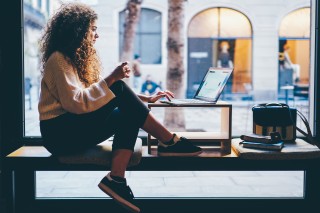 When you apply for your new account, you'll be asked whether you'd like to switch from a different bank as part of your application and – if you do – when you want the switch to start.

Don't close your old account or set up any new payments during this period. Your new bank will send a request to your old bank to confirm the switch, and your old account will be closed on your behalf. Your balance and payments will then be moved to your new account.
Important. Remember to tell your employer or pension provider your new bank details. Payments should still come through to your new account if you switched with CASS, but your employer's or pension provider's records won't update automatically.
Quick question
Yes, it is possible to switch a joint account to a new joint account under the CASS. However, it's not possible to switch from a joint account to a sole account, or from a sole account to a joint account.
If you're struggling to get a bank account... ask for a 'basic' bank account
A basic bank account is basically a current account that comes without an overdraft or added perks such as switching bonuses. They're perfect for those with a limited or poor credit history, who might struggle to get a regular account.
You should be able to get a basic bank account even if a credit check shows you have previous bad debts, or outstanding county court judgments. You also usually don't have to put any money into the account to open it.
While many banks offer these accounts (and the nine largest banking groups have to), many aren't very open about advertising them. However, anecdotal feedback suggests that three banks seem to welcome basic bank account customers, and are far more proactive in helping them.
These accounts are:
All of these accounts allow you to set up direct debits and standing orders and give you a debit card to spend on and withdraw cash with. For full information on the accounts above, see easier-to-get basic bank accounts.
If you have any debts on your current account (for example, an unarranged overdraft) and you open a basic bank account at the same bank, it is legally allowed to use any money you have in your new account to pay off the debts in your old one. This is called setting off (read more about how this works).

So if you're opening a bank account for your benefits or state pension to be paid into, you might want to think about opening your basic bank account at a different bank or building society.
FAQs
Usually you won't be able to open a bank account for someone else, unless you have Power of Attorney. However, you can open a children's bank account for your child if you're their parent or guardian and they are under 18.

The minimum amount you'll have to pay into an account when you open it will vary depending on which bank and which type of account you've chosen. For example, basic bank accounts generally don't require you to pay in any money to open the account, but fixed-rate savings accounts often require a minimum deposit, which can be in the £100s or £1,000s.

Note: Some accounts will require you to pay in a certain amount of money each month to access the best rates or rewards. For more about banking perks, see our Best bank accounts guide.

Opening a bank account can lead to a small dip in your credit score, but this should recover quickly.

Your bank will also give credit reference agencies information about how you use your bank account. This can lead to positive or negative changes in your credit rating.

For more information on credit ratings and how to keep yours in tip-top shape, head to How to improve your credit score.
More bank account tips
We've a whole host of guides with top tips and tricks about bank accounts, and banking in general. Below is a quick round-up of where we'd suggest you head to next.
Suggestions for you
Have your say in our forum!