Black Friday & Cyber Monday deals
Latest updates on Black Friday & Cyber Monday (29 Nov)
It's Cyber Monday (29 Nov) and many of today's offers are an extension of retailers' Black Friday discounts. But don't get caught up in the hype – our aim is to help you sort the bargains from bull, so check our analysis below where we separate the deals from the 'duds'.

If you have your eye on something, do your research and check prices

Do this for every item on your list during the sale events to make sure you've found the best deal. Use free tools such as Google Shopping, PriceSpy and PriceRunner, and the Amazon price-tracking tool, CamelCamelCamel. Then you'll know if the 'discounts' are really cheaper.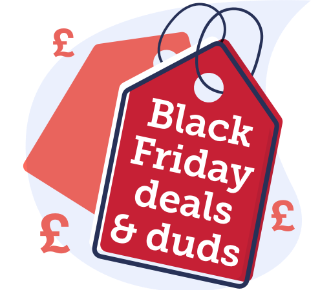 Warning – Black Friday and Cyber Monday can be addictive.
Before you spend, ask yourself, do I need it? Can I afford it? If the answer is no to any of those questions, DON'T buy it. Remember, it's not a saving if you weren't going to buy it anyway.

Last updated: 8.45am on Monday 29 November
Popular retailers - on now
Best of the rest - on now
Black Friday
flight sales

including Ryanair, Tui and Virgin Atlantic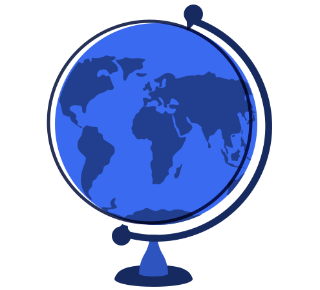 If you're planning a holiday, Black Friday can be a good time for travel deals, too (though don't assume a discount means it's the cheapest around).
See our Cheap Flights guide for more info and sales on now, plus how to hunt down bargain flights.
For beyond Black Friday, see our Christmas Deals Predictor calendar for over 70 of the hottest vouchers, sales and codes we're expecting all the way up to the January sales.

Looking for the best phone deals? Try MSE's Cheap Mobile Finder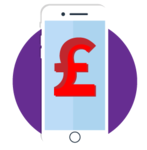 As well as clothes, electricals, beauty and more, Black Friday can also be a good time to buy mobile phones. Use our Cheap Mobile Finder to find top Sim and handset deals. It compares 50+ retailers and resellers to find the perfect deals for you. It'll be updated hourly this week so it's the best place to keep on top of the latest mobile deals.
Want a cheap broadband deal? See our broadband comparison tool

Broadband firms are launching a range of short-lived deals for Black Friday. If you're one of nine million out of contract, check out our Broadband Unbundled comparison which will help you find the top deals available in your postcode. This includes the cheapest BF fast-fibre deal we've seen this year.