Black Friday Deals
Latest updates on Black Friday & Cyber Monday
Black Friday's no longer just one day and this year we're expecting deals to start a week or two before the day itself (26 Nov), and last until Cyber Monday (29 Nov). There's still some uncertainty this year, with some retailers already warning of stock issues, but as ever our aim is to predict the deals to come – plus a few 'duds' – to help you sort Black Friday bargains from bull...
If you've a list of things you're planning to buy, now's a good time to start noting down the prices of items – that way you'll know if it's a good deal when the Black Friday bonanza kicks off. Do your own research to make sure you've found the best deal and before you spend, ask yourself, do I need it? Can I afford it? If the answer is no to any of those questions, then DON'T buy.
Last updated: 2.02pm on Thu 23 September

WARNING: Black Friday and Cyber Monday can be addictive. Don't get caught up in the hype, only buy what you can afford and ALWAYS compare prices.
Looking for the best phone deals? Try MSE's Cheap Mobile Finder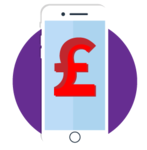 Use our Cheap Mobile Finder to find top Sim and handset deals. It compares 50+ retailers and resellers to find the perfect deals for you. It'll be updated hourly this week so it's the best place to keep on top of the latest mobile deals.