Cyber Monday deals
MSE's updates & analysis on Black Friday and Cyber Monday 2023
Last updated: Monday 27 November
It's Cyber Monday (27 November). Many retailers have been pumping out deals for a few weeks, with lots continuing into Cyber Monday. But don't get caught up in the hype...
See below for the MSE Deals team's analysis of this year's Black Friday deals and Cyber Monday offers. We let you know where we've spotted duds, to help you sort Black Friday bargains from bull.
Warning – Cyber Monday can be addictive. Before spending, ask yourself, do I need it? Can I afford it? If the answer's no to either, DON'T buy it. Remember, it's not a saving if you weren't going to buy it anyway.
If you have your eye on something, compare prices. Free tools such as Google Shopping and PriceRunner can help with this, though they can miss or favour some retailers. Do this for all items on your list and check against sale prices to make sure you've found the best deal on that day.
Use price tracking tools to check if the 'deals' are really cheaper. The Amazon price-tracking tool CamelCamelCamel and PriceSpy, which covers multiple retailers, shows an item's price history over the last year or more. You'll be able to see how the Black Friday/Cyber Monday discount compares to offers at other times to get a more realistic view of how good a deal it is. Some retailers such as Amazon advertise the discount versus the Recommended Retail Price (RRP), even if that wasn't the price it was selling for most recently.
Beware of sales on one-off items. We're not as keen on these as retailers are trying to target you to impulse buy specific items you hadn't planned to. Across-store discounts on a wide range with plenty of stock tend to be better as you've a greater chance of getting what's on your list for cheaper.
Looking at specific brands? Check department stores too. If you can't get the item you want discounted via the brand's own sale, see if it's on offer at a department store. For example, La Redoute has up to 50% off everything including brands such as Tommy Hilfiger, Nike and Levi's. Also, Sainsbury's Tu has 25% off FatFace, Ted Baker and more.

For beyond Black Friday, our Christmas Deals Predictor calendar has over 70 of the biggest vouchers, sales and codes we're expecting all the way up to the January sales.
Looking for the best phone deals? Try MSE's Cheap Mobile Finder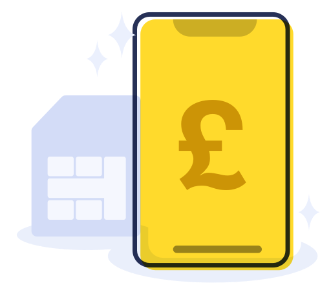 As well as clothes, electricals, beauty and more, Black Friday can also be a good time to buy phones. Use our Cheap Mobile Finder to find top Sim and handset deals. It compares 60+ retailers and resellers to find the perfect deals for you.
Want a cheap broadband deal? See our broadband comparison tool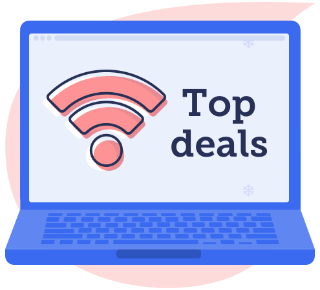 Broadband firms usually launch a range of short-lived deals for Black Friday. If you're one of nine million out of contract, check out our Broadband comparison tool which will help you find the top deals available in your postcode.