How to apply for a credit card
Help choosing the best card for you
There are lots of credit cards and providers out there – and the colour of the card isn't the only difference. This guide helps you through the basics of how to compare cards, what to watch out for, and how to check your eligibility before you apply.
How do credit card cards work?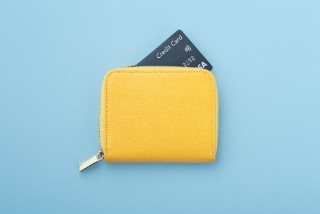 It's best to think of it as a borrowing card. Like your debit card linked to your bank account, a credit card lets you pay for things.
However, rather than using your money, the credit card company agrees an amount you can spend, which is known as your credit limit. Every time you use the card, the credit company pays and then sends you a bill for the total amount owed each month so you can pay it back.
Pay IN FULL and on time to avoid interest
If you pay the full amount each month, the bill is settled and you'll pay no interest on top. So say you spent £400 on the card, pay the credit company £400 by the date on your monthly credit card statement and that's it for the month.
However you don't have to pay the full amount, you can choose to pay anything between the full amount and the minimum repayment – the lowest amount you must pay to keep up your end of the agreement, which will be shown on your statement.
If you pay less than the full amount owed, the remaining balance will carry over to the next month's bill with interest added for the whole amount (credit cards typically charge between 20 and 50% APR interest). So if you owed £400 and paid off £350, you'd owe £50 next month, plus interest on the full £400 you'd spent. Assuming an annual interest rate of 21.9%, that's roughly an extra £7, so your bill for next month would start at £57.
Always repay at least the minimum repayment on time
Fail to pay the minimum repayment by the date shown on your statement and it'll be marked as a missed payment on your credit file – which leaves a negative mark that other lenders can see. You'll also pay a late fee of around £10 to £12 on top.
To make sure you won't miss a payment, set up a monthly direct debit with your credit company so it will automatically take at least the minimum amount from your bank account. You can usually choose between 'minimum', 'set amount' or 'full amount' so your credit card company knows how much to request from your bank.
If you know you won't have the funds to cover the minimum payment, contact your credit card company immediately so it can agree a different repayment plan. It's always better to speak out early, as you'll have more options than you do once you've missed a payment.
For all the latest deals, guides and loopholes simply sign up today – it's spam-free!
How to choose the right credit card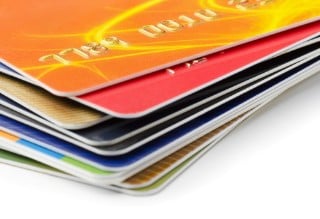 Sadly there is no single 'best credit card', mainly as not all cards are the same type or do the same job.
Some are best for spending, some cheap for borrowing and others good for spending overseas. Here's a quick rundown of the different types of credit card available, with links to our full guide for each one...
Cards that are good for spending
These cards are best paid off IN FULL and every month to avoid paying interest...
Cards that are good for borrowing
These cards let you spread the cost of things by giving you an interest-free period...
How do you check if you're eligible for a credit card?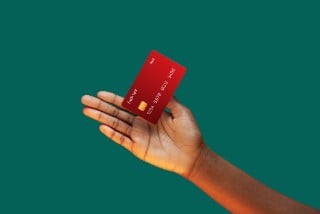 Choosing the type of card you're after is half of the equation, the other is knowing which of those cards will accept you.
As credit card providers are allowing you to spend their money, they want to calculate how well you're likely to pay it back before giving you a card.
The main way they do this is by checking your credit file, to understand how well you've paid back other lenders in the past (for example, other credit cards, a mortgage, loan or phone contract).
To make it even more complicated, each lender also has its own acceptance criteria and every application places a 'hard search' mark on your credit file, with multiple applications in a short space of time causing a negative effect. See our guides on how to check your credit report for free and how to boost your ability to access credit.
Use our eligibility checker to see which cards you'll be accepted for
To help, our free Credit Card Eligibility Calculator uses a 'soft search' to find your chances of acceptance before applying – and this soft search won't affect your ability to get credit in future (lenders can't see them, only you can).
The calculator searches many of the top cards, though sadly it doesn't cover every card. If a card is good enough to be included in our guide top picks, we'll highlight if it's in our calculator and will link direct to the provider for the few times it's not.
What's involved in applying for a credit card?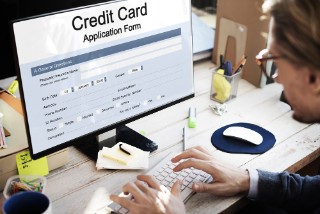 Once you've decided on the right card for you and checked your eligibility (even if your eligibility chances don't look great, it can still be worth applying – see Martin's explanation), the application process is pretty straightforward.
The easiest way to apply is usually online, though many providers will have phone lines you can call and some may have branches.
The actual application will be the same wherever you apply though, with the lender wanting to know as much information about you so it can make a decision to accept or decline you. The types of question it will ask will be very similar to our eligibility calculator, so will include:
Personal details: including your name, marital status and address history for the past three years.
Financial details: such as your employment status, household income and mortgage or rent costs.
This means the lender can match you to your credit file, so it can then view information about the other credit products you hold and how well you've managed credit in the past – so always make sure to answer honestly and correctly. It's also worth checking your credit report for free before an application, to make sure it's error-free – as a mismatch of information can lead to a decline.
If accepted, your card should arrive within a week
Once you've submitted your application, it's usually a near-instant decision, so you should know if you've been accepted within a few minutes.
There are exceptions to the rule though, and you may find your application has been referred for further checks. This is usually where the automated process encounters a fault, or it requires a human to make a decision instead. Either way, this should be completed within a couple of days, or you'll hear from the lender if it needs more information from you.
If your application is accepted, you'll receive confirmation of the credit limit you've been approved for and your card and PIN will usually arrive in the post within a few days – though you may be able to set up the card for Apple or Google Pay before you receive it.
If your application has been declined, it's worth checking your credit file for errors before trying again. Though remember that if you apply for too many cards and receive multiple rejections in a short period, you could damage your credit rating for years. So if you find you're declined again, you could try an alternative credit-building product.
For all the latest deals, guides and loopholes simply sign up today – it's spam-free!
Have your say in our forum!